Malaysia appoints first finance minister from Chinese origin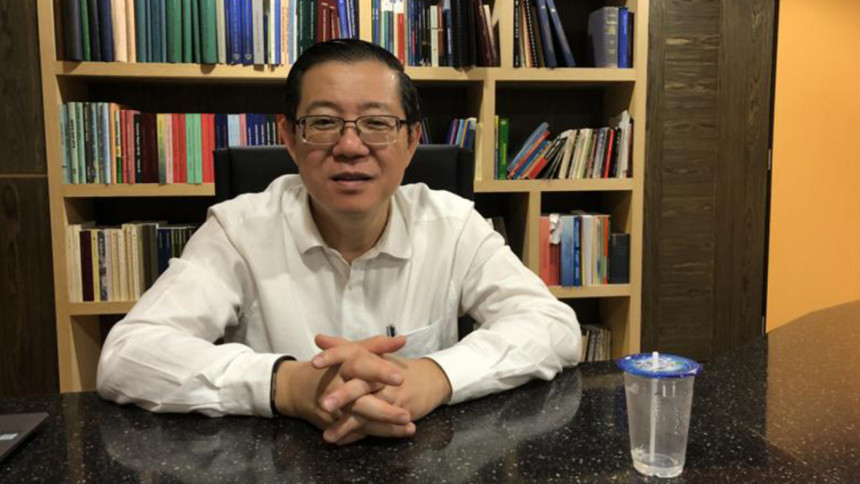 Malaysian Prime Minister Mahathir Mohamad has appointed Lim Guan Eng as finance minister, the first Chinese to helm the ministry in 44 years.
Lim's first words as finance minister were to assure Malaysians that "jobs and business opportunities are protected".
"Our focus will still be on helping those who find it hard to make ends meet," said Lim, secretary-general of the Chinese-majority Democratic Action Party.
When asked by a Chinese journalist how it felt to be Malaysia's first Chinese finance minister since independence-era leader Tan Siew Sin, Lim replied: "I'm sorry, I don't consider myself Chinese.
"I'm Malaysian."
Lim, 57, was a banker and chartered accountant prior to joining politics in 1986. As Penang's chief minister for the last decade, he has been credited with transforming the state into a vibrant tourism and industrial hub.
Malaysia's first two finance ministers after it became independent in 1957 were also ethnic Chinese, but since 1974, the post had been held by ethnic Malays .
Lim faces the difficult task of dismantling the highly unpopular goods and services tax, reintroducing the sales and services tax, and balancing the country's fiscal debt while implementing Pakatan Harapan's (PH) populist promises.
His appointment as finance minister is significant, analysts noted, as it underlines Tun Dr Mahathir's and PH's stance on equality.
"It suggests a return of meritocracy," said Dr Ooi Kee Beng, executive director of the Penang Institute.
Lim was one of three ministers announced by Dr Mahathir yesterday, three days after the PH coalition swept to power in a stunning win at the general election.
Mohamad Sabu, president of Parti Amanah Negara, is defence minister, and Tan Sri Muhyiddin Yassin, president of Parti Pribumi Bersatu Malaysia, is the home affairs minister.
The three posts have traditionally been viewed as the more important ones in the Cabinet.
Said Amir Fareed Rahim, analyst at the KRA Group: "The appointment of the three positions also signals the key priorities of the new Mahathir administration - namely, the economy, especially with dismantling GST; home affairs with the police, immigration; and defence".
Dr Mahathir said the remaining seven ministerial posts - education, rural development, economy, public works, transport, foreign affairs as well as multimedia, science and technology - will be announced this week.
As PH is an alliance of four component parties, Dr Mahathir said a discussion will be held among the top PH leadership to determine the best candidates for the new Cabinet.
Absent from yesterday's announcement was a ministerial post for a representative from Parti Keadilan Rakyat (PKR).
However, PKR president Wan Azizah Wan Ismail had earlier been made deputy prime minister.
But it appears that her absence at the press conference yesterday signalled that disagreements might have occurred. PKR vice-president Rafizi Ramli publicly said negotiations were still under way, and the appointments yesterday were not considered to be finalised.
"Any decisions on appointments must be mutually agreed by all four parties of Pakatan Harapan," he said in a statement.
Each party has been told to submit three names for consideration.
Dr Mahathir, as prime minister, has the prerogative to appoint whoever he chooses.
A total of 25 persons - including the 10 ministerial posts - will be appointed into Cabinet in two to three weeks' time.
In stark contrast to his previous style of leadership, which had been described as dictatorial, Dr Mahathir said opinions from all PH parties must be considered before final decisions are made, taking into account that each party is represented in Cabinet.
"We are conscious many factions and races are involved and we don't want to be seen as one race governing the other," he said.
He also promised that the full line-up would include youth, women and potentially candidates from East Malaysia - the states of Sabah and Sarawak.
Asking for more time to study the candidate list and the suitability of proposed names, Dr Mahathir said: "We can't say abracadabra and everything happens."
Copyright: The Straits Times/ Asia News Network