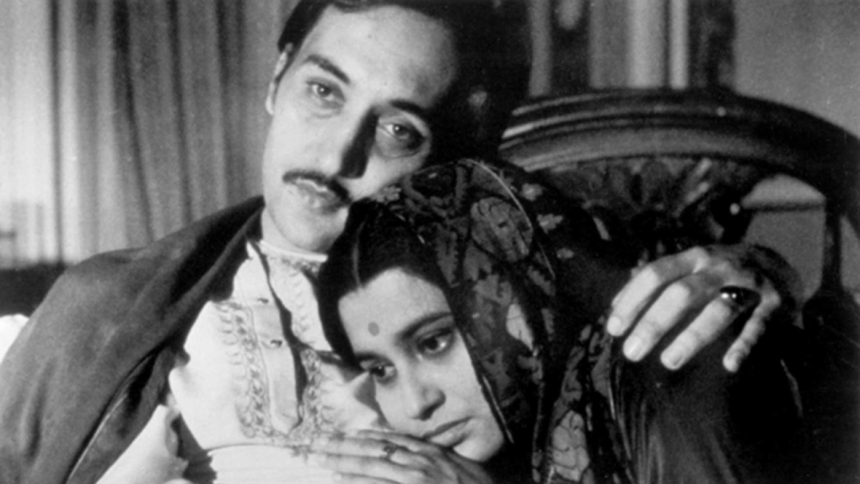 It was the spring of 1985 in New Delhi. I, along with my father Vishnupada Bhattacharya, a linguist, literary critic and a teacher at the Department of Modern Indian Languages in Delhi University, came out of Vigyan Bhavan after watching Satyajit Ray's "Ghare Baire." The first words we exchanged was a remark from my father, who was very selective in watching films and was a Ray admirer: the man who plays the role of Nikhilesh has correctly understood the character he portrays.
That was the first time I saw Victor Banerjee on the screen. I could not have hoped for a better beginning to appreciate the actor. Of course, later I watched many of his commercial and meaningful films in Bangla, Hindi and English, in which he straddles the two genres with equal elan.
So, it came as no surprise when Victor was named as the winner of Padma Bhushan, India's third highest civilian honour, on January 25. In fact, given his contribution not only as an actor, but in other departments of film-making, the honour should have come quite earlier.
It is sad that Victor won the National Award for best supporting actor for "Ghare Baire," although Nikhilesh is the main focus of the story along with his wife Bimala (played by Swatilekha Sengupta) and Nikhilesh's friend Sandip (Soumitra Chatterjee), and the central focus of the story is about the relationship between the three. As a liberal zamindar, Nikhilesh's character is endowed with layers of emotions as he deals with his relationships with Bimala and Sandip. Among all his films, Ray, according to me, handles most adroitly the complexity of the Nikhilesh-Bimala-Sandip relationship with all its nuances, while leaving little doubt about his sympathies for Nikhilesh.
Every time I watch "Ghare Baire," I am left with the conclusion that Victor Banerjee got into the skin of Nikhilesh and effortlessly immersed into the character to give a memorable performance. One may go on debating how much credit is to be apportioned between Ray and Victor. If Ray brought out the best in Victor as an actor—as he did with many others—Victory too gave all of his heart in it. The coming together of the duo is what is called in Bangla "manik jore" for a spell-binding show. Victor's ability to enact a complex role was also evident in abundant measure in David Lean's 1984 film "A Passage to India," in which he played the role of a Muslim doctor, and Shyam Benegal's "Kalyug." For his performance in "A Passage to India," the actor got the National Board of Review award for best actor and was nominated for a BAFTA award. Even in the most routine commercial films in Bangla, it is Victor's performances that see them through to viewers.
In a newspaper interview last year, Victor said that among all the films he had appeared in, Ray's "Shatranj Ke Khilari" had the biggest impact on his career. "I belonged to a traditional Bengali family where watching films was not welcomed, acting in them was way beyond my thoughts. But since 'Shatranj Ke Khilari' was a Ray film, I got the chance to work under the auteur. It was because of this 1977 Hindi classic that I received my passport, and my family understood (that) acting is also a respectable profession," he said.
Apart from working with an array of acclaimed foreign film-makers like Lean, James Ivory and Roman Polanski, Victor is perhaps the only film personality who won the National Award in three different categories of film-making: as a cinematographer in non-fiction film "Where No Journeys End" and as the director of the adventure film "The Splendour of Garhwal and Roopkund," besides "Ghare Baire" as best supporting actor.
Victor's interest in and commitment are not just confined to cinema. He has been running a school for the blind at Moranhat in Assam's Dibrugarh district since 1982, to carry on the project started by his father SN Banerjee in 1971. The school located outside a tea garden gives free education, food, boarding and uniforms to students. According to Zaffri Mudasser Nofil, a Delhi-based journalist hailing from Dibrugarh, Victor, as the president and managing trustee of the school, makes it a point to visit the institution from time to time. In 2020, three students of the school passed the higher secondary exam in first division with letter marks in mathematics, he says.
Pallab Bhattacharya is a special correspondent for The Daily Star. He writes from New Delhi, India