Remarkable recovery of abandoned 'Witch Child'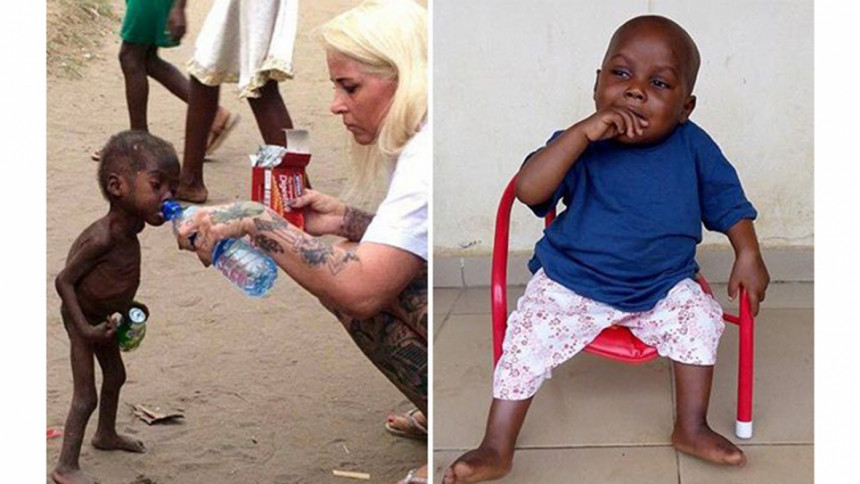 There is some good in the world after all. Remember Hope? The emaciated and diseased toddler found just three months ago wondering the streets in Nigeria after being abandoned by his parents, who believed he was a witch.
Saved by Danish care worker, Anja Ringgren Loven, the boy is now in good health.
Loven, who runs a children's charity in southern Nigeria posted images of Hope who now looks a picture of health on her Facebook page, reports Yahoo News.
The new pictures show him relaxing, playing and even having his haircut at the African Children's Aid, Education and Development Foundation, the news portal reported.
"As you can see on the pictures, Hope is really enjoying his life now having 35 new brothers and sisters who ALL take such good care of him," wrote Loven.