#StartKoro Final Demo Day incubated more than 800 participants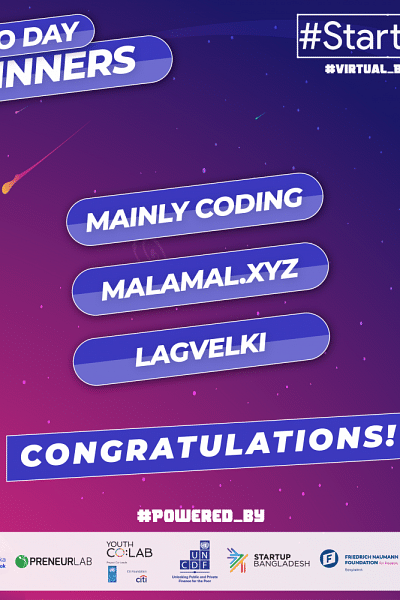 #StartKoro which is the largest online Bootcamp of Bangladesh has ended its startup incubation journey through Final Demo Day on 4th July by bringing out 3 amazing startups who have been selected by specialized Jury Members. The month-long bootcamp was attended by 874 registered participants and 30,000+ unique viewers.
#StartKoro a virtual bootcamp which started its journey from 6th June for innovators which is powered by Facebook Developer Circle Dhaka, Preneur Lab Trust, UNDP Youth Co:Lab, UNCDF, Startup Bangladesh, FNF Bangladesh and bdapps by Robi Axiata Limited.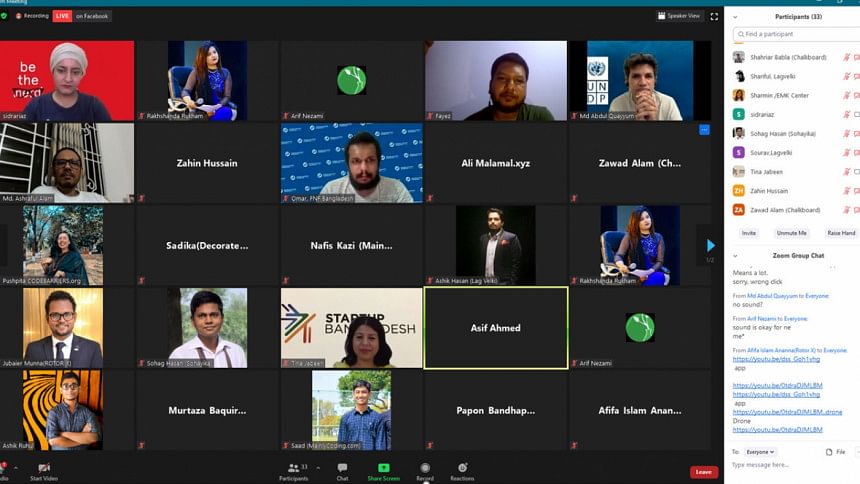 COVID-19, the pandemic, has affected all aspects of our lives, creating difficult conditions for businesses and enterprises and also for startups. But in every crisis lies great opportunity if we are innovative. #StartKoro is a virtual Bootcamp for innovators, developers, designers, ideators, and entrepreneurs. The Bootcamp is designed in a way that the participants have gone through a full cycle of learning, ideating, developing and launching a digital product or a startup.
#StartKoro allowed participants to learn from the best of the best local and international mentors, attend workshops, build your product, pitch in-front of VCs, and launch their startup or MVP. Participants learned from the expert's experience and prepare themselves to build your product. There were 1:1 mentoring, networking and collaborating opportunities. Organizers offer access to funding, access to the global network, and further support. After 8 sessions and 2 workshops,  the finale - the Demo Day has done!
Top 3 winners  Mainly Coding, Malamal.xyz, Lagvelki have received total $1500 USD ads credits from Facebook DevC. Mainly Coding is an AI-powered personalized learning experience dedicated towards programming. Malamal.xyz isa  B2B online portal for Industrial Products and business supplies for Bangladesh. Lagvelki is an online cinema viewing platform where we watch a cinema, only paying for it directly to producers.
Tina Jabeen, Advisor of  Startup Bangladesh, Asif Uddin Ahmed, Director of  EMK Center,  Md Abdul Quayyum, Head of communications of UNDP Bangladesh, Ashraful Alam, Country Project Coordinator, SAARC (SHIFT SAARC) of UNCDF Bangladesh, Zahin Hossain, Startups Coordinator of  UNDP, Fayez Taher, Co-founder of Startup Dhaka, Shawkat Hossain, Director of Financial Inclusion and Investments, Lightcastle Partner, Nowrin Islam, Citi Bank, Sidra Riaz, Developers & Startups Program Manager, Facebook, Arif Nezami, CEO, Preneur Lab,  Omar Mostafiz, Programme Manager. FNF Bangladesh, Rakhshanda Rukham, Co-founder, Preneur Lab and Fayez Ahmed, UNDP Bangladesh were the jury members for the Final Demo Day.
More detail can be found here: https://youth.digital/startkoro