THE DEADLY WORLD OF FAKE MEDICINE
THE DEADLY WORLD OF FAKE MEDICINE
Rajib was only two-and-a-half years old when he was murdered. More than two decades later, his grief stricken mother tightly clutches on to his picture, almost whispering, amid her tears, "This is all I have left of my son."
---
Masud had just learnt to walk a few days before he was killed. His brother still can't believe that his younger brother was snatched away from them in such a manner.
---
Little Saima didn't even know the meaning of death, her world was limited to her parents, friends and her toys. When she was brutally murdered, her parents were left stunned, and 20 years on, are still not able to recuperate from their loss.
---
According to a survey by Bangabandhu Sheikh Mujib Medical University, as many as 2,700 children died due to renal failure after taking toxic syrup from 1982 to 1992. Rajib, Masud and Saima were among these numbers.
In 1991 child kidney specialist Dr Mohammad Hanif first rang the alarm over adulterated drugs. At that time he found many children suffering kidney failure and most of them consumed Paracetamol syrup. In 1982 when he was appointed a resident doctor at PG Hospital in Dhaka Dr Hanif experienced the sad death of at least 100 children suffering kidney failure. He says, "I remember, so many children dying! It was clear that we simply could not do anything to help the children recover. At the end of my shifts, the nurses would tell me again and again that I should just write death certificates for the children, as it was clear that during the night some of them would die. There was nothing we could do."
When he came back to Bangladesh in 1988 after completing his higher study in Australia he noticed that the situation did not change at all. Shishu Hospital had set up a committee with Prof Hanif as the chair to look into the matter. During his investigation he read an article on adulteration of paracetamol in Nigeria. He found that the cases that he observed as a doctor and the incidents that he had read about in the article shared similarities. He says," "Then I thought we had to find a totally independent and high quality laboratory to do the tests -- and so we sent a sample to a person I knew had worked in Massachusetts. He found a government laboratory willing to do the analysis. The test proved positive for diethylene glycol."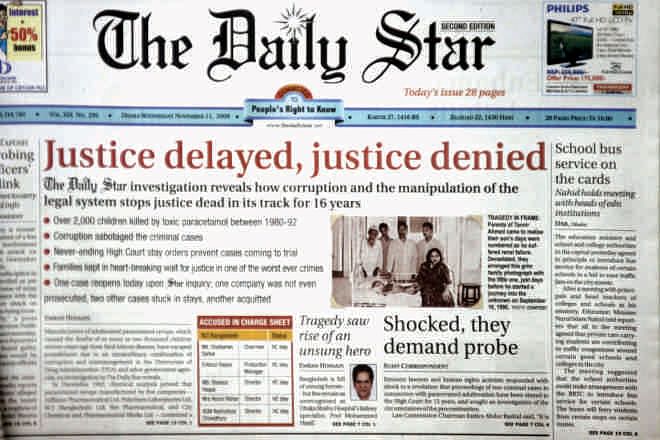 Ironically, the said paracetamol syrup, Flammadol, manufactured by the pharmaceutical company Adflame was distributed at the health facility set up for employees working at the President's office in Bangabhaban. Rajib's father, Mohammad Hadis, was the caretaker of the president while Rajib's father, Abdul Qader, was the head of state's cook. Most of the 2700 kids had minor colds and seasonal fever and were thus prescribed the medicine that would take their lives.
We might wonder about the delay in the court proceedings, as the cases against Adflame and four other pharmaceutical companies which manufactured syrups containing toxic chemical diethylene glycol, were stayed a number of times. But a father of one the children killed due to this medicine probably says it best, "Don't you think I would have seen justice long ago had the state's guardian [the President] cared for us at all?"
On July 22, this year, a court awarded ten years' rigorous imprisonment to the director of Adflame, Helena Pasha, its manager Mizanur Rahman and the production officer Nrigendra Nath Bala. They were also fined Tk 2,00,000 each under the Drug (Control) Ordinance of 1982. On the onset it may seem that justice has been served but at what cost? These families will never get back their children and even the Public Prosecutor Shaheen Ahmad Khan, who valiantly fought on their side, stated that he was unsure about how long it would take for the case to pass through all the cases. "The accused might seek bail and thus delay the process," he informed The Daily Star. "I cannot make predict anything."
This is a widely publicised case against drug adulteration, and thus, most of us are aware of it. But what about the thousands of pharmacies that sell counterfeit stores to their customers and then have the audacity to protest when they are called out? In 2013, law enforcement officers seized around $640,000 worth of fake and unauthorized medicines from the central medicine sales hub, Mitford, and nearly 30 shops were closed down following the crackdown. But, the shops later reopened after the vendors protested.
These kinds of protest are not just limited to local markets, however. When the radical National Drug Policy (NDP) was drafted in 1982, the Bangladesh Medical Association (BMA), several larger national pharmaceutical companies and even representatives of many Western governments tried to undermine the policy that worked for the betterment of patients but apparently went against the vested interest of the said parties. In his academic paper, 'Bangladesh: A Tough Battle for a National Drug Policy', Dr Zafarullah Chowdhury, founder of Gonoshahthyo Kendro and the man responsible for the formulation of the policy, mentioned that on reading about the policy, then US ambassador to Bangladesh, Jane Coon, visited General Ershad to deter the implementation of the policy. "Her purpose was to convince him (Ershad) that the policy should not be implemented because it was unacceptable to the US. She insisted that at the very least, implementation of the policy should be postponed," writes Dr Zafarullah.
The policy had called for the implementation of a generic drug policy that would deter medicine companies from manufacturing adulterated drugs. However, at a public hearing called by Ershad due to mounting international pressure, TNC representatives argued that the policy would "deter foreign investors," making veiled threats to withdraw from the country.
"The small (pharmaceutical) companies took a more reasonable approach. Recognising that 90 percent of their products had no scientific validity, they argued that the fault lay with the Drug Administration which should not have permitted their products in the first place. They said that the negligence of the Drug Administration should not result in their financial ruin," stated Dr Zafarullah in his paper.
The 1982 NDP ensured that the manufacturing and import of drugs were reduced to 225, and emphasised on the manufacture of generic drugs that could be manufactured locally, thus resulting in the wider availability of medicines at a significantly reduced price.
The comprehensive, people-oriented policy was amended in 2005 with some drastic changes. While the earlier policy stressed on the imposition of certain limitations on pharmaceutical companies, the policy amended in 2005 did not include such restrictions. "As the policy contains no obligatory provisions for the pricing of necessary medicines, pharmaceutical companies tend to manufacture and sell higher priced necessary drugs, thus completely ignoring the needs of ordinary people. Moreover, it was mentioned in the 1982 drug policy that if the main ingredients of medicines were readily available and accessible in the local markets, these medicines (for example Antacid, Paracetamol and vitamin capsules) should not be imported. However, the amended policy has no clear provision for this," writes health service provide Mojnu-nul Haq in his book Tikto Oushudh, Rugono Chiktsha O Jimmi Jonogon.
Dr Muniruddin Ahmed, Professor, Clinical Pharmacy and Pharmacology, Dhaka University says that the medicines which have high commercial value are the ones that are most tempered with. "Lipito, a cholesterol lowering drug manufactured by the leading American pharmaceutical company Pfizer Pharmaceuticals, is the most widely sold medicine in the world, with around 160 billion pills sold every year. It's believed that this drug is the most counterfeited around the globe. Even in Bangladesh, you'll find adulterated versions of this drug. What I mean to say is that medicine tempering can be related to the demand for the particular drug, as pharmaceutical companies prefer to produce these medicines at a low price, thus combining harmful elements and turning them toxic," he adds.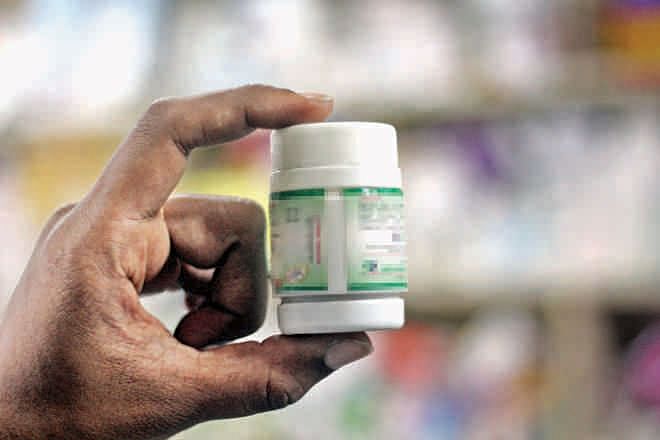 Dr Ahmed adds that it's impossible for regular people to identify which drugs are genuine and which ones are counterfeit due to immense growth in technology in the field of medicine. However, there are some ways to know whether the medicines you are taking are genuine or fake copies. "The medicine packets often contain the name of ingredients and an instruction leaflet. If you notice any mistake in the name, ingredients, description or even language on these packets and leaflets, it is quite likely that you are holding a counterfeit drug in your hands," says Dr Ahmed. However, how many people have the patience or time to do this simple task? "Our ignorance will lead to our demise. We should at least be aware of the literature of some necessary medicines to ensure our safety," he cautions. He also adds that including generic name of medicines instead of brand names could actually help in combatting fake drugs.
Dr Ahmed argues that even though the National Drug Policy of 1982 was responsible for the emergence and growth of the pharmaceutical industry of the country, many companies took advantage of the law, as they laced their drugs with cheap, often fatal, alternatives of the main ingredients.
"I believe that the Directorate General of Drug Administration (DGDA) was responsible for this, as they were unable to monitor or prevent the production of such fake drugs," says DrAhmed. "Even now, this organisation plays an insignificant, often powerless role in monitoring the manufacturing of drugs. They are basically under the thumb of big medicine companies, and political parties. Thus, it's crucial for the welfare of our country to reorganize the DGDA so that they can effectively stop the production of fake medicines," he adds.
Doctors often prescribe medicines of certain brands without even understanding whether the drug has genuine components or is a fake. A doctor of Dhaka Medical College Hospital, who is unwilling to publish his name, says that doctors should check whether the drug manufacturer has proper licensing or not. They should further check the literature of the medicines before accepting them from medical representatives of pharmaceutical companies," he says.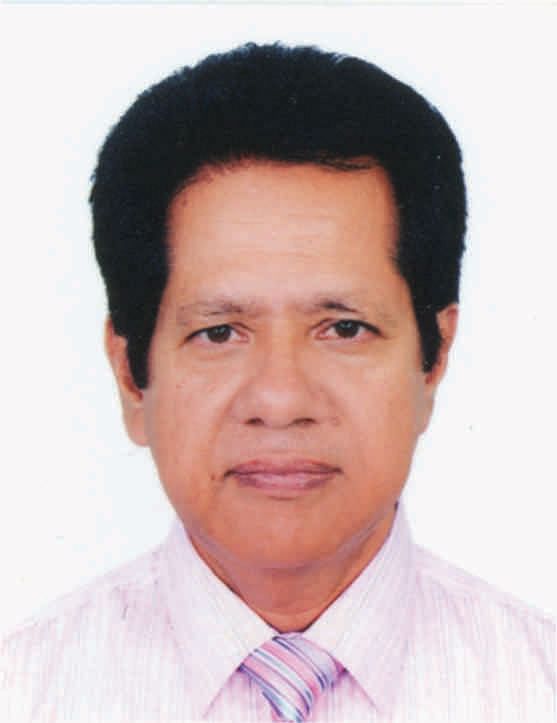 He further adds that doctors usually prescribe the medicines found in the market but are not aware of whether the drugs have been tempered with. It's only when the patients return to the doctor with complaints of adverse reactions that they are fully aware of the state of matters, he says.
"The government's job is to ensure that the DGDA is not politically influenced or motivated. They should put pressure on the said organization to monitor the whole drug markets properly. All over the world there are examples of medicine tempering by big pharmaceutical companies. But steps are being taken to ensure that these culprits are brought under the law. The DGDA knows where and how fake medicines are manufactured and yet they fail to take any initiative," he concludes.
When we tried to contact Ruhul Amin, Deputy Director of DGDA, for his remarks regarding the increasing rate of drug adulteration, he declined to comment.
It's sad that the one basic right that every human being deserves is being denied to us because some fraudulent pharmaceutical companies feel that their profits are more important than the lives of a few millions. It's even sadder that even though the concerned authorities are aware of such fraudulence, they turn a blind eye to these crimes, thus inadvertently promoting this rampant trade of death.