Global report on internet shutdowns: Bangladesh ranked 5th
Globally, authorities last year shut down the internet at least 187 times in 35 countries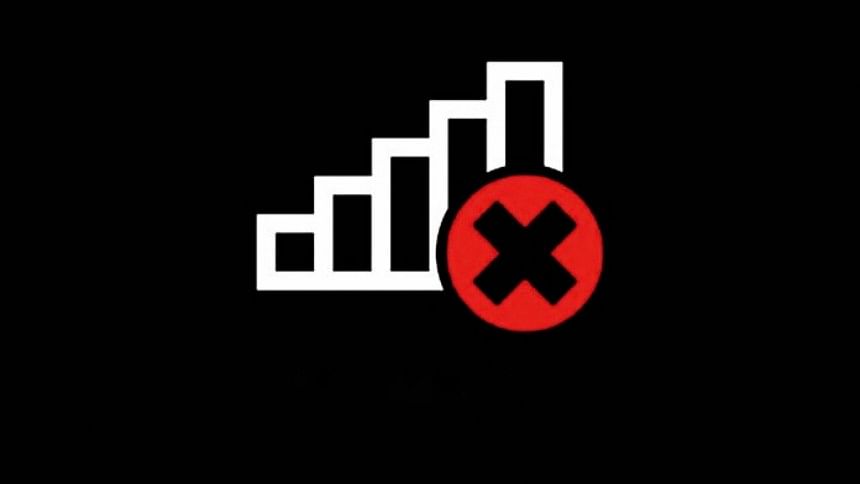 Bangladesh is among the top five countries where authorities have shut down the internet last year as "weapons of control", according to a global digital rights watchdog.
A report released yesterday by digital rights watchdog Access Now and the #KeepItOn coalition said authorities in Bangladesh have shut down the internet six times in 2022. It said the shutdowns were ordered during the BNP's protest rallies.
Globally, authorities last year shut down the internet at least 187 times in 35 countries – the highest number ever in a single year, the report said.
India leads the global list with 84 shutdowns, 49 of them recorded in Indian-administered Kashmir.
Ukraine, which was invaded by Russia last year, holds the second spot with 22 shutdowns, while Iran is placed at the third spot with 18 shutdowns. Myanmar is in the fourth spot with 7 shutdowns.
Bangladesh holds the 5th spot with 6 shutdowns, the report added.
"These protracted and maliciously targeted attacks on human rights were deployed to wipe out democratic movements, crush people's power, and provide cover for violence," said the report titled Weapons of control, shields of impunity: Internet shutdowns in 2022.
The report said 48 shutdowns in 14 countries, including Bangladesh, coincided with documented human rights abuses.
Earlier in December last year, the #KeepItOn coalition, a global network of over 280 organisations from 105 countries working to end internet shutdowns, urged Bangladeshi telecom regulators and mobile operators to ensure unhindered mobile internet access during BNP's rally in Dhaka.
That came as mobile users accused that they could not get internet access at the venues and adjacent areas during most of BNP's 13 rallies in key cities across Bangladesh last year.
The disruption usually occurred for several hours from morning to night on the day of the rallies, reports said.
For example, BNP held its divisional rally in Barishal on November 5 and the Bangladesh Telecommunication Regulatory Commission's engineering and operation division directed the mobile operators to shut down 3G and 4G data services in Barishal City Corporation area from 10:00am to 8:00pm, according to an email seen by The Daily Star.
Similar directions were issued during BNP's rallies in Khulna, Rangpur, Cumilla, Rajshahi, Faridpur and Dhaka last year.
People who attended the rallies in those cities said their internet speed was very slow, making them unable to initiate online calls and make live telecasts of the event.
During the rallies, 2G service was kept operational, allowing users to make voice calls. However, the 3G and 4G technologies were barred, disrupting internet services.
The Telecom ministry and BTRC's top officials have denied sending any instruction for mobile internet shutdown.
They said such problems sometimes occur in areas where mass gatherings take place due to system overloading.