In Myanmar, a mobile game funds the resistance, one click at a time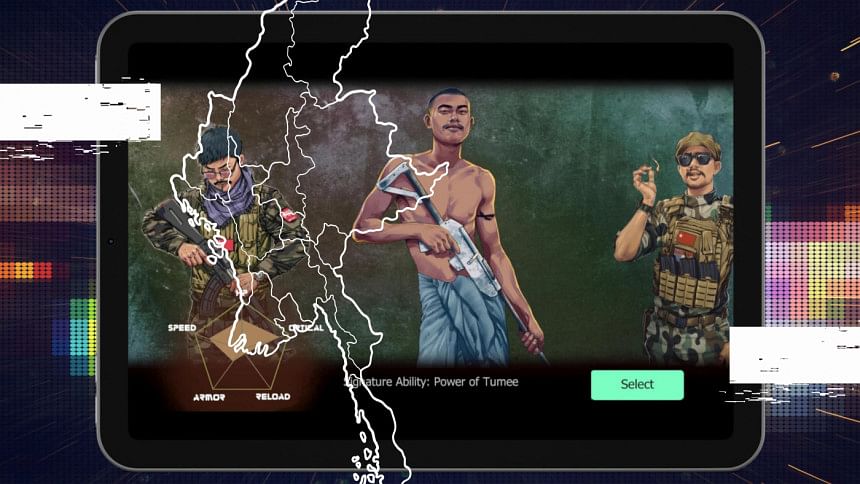 In a country torn by almost full-scale civil war, where the military has killed more than 4,000 people since the February 2021 coup, according to monitoring groups, a new form of resistance is emerging—not on the streets, but on smartphone screens.
Ko Toot, an IT professional based out of Myanmar, has turned his anger and skills into a potent weapon against the ruling military junta: a mobile game. The game, originally launched as 'The PDF Game' in early 2022, has become an unexpected fundraising and awareness-raising tool for the anti-military resistance known as the People's Defence Forces (PDF).
A game born of outrage
Toot's journey into game development was sparked by personal tragedy. After the military arrested his friend and his pregnant wife for supporting the pro-democracy movement, Toot decided he had to act. "They had never done a single criminal thing in their lives," he told the BBC in an encrypted text message, using a pseudonym for his safety.
Funding a resistance
The game is free to download but generates revenue through in-game ads. According to the report in BBC, Toot estimates that the game has raised at least $508,000 so far, with monthly earnings between $70,000 and $80,000—a figure he claims is "increasing each month." These funds are channelled to local PDFs and are used for food, arms, and humanitarian support, including aid for children displaced by the conflict. Toot has high hopes for the game's potential, aiming to eventually raise $1 million per month. 
Real people, real war
The game's characters are not mere pixels; they are based on real people fighting the military, including doctors, Muslims, and members of the LGBT community. "It was important to document them because they are fighting in a real war," Toot told BBC.
Navigating digital minefields
The game's success has not come without challenges. Both Google and Apple have scrutinised the game for potentially violating their policies around sensitive events. While Google allowed the game to be renamed 'War of Heroes - The PDF Game,' Apple temporarily removed it from its App Store before reinstating it after amendments were made.
A thorn in the side of the junta
The ruling military junta has not taken kindly to this digital form of resistance. In April, state-run media warned the public they could face legal action for "playing the PDF game," accusing it of sowing mistrust against the military and growing "anti-army revolutionary spirits."
A growing movement
With almost one million downloads, according to Toot, the game has become more than just a pastime; it's a form of digital activism. As the situation in Myanmar continues to deteriorate, grassroots funding efforts like this game are proving crucial in a conflict that is heightening in intensity.