Bike safety tips for beginner riders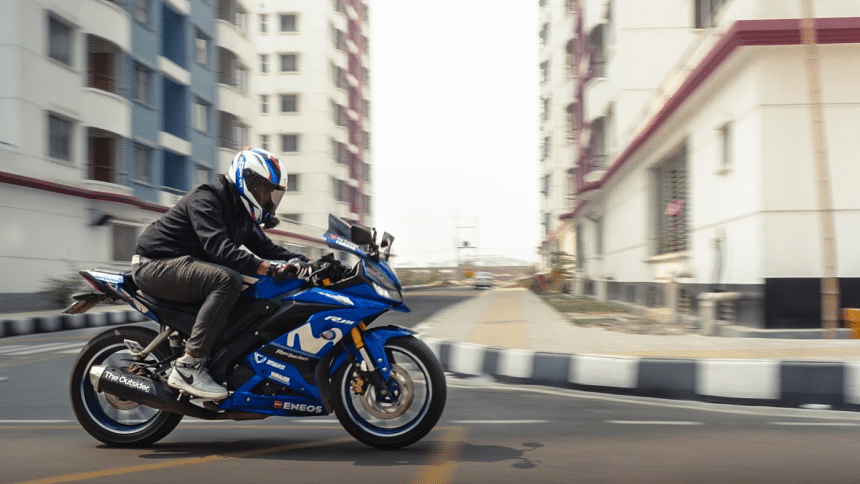 In the overpopulated city of Dhaka, everyone looks for faster ways to commute. Many of us prefer riding motorbikes to travel faster, which can be used to manoeuvre between cars and buses stuck in traffic signals. To prevent bike accidents, bike safety should be considered before even learning how to ride a bike. Generally, protective gear increases the chances of survival during an accident. Below are some useful tips to consider when choosing the right protective gear.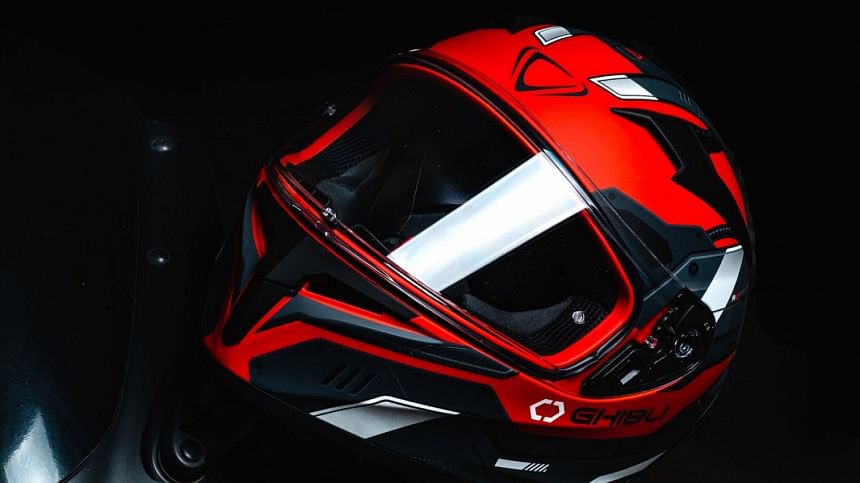 Wear a helmet
A helmet may not 100 percent guarantee to save a life but it does protect your head and give better odds of survival than riding without a helmet. An adequate helmet should be made of polycarbonate-based material as it is both lightweight and can reliably withstand the impact of a crash. Before getting a helmet consider these factors: the ISO rating, safety mechanism, weight, air ventilation, visibility, comfortability of the padding, style and last but not least, the cost of the motorcycle. 
Be seen
It's best to wear bright and visible clothes that are made of reflective material. Especially in early mornings, nights and cloudy days. Wearing bright clothes makes it easier for other road users to see a motorcyclist approaching, reducing accidents substantially. 
Wear a pair of riding gloves
A good pair of riding gloves is something that should be necessary for motorcyclists as hands are extremely fragile. Motorcycle gloves, in general, are sweat/waterproof, scratch-proof and lightweight, coming along with knuckle protectors and wrist support which are meant to protect the hands from debris, slipping and most importantly, during an accident. The material should be washable and comfortable for the riders to wear for an elongated period.
Wear riding boots
People who often tend to wear casual shoes and sandals while riding bikes can often lead to dangerous injuries, as the toes and ankles are often sensitive to shocks and are usually the first thing to touch the ground when a bike is stopped. Motorcycle boots will protect your toes and ankles at all times and provide comfort and traction as well. Motorcycle boots are often durable and rugged, meanwhile giving adequate control over gear changing and brakes. 
Choose additional safety gear
These protective gears may not be mandatory but it's better to be safe than sorry. Things like body armour, elbow guards, shin guards and knee guards can help provide extra protection which will reduce the risk even further. Gear made for motorcycle riding is built to be impact resistant, absorbing most of the shocks from a crash, protecting most of your body, especially the high-impact areas of the body like elbows and knees. Gears like them often come with extra padding ensuring comfort and safety.
Things to keep in mind
Protective gears may reduce the risk substantially but there are also things to keep in mind like being alert at all times. It's important to know your surroundings and not drive recklessly. Make sure to check the weather forecast, as the weather often influences what you need and how you need to ride your bikes due to riders being out in the open at all times. 
Know the bike safety rules and follow the traffic law accordingly to avoid getting into trouble. Be vigilant at the intersections, and watch out for loose dirt, potholes, puddles and other road hazards as bikers often get into accidents due to these simple reasons. Always carry a patch kit at all times and learn how to patch up your flat tire so that you are not stranded in a remote or unsafe area. 
Bike safety should always be the first thing that riders should keep in mind whether they are riding a motorcycle for the first time or they are experienced riders. Always research and plan ahead before buying new gear, and remember to replace the old ones once they are worn out.