Agritech Startup Agroshift raises $1.8M, the largest ever pre-seed funding in Bangladesh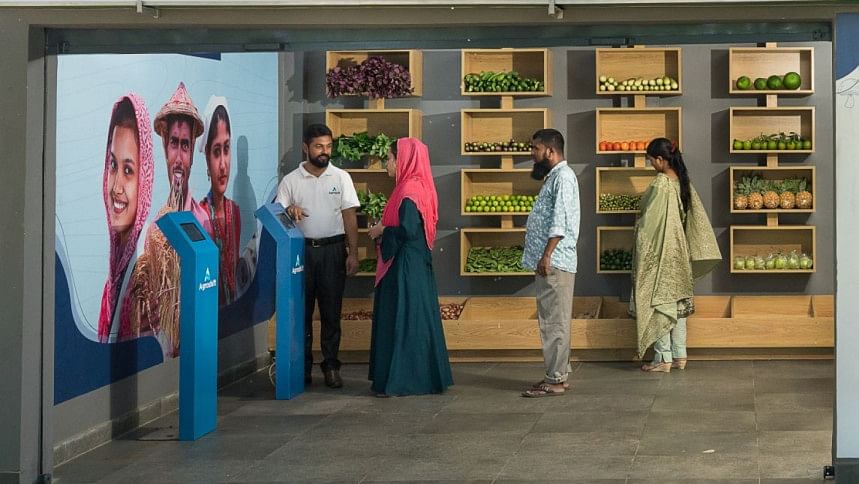 Agroshift, a Bangladeshi agri-tech that enables businesses to source directly from farmers, has announced it has raised $1.8M in funding, making it the largest-ever pre-seed round for any Bangladeshi startup.  
The round was co-led by UAE-based Shorooq Partners, a leading technology investor in the Middle East, along with Anchorless Bangladesh, a New York-based early-stage venture capital firm active in the local startup ecosystem. The round also had participation from other global investors including Julian Shapiro, founder of Demand Curve, Ratio Ventures, Sketchnote Partners & Sabr Capital. 
Founded in March 2022, Agroshift helps farmers sell their products to businesses and consumers by merging the physical and digital worlds for a "phy-gital" business model –– for demand aggregation, sourcing, and delivery. The company is currently focusing on two primary sales channels–factories, specifically ready-made garments (RMG), and micro-retailers, with a combined addressable market size of approximately USD 11 billion.
Agroshift works directly with farmers and traders in a micro-fulfilment model to source daily needs like vegetables, fruits, grains, and meat. This enables RMG workers to get direct access to high-quality and affordable fresh produce. Using the same infrastructure, Agroshift is also supplying the surrounding micro-retailers of these factories. 
Agroshift is led by Qazi Bouland, a Brunel University London graduate, as its CEO.