We all have a role to play
A top banker writes ways to boost China-Bangladesh trade and investments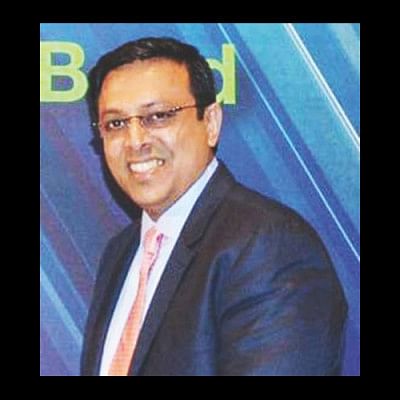 2016 marks the 41st anniversary of the establishment of formal diplomatic ties between Bangladesh and China. Although the trade routes that have that have facilitated the flow of goods and ideas between these two nations can be traced as far back as the Qin Dynastry period, the dynamic growth in trade and investment volumes over the past four decades have been remarkable.
CHINA AND BANGLADESH TRADE
Today, China is Bangladesh's largest trading partner, with bilateral trade amounting to around 12.6% of Bangladesh's total trade, worth an estimated over US$10 billion in 2014-15 fiscal year. With both the economies targeting growth of more than 6 per cent, the Bangladesh-China corridor has become an increasingly significant trade artery in the region. However, historical trend has limited relevance on the future potential. China's import is US$1.7 trillion of which Bangladeshi exporters can make efforts to encroaching shares in 3 of the top 5 imported product category i.e. Integrated Circuit (IC), Optical device and electric devices for telco which accounts for US$ 310 billion of import of China. A mere 5% share is equivalent 50% of Bangladesh's total export. To note, China accounts for >25% of Bangladesh's total import.
Both nations have been working together to address this imbalance.  Bangladesh enjoys duty free market access benefits for over 4,700 products to China, mostly garments. Plans are ongoing to add 17 more products (including leather goods and tobacco) to the list of duty free items.
Our key export items to China are garments, leather, jute (raw and manufactured products) and frozen food. Garments, which account for 84 percent of our total exports, have the substantial potential to flourish in the Chinese market. Our key imports are electrical equipment, mechanical machinery, cotton and cotton fabrics, knitted fabrics, fertilisers and so on.
An important dimension of this trade flow is an increasing volume of RMB-backed trades. With increasing efforts to globalise the RMB, once again the financial sector will play a key part in establishing RMB as a truly global currency; reducing the cross-currency FX exposure for trading entities and lowering transaction costs, in turn enhancing trade flow efficiencies.
CHINA AND BANGLADESH FDI
China is also seeking to shift some industries as its own labour cost has gone up significantly; given Bangladesh's geographic proximity and close ties to China, it may be the ideal location for the shift.
The greater China region (Mainland China, Hong Kong and Taiwan) is also the largest source of net foreign direct investment (FDI) in Bangladesh. In FY 2015, $198.3 million in FDI was channelled from that region. In general, the FDI contribution from Taiwan and Hong Kong has been higher than that from Mainland China. Given China's huge capital stock, there is a major upside there that Bangladesh can tap into. However, the good news is that in recent months, China has expressed interest in multiple mega projects in power, port, roads, bridges, refineries etc worth over US$ 20 billion. 
It is estimated that in the next five years, China will invest an additional $500 billion in other countries, import over $10 trillion of products and send 400 million tourists abroad. Since Bangladesh is geographically located close to China, has cheaper labor force, friendly investment environment and beautiful landscape, it is likely to be in a strong position to capitalize on the economic opportunities offered by China.
Therefore, these are real opportunities for Bangladesh but there are many countries which will be pitching for these investments, hence we need to curve our niche to successfully negotiate which will be a win-win proposition for both the countries.
ROLE OF FINANCIAL INSTITUTIONS IN BANGLADESH
Financial institutions are not only helping to finance projects, but are also promoting the country as an investment destination.  Investment advisory and facilitation services are important parts of the financial institution's product basket.
Recently established Asian Infrastructural Investment Bank (AIIB) will play a significant role along with China ExIMBank and Sinosure in facilitating investment and realizing development potential of the beneficiary of Chinese FDI to other countries. Therefore, Financial Institution of Bangladesh should start engaging in strategic partnership with these institutions
To promote China – Bangladesh Trade and Investment Corridor, Standard Chartered has set up a dedicated China Desk to provide support to Chinese clients. The desk includes a Mandarin speaking relationship manager, and a publication translated in Chinese to guide Chinese corporations newly entering the Bangladesh market.
In facilitating the flow of investments and financing bilateral trade, the financial sector has a key role to play. Global banks with distinct footprints in these two markets, have a particular advantage, given their ability to act as a conduit for such investments and trade flows across borders and markets.
As a case in point, Standard Chartered has been deeply involved in acting as a facilitator for Chinese investments into the Bangladeshi economy and has been acting as a matchmaker between Chinese investors and investment opportunities in Bangladesh. As a bank, we have been facilitating investments from China through commercial loans, syndicated finance, bonds and other instruments.
We are the banker to 34 Chinese clients in Bangladesh, and have helped secure Chinese funding for major infrastructure and power projects in Bangladesh.
REGIONAL INTEGRATION
In an effort to address the over-capacity in China, Government of China has undertaken an initiative called "One Belt One Road" which is targeted develop overseas markets for Chinese products. The initiative makes effort to revive the old silk road and extend the same to ASEAN and South Asian Countries which includes Bangladesh, India and Myanmar which is known as BCIM Economic Corridor.
Intra-BCIM trade has shot up from $ 6 billion in 2001 to $ 90 billion in 2011, with the regional trade potential estimated at over $ 130 billion. The infrastructural linkage proposed under the BCIM corridor would enhance accessibility between the two countries, which would make Bangladesh a more attractive investment option for Chinese investors and also improve scope of trade. China could also benefit from the further development of the Chittagong port under the BCIM initiative, which would enable the port to become a sea outlet for the land locked portion of southern China. The BCIM initiative would also benefit other sectors such as energy and tourism (China is world's largest outbound tourism market – $ 128.7 million in 2013) in Bangladesh and China.
China has already expressed serious interest to provide financial and technical assistance to Bangladesh over several major infrastructure projects including the deep sea port, the rail bridge over Jamuna River, Dhaka-Comilla train lines and multi-lane tunnel under Karnaphuli River among others. 
Although China and Bangladesh find themselves at different stages of their development, each with its own set of challenges and opportunities, there is always the shared goal of progress. In achieving this goal, close coordination and alignment between private organizations, public bodies, regulators and financial institutions is paramount. Bilateral trade and investment will no doubt continue to grow; but if it is to rise to the greatest heights it possibly can, we all have our roles to play.
The writer is Managing Director & Head of Corporate Banking, Standard Chartered Bank, Bangladesh