Development of rural infrastructure key to construction growth
In conversation with Amirul Haque, Managing Director, Premier Cement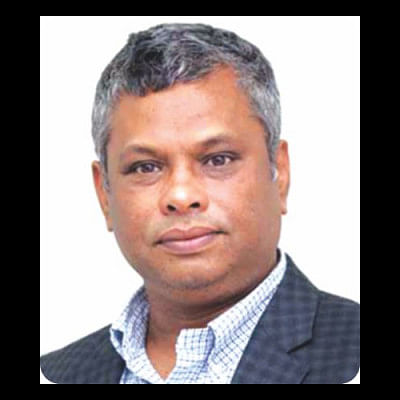 It is generally perceived that the real estate industry drives growth in the construction sector. But Amirul Haque holds a different opinion. "Our construction industry is no longer limited to the real estate sector. Concrete housing and public construction works are growing exponentially in rural areas, along with rapid economic development in there. This factor, though widely unacknowledged, contributes to the significant increase in the demand of construction materials. It is the rural economy which consumes 60 percent of the total cement usage in the county, while the real estate's share is only 6 percent," says Mr. Haque.  He further adds that the prospects of the construction industry lie in the development of the rural infrastructure. In the last 45 years, the construction industry witnessed its highest growth in 2016, and this momentum is expected to continue in the next two decades. There is a great opportunity of expanding industrialisation and urban facilities in the rural areas. Mr. Haque believes that if things continue smoothly, the construction industry can have a bright future.
To harness this potential, Premier Cement has undertaken a big expansion plan worth Tk. 400 crore. The organisation will add an extra 15,000 bags in its daily production. By the end of 2018, the new factories will start commercial production, informs Amirul Haque.
About the quality of local cements, he says that at present local brands are dominating the cement market. The fact that local cement producers are holding the top five positions proves their quality.   The local companies are able to fully meet the demand of quality cement in the country, claims Mr. Haque.
Recognising the fact that the cement industry is one of the worst polluters, he says that local cement industries are gradually embracing green solutions to keep pollution to a minimum. Premier Cement is upgrading its factories, and is following the principles of low energy consumption, low emission, high efficiency and cost effectiveness. It has introduced machineries by FLSmidth - a leading supplier of cement technology in the world - in the production process which will increase efficiency while reducing emission by 40 percent, says Mr. Haque.
When asked about the challenges the cement industry currently faces, he highlights transportation hassles at the port. It usually takes 15-16 days to unload imported raw materials from mother vessels. This unusual delay ultimately increases the cost of the production, and consumers have to bear the burden of extra cost. On top of it, the Shipping Ministry has imposed a bar on building light vessels, thereby exacerbating the situation. Mr. Haque urges the government to look into the issue seriously and remove the barriers. Terming the current energy situation 'reasonably good', he says LNG will make it tremendous. He also stresses on the importance of political stability and good governance in both the public and private sector in taking forward the growth momentum in the industry.