In the land of the Bangalis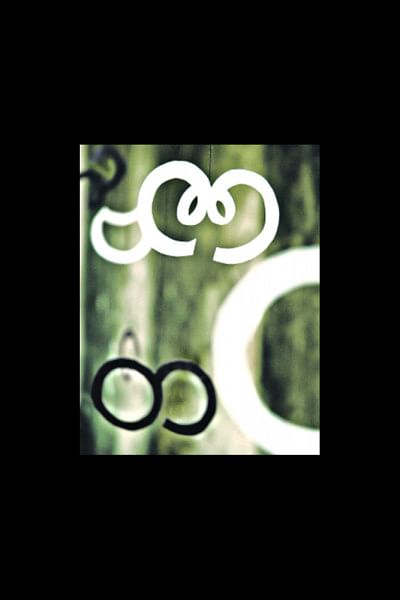 AS we celebrate another Amar Ekushey, we remind ourselves of the importance of language in forming and defining our identities. We pride ourselves for the way we resisted Pakistani imperialism and oppression, and we rejoice our refusal to bow down and assimilate to the then dominant culture. We recall how blessed we are now, to be able to speak, sing and write in our own mother tongue. Yet, we forget the plight of our very own non-Bangali communities, who are all but forced to give up their mother tongues, as a result of our hegemonic and oppressive language policies.
There are as many as 45 different ethnic groups in the country. There is some controversy regarding the exact number of languages that are spoken in Bangladesh, but unofficial statistics suggest that there are around 40 different language groups spread across different parts of the country. Bangla, however, remains the official state language, spoken and used by an overwhelming majority of the population. As such, we often mistakenly assume that Bangladesh belongs exclusively to us, the Bangalis, and in the process, we alienate all those who speak a different tongue than us.
Our ambivalent relationship with our non-Bangali communities predates our struggle for independence and our understanding of Bangali nationality. As Dr Amena Mohsin, Professor of International Relations at Dhaka University, states, "Language occupies a central position in the construction of nationhood of the Bengalis." She explains that in the years preceding 1952, Bangla emerged as a counter-weapon to the imposition of Urdu and Pakistani culture. It became the symbol of secular nationalism and freedom, "acquiring an immensely emotive and political connotation for the Bangalis."
The Bangali identity remained fundamental to the Liberation War of 1971. In our efforts to distinguish ourselves from the religious nationalist rhetoric of Pakistan, we chose the secular linguistic identity, Bangali, as the collective banner to unite different religious groups. As a famous liberation war poster proudly stated, "Bangla's Hindu's, Bangla's Muslims, Bangla's Buddhists, Bangla's Christians – We are all Bangalis."
But the truth is that we weren't all Bangalis. A large number of non-Bangali speaking groups took part in the war along with Bangalis, but their contributions were sidelined by the latter's nationalist zeal. After the formation of an independent state, the Bangali identity was further institutionalised through our constitution. Bangla was declared as the state language (Article 3), and it was decided that citizens of Bangladesh will be known as Bangalis (Article 6). Furthermore, it was stated that the "unity and solidarity of the Bangali nation [which derived] its identity from its language and culture...shall be the basis of Bangali nationalism" (Article 9).
Minority groups tried to protest this overt imposition of the Bangali identity on the rest of the population. MN Larma, the only non-Bangali parliamentarian at that time, challenged the constitution, saying, "You cannot impose your national identity on others. I am a Chakma not a Bangali. I am a citizen of Bangladesh, Bangladeshi. You are also Bangladeshi but your national identity is Bangali… They [Hill people] can never become Bangali."
Larma's protests fell on deaf ears, as Bangabandhu Sheikh Mujibur Rahman himself called on indigenous communities to assimilate to the mainstream culture and to become "Bangali".
Since then, non-Bangali communities, which include indigenous groups but also other linguistic factions, like Urdu-speakers and Marwaris, have had to face constant discriminations, both at the state and societal level. It is apparent that much of the contentions in CHT and other adivasi areas, stems from our inability to acknowledge their identities and to respect their rights over the area's resources. Meanwhile, the Urdu-speaking community in Bangladesh, remains one of the most marginalised segments of Bangladeshi society, deprived of economic and social status.
Since independence, consistent attempts have been made to assimilate the non-Bangali population into the mainstream. The attempt to impose Bangla on adivasi children at the expense of their own mother tongue has had particularly negative impacts on indigenous communities.
Bangla is the language of instruction in all government educational institutions in Bangladesh. As a result, a majority of non-Bangali children receive education in a language that they do not understand properly. Sanjeev Drong, General Secretary of the Bangladesh Adivasi Forum, argues that imposing Bangla hinders these children's access to education. "When our children go to school at the age of 4 or 5, they don't understand anything – the instructions, the books or the teachers. They can't even answer how they are, in Bangla. They find themselves in an unfamiliar place, unfriendly environment. Slowly they lose interest in their studies," he says.
According to Save the Children, an estimated 55.5 percent of adivasi children aged 6-10 are not enrolled in school, thanks to the discriminatory nature of the current education system. The drop-out rate for adivasi children in the Chittagong Hill Tracts is almost 60 percent, which is considerably higher than the estimated national rate. These rates are alarming, especially given the already unequal status of indigenous groups in our society.
Our constitution guarantees the right to study in one's own mother tongue – a right that is regularly violated in the case of our minorities. The government has not, as yet, made any serious effort to provide primary education to indigenous children in their mother languages, despite repeated promises, as per Article 3 of the Parbattay Zila Parishad Act 1989 and Article 33 of the CHT Peace Accord 1997. The National Education Policy 2010 made a provision to make primary education more accessible for adivasi children, but so far, nothing has been implemented.
Meanwhile, with the increasing use of Bangla, the practice of many indigenous languages has dwindled over time. Shugata Chakma, a development worker, says, "The local languages have become secondary for some people, who think that they need to learn Bangla in order to communicate and compete with Bengalis."
A number of indigenous languages have become extinct and/or endangered as a result of reduction in population in respective communities and neglect by successive governments. Kuruk, the language of Orao ethnic community, has already become extinct, whereas Khumi, Khiyang, Pankho Koch, Patra and Hajong languages, among others, have become endangered.
"Each community has their own literature in spoken forms and they have poetry, songs and fairy tales. When a language is lost, a civilisation is lost. Indigenous knowledge and wisdom is lost, a culture's values are lost," opines Sanjeev Drong. With no formal institutional efforts to preserve these languages, he fears that much of non-Bangali history, literature and language will be lost forever.
In many areas, Bangali settlement and forced development activities have altered the local community's lives and livelihoods, thereby impacting their linguistic practices. Pavel Partha, an ethnobotanist who has worked extensively in adivasi areas, argues that we should remember, recognise and analyse the complex histories behind the annihilation of a language and a people. He asserts, "We need to pay attention to the hegemonic pressure of a state that changes the linguistic pattern of a community. Often, discussions about preservation and bilingual education hide the real issue of exclusion and economic exploitation." According to Partha, we need to stop state-sponsored violations against these communities before we can save their languages. "We need to ensure forest and biodiversity-based livelihoods of these communities; we need to stop land grabbing, Bangali settlement and infrastructure development activities without the informed consent of these people," he adds.
One can't protect a language without first protecting the rights and livelihoods of the people who speak the language. There are complex underlying political motives behind the continuous marginalisation of non-Bangali communities, which stem from the way we, as Bangladeshis, envision citizenship, belonging and identity. Throughout the history of this country, we have either delineated them as the inevitable "other" or sought to make them "more like us," thereby making invisible their histories, literatures and identities.
As we celebrate 21st February, we rightfully feel proud of our language, culture and history. But perhaps it's time that we acknowledge other linguistic groups and enable them to establish equal claims over the Land of the Bangalis.

The writer is a journalist and activist