24th Anniversary of The Daily Star (Part 1)
A new paradigm for global generic medicines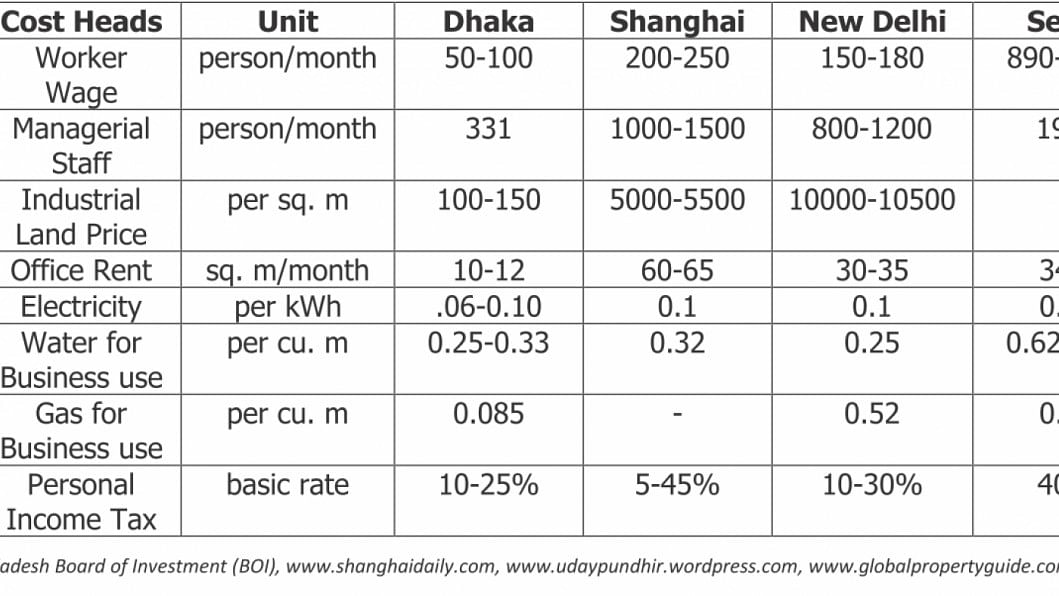 Bangladesh has all the potentials to become a new paradigm for global generic medicines. With a population of 156.66 million, the country's social development indicators are very promising. Bangladesh is enjoying a consistent GDP growth of more than 6 percent over the last 10 years. Commendable progress has been made in areas like annual GDP growth, per capita GDP, population growth, literacy rate etc. The country's balance of payment (export plus foreign remittance minus import) is consistently increasing. Renowned global investment analysts like JP Morgan, Goldman Sachs, Investors Chronicle have highly rated Bangladesh as an attractive investment destination. Outgoing US Ambassador to Bangladesh Dan W Mozena specially focused on the potential of pharmaceutical sector along with the RMG, leather, IT sectors. He said that the Bangladeshi pharmaceutical companies will have a huge market in the USA. Bangladeshi pharmaceutical companies are in the process of getting approval from the US-FDA. 
Within two to three decades the Pharmaceutical sector has made a complete turnaround from an import dependent industry to almost self-sufficiency. There are about 270 licensed pharmaceutical manufacturers in the country of which over 198 companies are in operation. Domestic manufacture accounts for 97percent of the drug sales in the local market while the remaining three percent is imported. Pharma sector is now considered technologically the most developed manufacturing industrial sector in Bangladesh and the second highest contributor to the national exchequer. The local market is about USD 1.51 billion and is the largest white collar employment sector.
Pharma exports have risen to around USD 59.82 million in fiscal 2012-13 with CAGR of 25.5 percent for the last five years. There is a growing demand for Bangladeshi medicines in Southeast Asia, Asia Pacific and Africa. At present around 30 Bangladeshi pharmaceutical companies are exporting medicines to 90 countries in Europe, Asia, Africa and Latin America. Bangladeshi companies are now focusing on developed markets such as Europe, Australia, Latin America and the Gulf countries. Top companies have already started exporting to stringently regulated markets and are getting very good responses. 
In the next couple of years, the Bangladesh pharma industry will grow stronger and play a major role in the global generic market which is now USD 300 Billion with a CAGR of 9.3 percent. Within 2017, there will be patent expiry of some blockbuster drugs and as a result the global generic market will be more than USD 400 billion. Around 80 percent of the world's population consumes generic products. Moreover, in many countries, new government provisions, changing demographics and the lifestyle will continue to increase the use of global generic medicines. India and China are the major players in the world generic market. 
According to industry experts, most of the developed countries are looking for another dependable alternative source rather than India and China and this is where Bangladesh can strongly position itself as the most suitable and competitive candidate to capture substantial market share of global generic medicine. As a result, Bangladesh can emerge as a potential global generic player.
With this objective in mind, in the last couple of years, Bangladeshi pharmaceuticals companies made huge investments (more than USD 500 million) for facility expansion and product development. The country is now capable of producing high-tech biosimilar products such as erythropoietin, enoxaparin, insulin,  etc. and sterile products like LVP and SVP, prefilled syringe, freeze-dried products, MDI (Metered Dose Inhaler), hormone and steroid products in their state-of-the-art manufacturing facilities. The country has a large pool of highly-skilled human resource both at home and abroad who are capable to transform Bangladesh to a major global source of affordable generic medicines and vaccines. By this time, a good number of pharmaceutical companies have obtained certifications from the UK, the European Union, Australia, the Gulf countries and other regulatory authorities. Within a couple of years, more Bangladeshi companies will receive certification from these authorities. At present 3,600 Bangladeshi brands are already internationally registered and among them 100 are in regulated markets.
For contract manufacturing, merger and acquisition in respect to pharmaceutical formulations, Bangladesh is definitely an attractive destination. Bangladesh now has world class pharmaceutical production facilities along with low overhead and other related cost compared to other major cities like Shanghai, New Delhi and Seoul.  The details below show a clearer picture: 
There are still a few challenges ahead. API development capabilities and know-how is a must for being a competent global generic manufacturer. Bangladeshi companies are almost dependent on RM import from foreign countries, thus incurring higher cost of its production. The country also needs to develop own CROs like Bio-equivalence (BE) testing facilities both is the government and private sectors. 
It is very encouraging that the Bangladesh government has declared the pharma industry as a thrust sector. It has allocated land for API park development and initiative has been taken for setting up a modern drug testing laboratory in association with the Bangladesh Association of Pharmaceutical Industry (BAPI). The present government is also serious about removing all bottle necks from pharma export.  So, with world class production facilities and international certifications coupled with cost and TRIPS agreement, the advantages are already there.
..................................................................
The writer is Managing Director, Novelta Bestway Pharmaceuticals Ltd.