Farming responsibly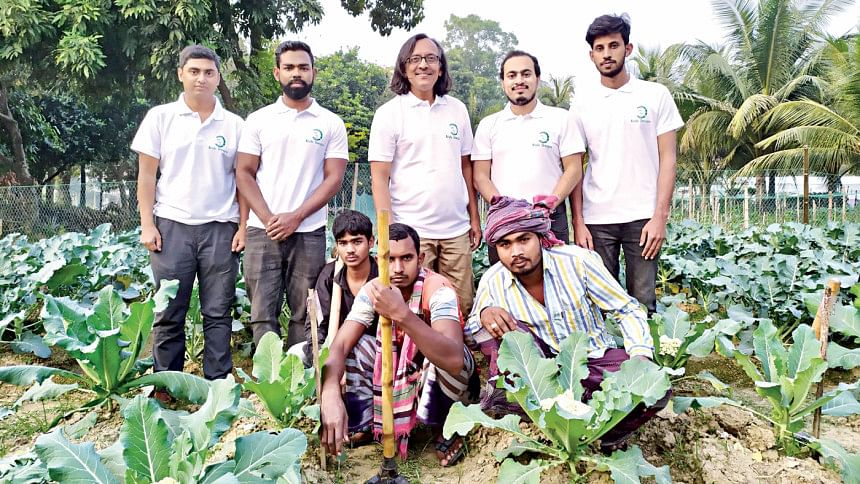 Krishi Shwapno is a blockchain-based agricultural technology platform and business where farmers are connected directly to their business to ensure fair price and safe food for consumers with food traceability.
Sayed Zubaer Hasan is the CEO and Founder of Krishi Shwapno, while Dr A F M Jamal Uddin is the Co-founder and Advisor. The start-up was formed in 2019.
"We want the newer generations to move to modern agriculture, and realise that farming is a flourishing industry," shares Zubayer.
In Bangladesh, agriculture plays a vital economic role, as the better part of the rural families in the country depend on farming for their livelihoods. However, the vast farming community of Bangladesh do not have access to appropriate knowledge, equipment, or financial backing. Krishi Shwapno started out with the objective to assist these farmers by providing them with timely information, proper technology, and inputs to achieve better yields.
Currently, they offer on-demand harvesting, quality checks, and real-time farming advice, alongside ensuring zero wastage policy from farms to stores, fast logistic doorstep deliveries, and fair prices. Krishi Shwapno creates a farmer's network in specific regions, and elects micro-entrepreneurs who communicate and monitor the farmers under them. They have 40 micro entrepreneurs and more than 6500 farmers affiliated with them, as of now.
Recently, they organised the Digital Feriwala Program, where they launched GPS trackable vehicles which will deliver commodities to housing societies, colonies, and individuals, maintaining precautions against Covid-19.
"Our goal is to build sustainable business solutions for farmers, while ensuring safe food for consumers," concludes Zubaer.
The author is a freelance journalist. Write to her at [email protected]