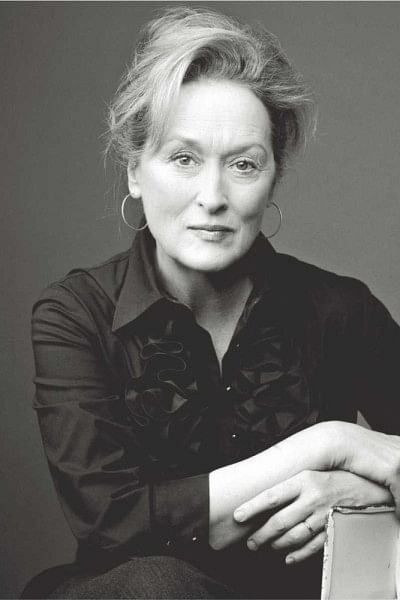 I have admired Meryl Streep all my life. It is not often that I find myself in the role of a fan or an avid admirer. I can neither swoon over a celebrity, nor fall at their feet. The advantage with Meryl Streep though is that I have not seen her in person. I have seen her acting and been left breathless by her talents, characterisations and histrionics. She has never failed to amaze e through her varied roles, from Kramer versus Kramer to Devil Wears Prada.
Even when she is giving an interview, I am all ears to hear what she has to say. In fact, it is easier to understand this person, Meryl Streep, through her interviews. I've been particularly impressed with an interview conducted by Evan Carmichael, which I have quoted in my writing here, where she Meryl discusses the rules of success for an actor. 
Meryl suggests that one of the essential rules of success is hard work. However, her practical side tells us that luck, too, plays a role in the success of a person. 
Could I be a Meryl Streep or even a small part of her little toe, even in my wildest dreams? But yes, I work hard. I have always worked hard. Over the last four decades, and in particular in the last three years, right before I turned 60, I decided to work even harder. The acting challenge came in my earlier years, and again in 2014, when I was being directed by Usha Ganguli, for Manto's dramatisation of Shugandhi. I was thrilled that in her interview Meryl Streep says something to the effect that she approaches each role with a blank slate. I start with a blank slate as well! But because I am not Meryl, people start to doubt if I can make it at the end. In the last four or five days of rehearsal, I finally reach the high point of the character I am playing. Yes, as Streep suggests, I do work hard. But again the problem is that I end up working hard on so many projects at the same time that maybe at times I end up being "A jack of all trades", unlike her who seems to be "A queen of all she surveys!"
I love Meryl's sense of humour. It is amazing that she can laugh at the drop of a hat. When the interviewer asks her what she likes best about her role in the movie Julie and Julia, her answer is "to eat"! And she and the interviewer laugh and laugh until they almost roll over! Then in one of her award speeches, Streep jokes, "Sometimes I too think I am overrated". After the chuckles have subsided, she delivers her punch line "…but not today!" The nonchalant stance she takes is so natural and uncharacteristic of a star of her caliber. That is when I believe her when she says she has never imagined herself to be a star or thought in her wildest dreams that she would be one.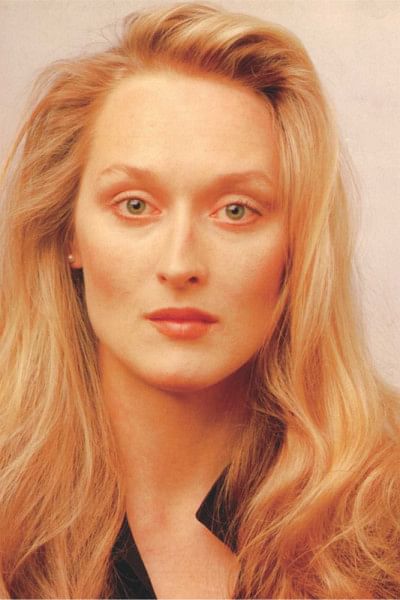 Streep goes on to elaborate that the actor's life is a Zen life: a life of constant change. As an actor, one lives the life of a character for a short period of time, which keeps changing from one project to the next. While acting, one passionately gets involved in an assignment. But when one comes out of the sets, and looks up at the sky, the balloon is no longer there. There are, in fact, no other balloons in the empty sky. So now the cereal bowl can be cleaned as soon as the cereal is eaten. Now there is all the time in the world to go about one's everyday routine. But in a Zen life, while acting, one has to embrace change as a constant. I must say that is a hard life. I mean not for Meryl maybe. Because I am sure she has thousands of offers, and all she needs to do is choose the role she loves best and transition in and out of various roles. But look at me, I come out of my assignment, and I have to confront the world of business, my two adult children and family and a billion other issues I need to look after. Unlike Meryl, I cannot boldly say to the applauding audience, "Okay, I love my kids and would love to give them the time they need from me, but acting is my priority which sustains me and gives me life." That is the beauty of acting. It gives you life! The adrenaline rush; the drive one feels while doing it!
And that, according to Streep, is the third rule for success for an actor—discovering oneself and finding the passion and drive that lies within. Meryl cites her experience in college in her commencement speech at Barnard, to explain her journey to find that drive. First, she went to Law school (which was co-ed). She says whenever she disagreed with the boys in school, she showed her difference of opinion by lowering her eyes. The boys got it. Even though she was not at one with them, they still liked her. In her speech at Barnard, she admitted that lowering her eyes was "acting."
Then she went on to talk about Vassar, one of the Seven Sister (Ivy League) colleges in the US. In Vassar, Meryl could be herself – goofy, vehement, slovenly, and still, they accepted her. She did not wash her hair for three weeks once, but it was okay. That's when she came outside herself and discovered "the self", and made some lifelong friends. So when one finds him/herself, one also finds the drive that lies within. Streep jokingly says in her speech - since there were no boys as a source of distraction, her brain woke up! I am glad she talked about this phase of her life. I believe one needs that space to discover oneself.
Though I (Sara) took the decision at an early age that I will stick to acting, particularly on stage, did I ever have time or space to discover who I was? No, I did not.
The skeptic might say, What space? What is that? There is no such thing in our culture! All these seem to be terms of the western culture, which we may have slowly begun to adopt only now! I believe it is important to find space to discover "the self" but as important is to have the opportunities coming.
Having empathy was fifth on Meryl's list of rules for success for an actor. She asks why women have these embarrassing "stifling choking wet obstruction" whenever we are faced with the miseries of a broken heart or when we feel the deprivation of humanity/ Why do some women have to hide their tears? Why is it that the venture capitalist, politicians, news commentators and fashion models have to suppress these emotions to do the upward climb in their career?
But actors have it different. We do not lose stature when our eyes well up with tears, for "Empathy is the engine that powers all the best in us ( actors)." We the actors wire ourselves to the one audience out there and then through her wire to the other sitting next to her, and thus empathy and tears bind us together as a community empathically grieving the deprivation that so evidently exists in the world order.
And as Meryl says, "That's when acting is like music, that's when acting, is like flying!"
Love you, Meryl Streep, with a flying kiss and a high five. 
Sara Zaker is theatre activist, media personality and Group Managing Director, Asiatic 360.