Shakib wants a good start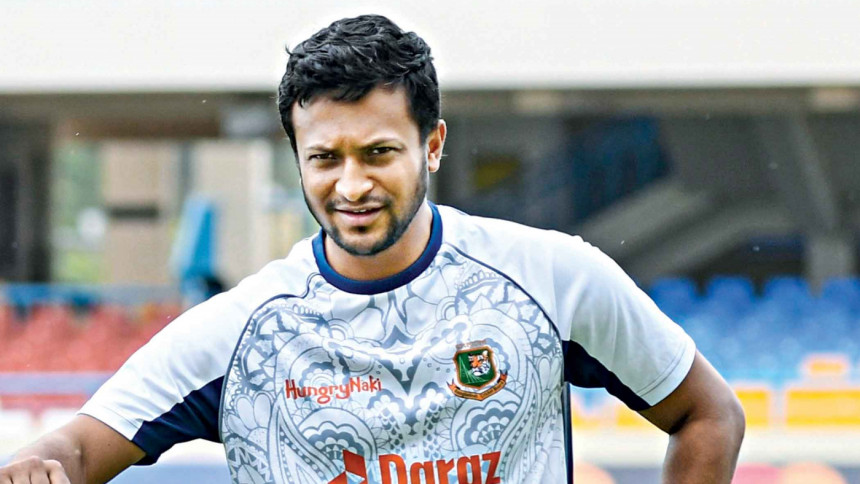 Bangladesh Test skipper Shakib Al Hasan reminded that it was neither pace nor spin which held particular sway on the Tigers' batters; rather it was difficult conditions which usually led to batting disasters.
Asked whether there was a defined weakness towards facing pace, Shakib said that any difficult conditions usually see Bangladesh faulter.
"If you look at the last three Tests, then you can say that (there is weakness against pace). If you see the two Tests before that, you will say its spin. So we always fail to stay in the wicket in difficult conditions," Shakib told reporters in the pre-match press conference yesterday ahead of the second Test against the West Indies.
Bangladesh were troubled by South Africa's spin attack in the recent two Tests there before succumbing to Sri Lanka's spin. For Shakib, it was an opportunity to overcome their batting troubles. "This is an opportunity and a challenge; let's see how we can overcome it."
Batsman Anamul Haque Bijoy and pacer Shoriful Islam were included in the squad for the second Tests with batting being major issue ahead of the St. Lucia Test. Asked on changes, Shakib said: "We have a few thoughts and we will sit down after the training session today. After this we will hold a meeting to let everyone know who is playing and who is not. This will remain within the team."
Although Kemar Roach had earlier said that the conditions at St. Lucia are good for fast bowlers, Shakib said his side will have to start well.
"We can focus on the first two hours and then go about our tasks according to match situation but the idea is to start well in the first two hours. The first day, it will be better for batting than at Antigua."