Shakib cites family emergency as reason for IPL unavailability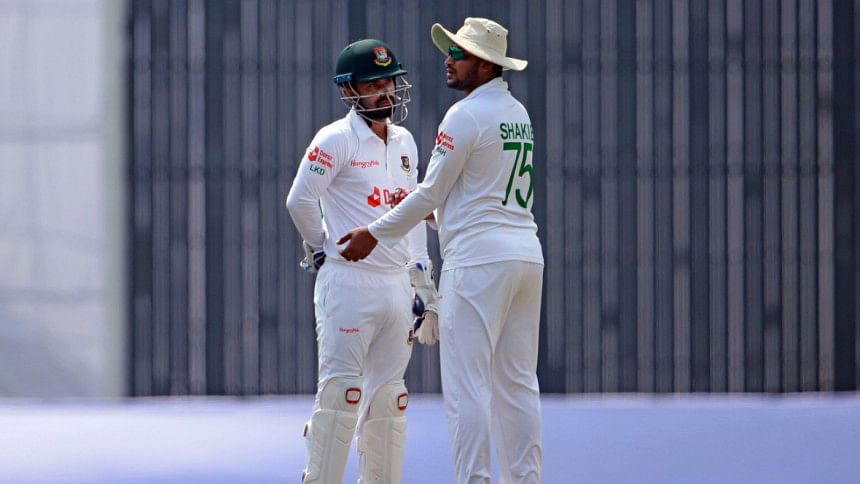 Bangladesh all-rounder Shakib Al Hasan had been in a different kind of mood during the one-off Test against Ireland which Bangladesh won by seven wickets. The all-rounder had been contracted by Kolkata Knight Riders to play this season's IPL but later made himself unavailable as the Bangladesh Cricket Board (BCB) did not allow him NOC to skip the upcoming away ODI series against Ireland in England.
At times he was reluctant to come to the attack with the ball and it appeared he may have a pebble in his shoes relating to not playing this season's IPL. The all-rounder however said that he was not disappointed by IPL exit as he also had a family emergency.
Asked if he was disappointed not to be playing the IPL, he said: "No. Obviously, it was a good opportunity since it's a World Cup year. But family emergency is family emergency."
Asked at the press conference if he had made himself unavailable on his own accord, Shakib cited 'family emergency' once more.
Previously, board president Nazmul Hassan had stated numerous times that the board was not going to allow players to feature in franchise leagues during international assignments. As Kolkata wanted someone who will be available for the whole series, Shakib's unavailability during the latter part of the franchise tournament was an issue for Kolkata.
The franchise spent $341,671 to buy Jason Roy to replace Shakib.
While Shakib has pulled out of the franchise tournament, Liton Das is expected to depart soon to feature for Kolkata.