Phelps wins final race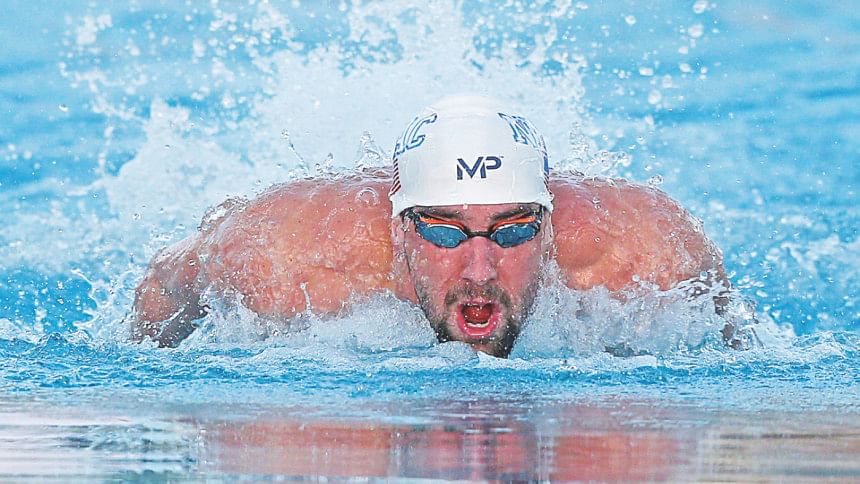 Michael Phelps gave the home fans one last thrill when he touched first in the 100 metres butterfly at the U.S. Olympic trials on Saturday in his final race in an American pool.
The world record holder and three-time Olympic champion in the event, Phelps would not be denied a winning sendoff as he charged to the wall to the roar of a capacity crowd in a time of exactly 51 seconds, just ahead of Tom Shields.
With his trials over, Phelps heads to Rio for what he says will be his fifth and final Games qualified in three events; the 100 and 200 butterfly and 200 individual medley, ready to add to his staggering record total of 22 Olympic medals.
Phelps began his final U.S. race from an unfamiliar spot, lining up in lane seven. But everything else was vintage Phelps as he powered into the lead over the final 50 metres.
When he hit the wall, the 31-year-old immediately turned and looked up at the clock, clenching his fist and punching the water underscoring how much the win meant.
As he climbed out of the pool the crowd stood and cheered Phelps, who raised both hands in the air, soaking up the moment.