Old king with new eyes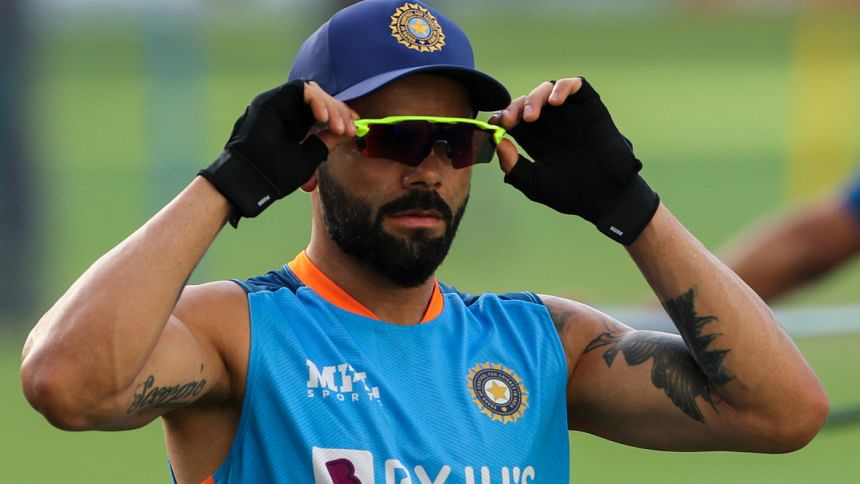 "He is back," one India fan exclaimed to this reporter during the innings break of the India-Pakistan game on Sunday. There had been lots of criticism about Virat Kohli's form in recent times, but his innings of 60 made it appear he was ready to resume normal services.
Yet, there was a difference this time after the Asian powerhouses began the Asia Cup. Is Virat Kohli answering his critics? Having come back from a break of over a month, there was something about Kohli that even surprised Indian journalists covering the event. They are used to the former India captain retorting sharply to questions posed by local media. Something must be off, one suggested.
Kohli had recently opened up on mental health struggles, saying that he had a realisation that he was faking intensity. "For the first time in 10 years, I didn't touch my bat for a month", he had said in a recent interview.
Allowing himself a break allowed things to come to the surface and his realisation was that the volume of cricket he had endured made it very easy to ignore things within himself. "I have tried to keep up to the demands and the expectations, not really felt my inner being completely, which this phase [away from the game] allowed me to do," he had added.
Thus, despite India's defeat to Pakistan, Kohli argued criticism was not something he was paying attention to. His new feeling was to find himself.
"I've never paid attention to these things [external criticism], to be honest. I've played for 14 years, that doesn't happen by chance. My job is to work hard on my game, something I'm always keen to do. That's something I'm going to continue to do," he said at the press conference after the Pakistan game.
His coach Rahul Dravid reiterated a day before the game that he was not bothered about how many runs Kohli would score. Kohli too felt he needed to find that excitement in his game.
The batter had recently been seen pumping fists and arguing with Jonny Bairstow during the tour of England. Whether being away from such confrontation is part of the new approach remains to be seen, but he was not paying heed to the expectations that hound him simply due to the surreal career he has had.
"People have their opinions and that's absolutely fine, that doesn't change my happiness as a person. I've taken some time away, put things in perspective. It's given me relaxation… this isn't the be-all-and-end-all of life, I need to enjoy the game. I can't put myself under so much pressure due to expectations that I am unable to express myself. That is not why I started playing this game," he said.
Throngs of Pakistani and Indian journalists surrounded Kohli to get a selfie, with the former India captain calm enough to oblige. Is this a new Kohli? You never know.
What we do know is that India have an important assignment today against Sri Lanka. The start of the Super Four stage has not quite gone according to plan. With Afghanistan to come after Sri Lanka, India will be hoping to clinch all their remaining games.
If Kohli needed a bit of excitement to get himself going, a final berth against archrivals Pakistan is still a possibility and could provide the fuel to light the fire heading into a World Cup.