Archery gets Ety a life of gold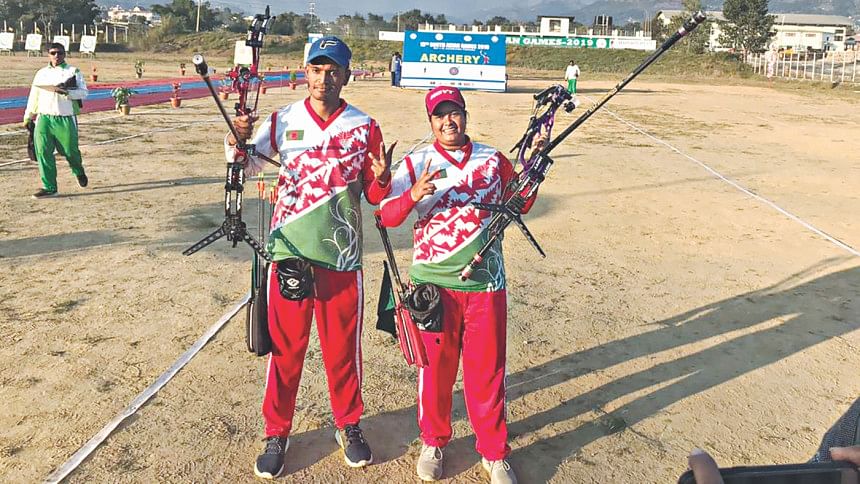 14-year-old Ety Khatun could have been doing household chores in a village in Chuwadanga had she not restrained her parents from arranging her marriage two years ago.
However, she did successfully restrain them and soon after found archery as an escape route. Yesterday, she was instead standing proudly on the top of the podium of the 13th South Asian Games in Pokhara proudly displaying the two gold medals she won from archery events.
It has been a fairytale transition for the youngster, whose parents wanted to marry her off at a very early age to 'get a burden off their shoulders'.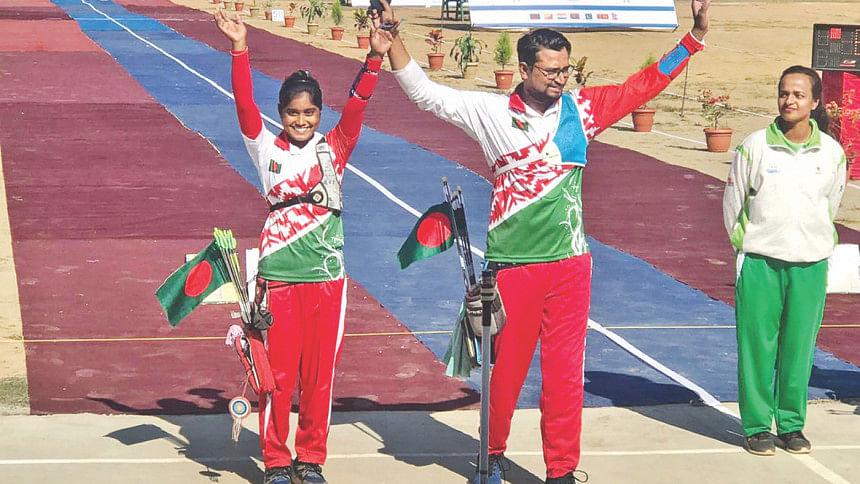 But her talent was instantly spotted by coaches when she turned up for the archery talent-hunt programme in her district in December, 2016. She continued to resist pressure from her parents, before finally convincing them of her worth with a bronze medal in her first appearance at the national archery meet in 2018.
Fast-tracked into the national team, Ety has been going from strength to strength and reached the pinnacle of her fledgling career by winning two gold medals, a day after she had stunned the favourite, Olympic qualifier Karma from Bhutan, with a straight 6-0 set-point victory.
Bangladesh Archery Federation general secretary Kazi Razibuddin Ahmed Chapal spoke highly of the talent of this youngster.
"She is a wonder," Chapal said. "Coaches can read from the stance of an archer and the way one holds the arrow whether he or she will be a great player. Our coach Martin Frederick was very excited when he first saw her."
The archer herself, though, was not willing to talk too much about her journey in archery and her feelings after the twin-gold haul because she was trying to stay focused for Monday's individual final.
"We knew we would do well but did not think we would win so many gold medals," Ety said. "I will answer the rest of your questions on Monday."