Watson predicts India to win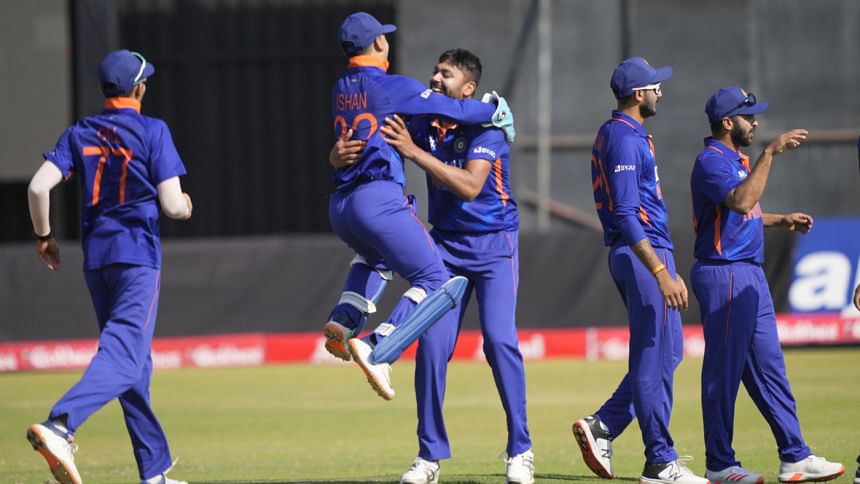 With the 2022 Asia Cup fast approaching, Shane Watson has made some big calls in the latest episode of The ICC Review, including making his pick for the overall winner, declaring why Virat Kohli is primed to return to form and pondering whether Pakistan can get one over India again.
The T20I tournament is set to begin on 27 August in the UAE, and there's plenty of intrigue surrounding it with the ICC Men's T20 World Cup in Australia just around the corner as well.
Who will win the Asia Cup 2022?
There are many strong contenders – India and Pakistan favoured most among them – but Watson picked India to win the tournament. 
India have won 19 of their 24 T20Is since the end of the ICC Men's T20 World Cup last year and have thrived with a new approach under captain Rohit Sharma and coach Rahul Dravid. 
"My predicted winner is India," Watson told Sanjana Ganesan on The ICC Review. "They're so strong and depending on what the conditions are, they adapt easily to conditions."
When quizzed on the biggest threat to India's success, Watson was quick to pick arch-rivals Pakistan and said the winner of the India-Pakistan clash – on 28 August – would go on to win the tournament.
"That first game is going to be very special to watch because Pakistan have full belief now that they can beat this Indian team," said Watson. "I think, really, whoever wins that game is going to go on and win the Asia Cup.
"[But] I've just got a feeling India [will win the tournament]. They've got so much firepower all the way through their batting order, so it's going to be hard to be able to contain them."
Can Pakistan pull one over India again?
Watson did not rule out Pakistan's chances, especially in their group stage clash against India, which will be their first encounter since the T20 World Cup 2021 when Pakistan secured their first victory against their old rivals in a World Cup.  
"I'm sitting on the fence a little bit!" Watson said with a laugh. "But I think Pakistan have a chance to win that game because of the confidence they'd have got out of winning for the first time in a long time against India.
"Their confidence is going to be flying high. India is hard to contain, especially their batting. But Pakistan, and as I've always known playing against them, when their confidence is high, they're nearly unstoppable. And their confidence is high now that they know they can beat India in a big tournament."
A lot of eyes at the Asia Cup will be on India star Virat Kohli. The ace batter has been struggling for form recently, and his appearance at the Asia Cup would be his first for India in over a month, the veteran having taken a break.
Watson mirrored Ricky Ponting's views when it came to Kohli, stating that the former India skipper is "way too good to not just get back into that groove again". And the month off, Watson said, made it more likely fans would see the best of Kohli again soon.
"You could just see that his energy was a bit sapped, even during the IPL. You could tell, no matter how much he tried – he was always up and about, but you could see the light was just out a tiny bit."
Kohli has only played 16 matches for India this year, with only four T20Is among them, the last of which came in July against England. But Watson feels that the month-long break would keep Kohli fresh for the Asia Cup.
"This month that he's had off cricket will make sure that that light's shining very bright going into this Asia Cup, knowing there's a T20 World Cup in Australia coming up as well.
"So when you're able to have a break, and because the Indian cricketers in particular play so much cricket, for Virat to be able to have some time off, especially a month, that's just going to regenerate everything he needs to be able to take stock of what happened, freshen up mentally and physically. 
"He's too good not to be able to find his groove. It'll only take him a couple of balls, get into the battle again, and away he goes."
Is an extended break always good?
Watson shed further light on the vagaries of rest and recovery, saying an extended break wasn't always the best way to go. However, in Kohli's case, he'd hit the sweet spot with a month away from the game.
"A break when you're playing so much helps a lot," he said. "When you've had a bit of time, and it's longer than a month, then your skills can start to just fall away a little bit. So you'll need a little bit of time to get your batting, your bowling exactly where you need to. 
"But a month is just about the right time where you can have a break, freshen up, and feel like you don't really lose your rhythm and skill too much. 
"I found that with any time off pushing past six weeks, it takes a bit of time to get in the groove again. But as an international cricketer when you're playing all year around, you've got to make most of your breaks because you do need to freshen up physically and mentally to be ready to go again and take on the challenges."