Fellowship of the fans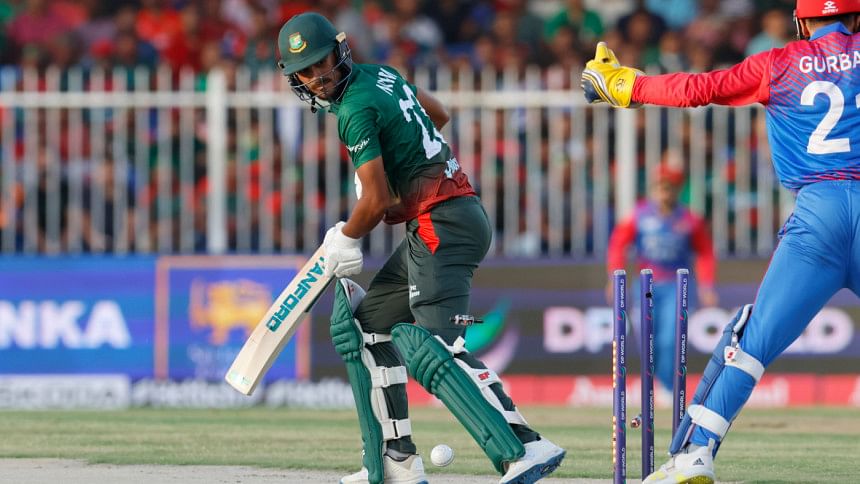 Bangladesh fans, draped in the red and green of Bangladesh, wanted their side to win and Afghan fans, some clad in the traditional Afghan Perahan turban wanted the same for their side, but a few spectators were cheering on both teams, completing the festive atmosphere despite sweltering heat as Bangladesh took the field for their first game in the 2022 Asia Cup.
And while the two teams were certainly not taking each other lightly, there was a certain camaraderie between the fans of the two sides.
Supporters on either side lined the streets adjacent to the Sharjah Cricket Stadium in Dubai and a few of the Afghans cheered in front of TV cameras. But upon realising that the media present featured Bangladesh-based outlets, a few said: "Good luck to Afghanistan, we can win. Good luck to Bangladesh too."
Most were rooting for Shakib Al Hasan to come up trumps, with a few naming Mustafizur Rahman or Mushfiqur Rahim as potential match-winners. One remarked that BCB president Nazmul Hassan Papon appeared to be consistently fighting with senior players. Even away from home, such sentiments grab a huge part of the Bangladeshi fans' attention in UAE, just as those back at home.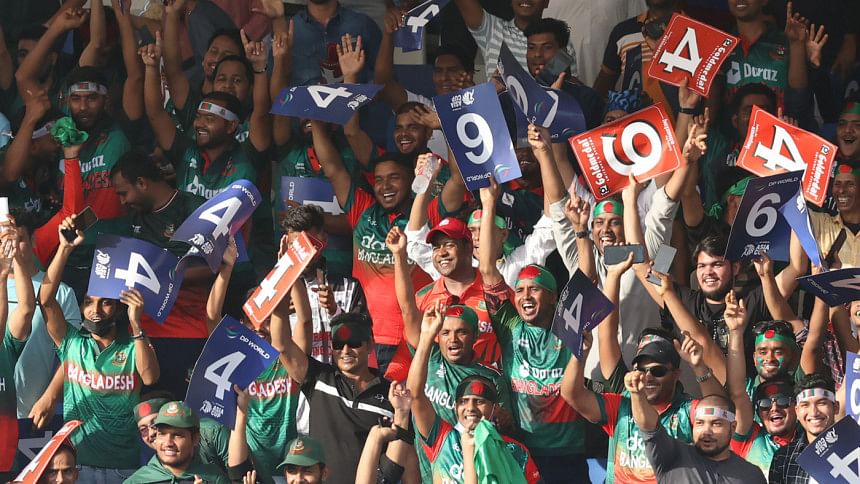 But as the game drew nearer, loud cheers of 'Bangladesh, Bangladesh' rung around as Tigers fans got warmed up.
Inside the stadium, there was an air of electricity players gathered for their warm-up routines.
The dimensions of the Sharjah Cricket Stadium are surprising for those who have been watching matches held in the famous stadium on TV. After all, the 60-65 metre dimension of the Sharjah ground looks much bigger on TV.
Interestingly, the press box area is out in the open, meaning a right-handed batter playing from the opposite end could potentially break a laptop or camera lens with a hit over mid-off. Shop owners nearby the stadiums say that a few Kookaburra balls have shattered glass over the years.
Shakib and Rashid Khan are the biggest stars for the sides and greeted each other while making their way back to the dressing room after toss.
Prior to that, Shakib had won the toss and opted to bat, but Afghanistan skipper Mohammed Nabi was not too certain it was a belter of a wicket.
"The pitch is fresh; the soil is fresh. Maybe the pitch is a little bit low today. Hopefully we can restrict them to a low total," he added.
Unfortunately for the Tigers' faithful, Nabi's words rang true, with Bangladesh losing five wickets inside the first 11 overs after adding only 50-odd runs.