Indian duo take lead
Chittagong Open tees off in Bhatiary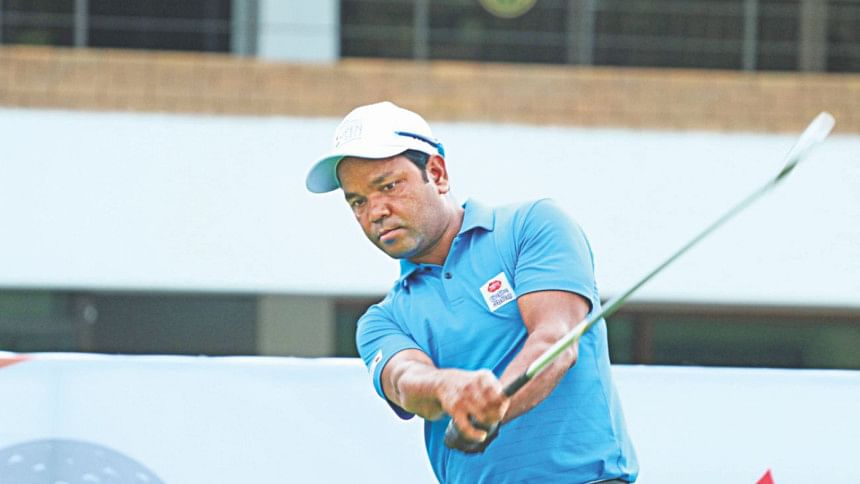 India's Samarth Dwivedi and Honey Baisoya shared the first round lead at the City Bank American Express Chittagong Open with Bangladesh's Siddikur Rahman one stroke behind. The two Indian youngsters fired four-under-pars (68) as Professional Golf Tour of India (PGTI) made its debut at the pristine Bhatiary Golf & Country Club in Chittagong.
Siddikur, the two-time Asian Tour winner and a five-time champion in the Indian circuit, was tied for third along with Sri Lanka's Anura Rohana and five Indian golfers at three-under-par (69).
Dwivedi, playing only his second season as a professional, exchanged six birdies for two bogeys while Honey traded four birdies against eight bogeys to take share the top spot.
"One needs to have confidence with the driver here since it's a tight course. The greens are smaller in size than usual and reading the lines will be tricky. Whoever putts the best will win here," Dwivedi said after the day's play.
Honey, the winner of the season's opening event in Noida and a three-time winner on the PGTI, said, "It's a good start considering we're all playing here for the first time. I'm now looking to carry forward the momentum that was built after my win earlier this year. The aim is to be consistent this season."
Local favourite Siddikur produced four birdies and a bogey. Mohammad Ripon was the next best Bangladeshi golfer in tied 10th with a score of 70. His round featured an eagle-two on the 10th, three birdies and three bogeys.
Mohammad Nazim played one-under-par (71) while Shakhawat Hossain Sohel settled for an even-par round. Jamal Hossain Mollah fired a 77 to be tied 65th.