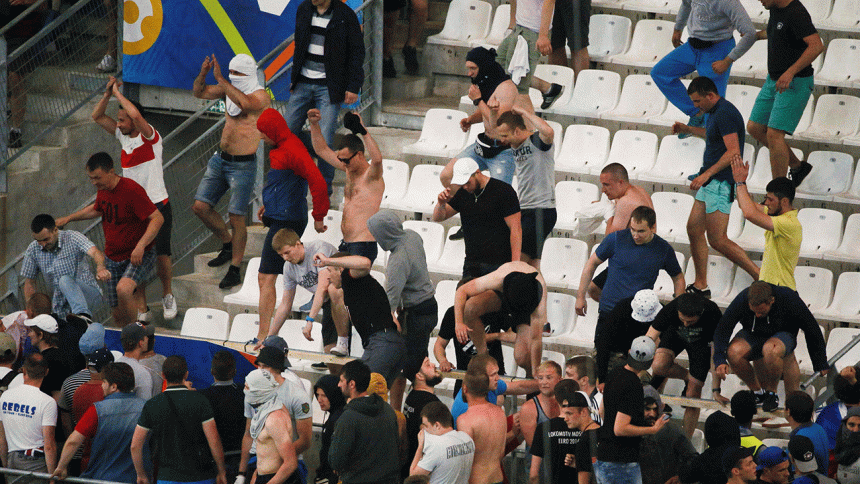 Twenty Russians including a far-right agitator were to be thrown out of France on Thursday as the city of Lens went into lockdown ahead of England's next Euro 2016 match.
Amid diplomatic tensions over the case, three Russian supporters will also be tried in Marseille, the first from their country to face justic for their role in violence around the England-Russia match in the city on Saturday.
French police swooped on a group of 43 Russian fans in southern France on Tuesday and carried out identity checks as part of the investigation into the football violence.
Far-right figure Alexander Shprygin, who heads a Russian football supporters' association, is among the 20 fans from the detained group who will be expelled from France.
"He is among the group," an investigation source told AFP, while the Russian supporters' association that Shprygin heads also confirmed he was to be expelled.