'We showed how not to bat'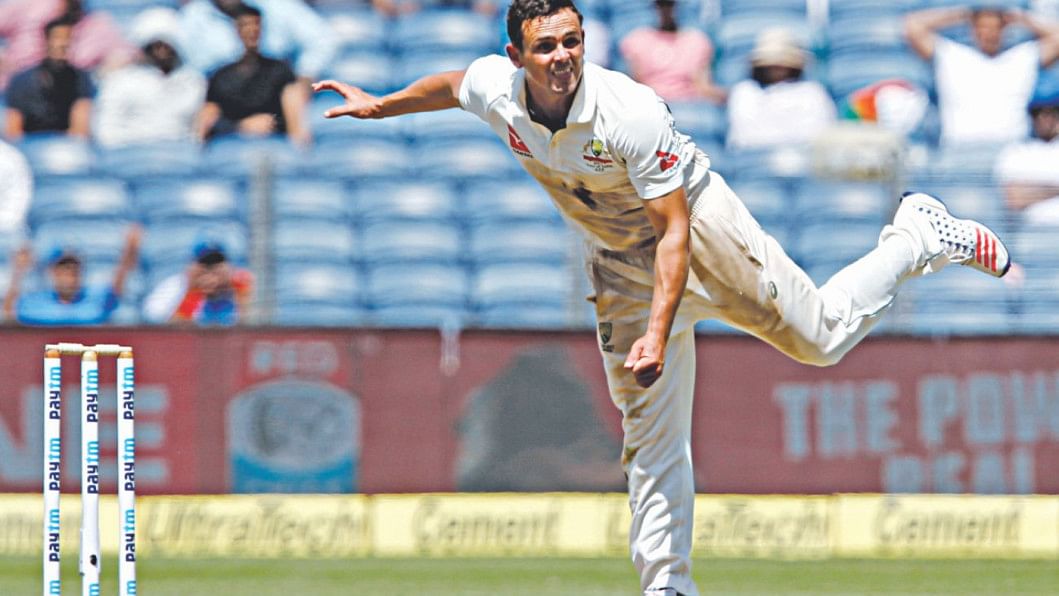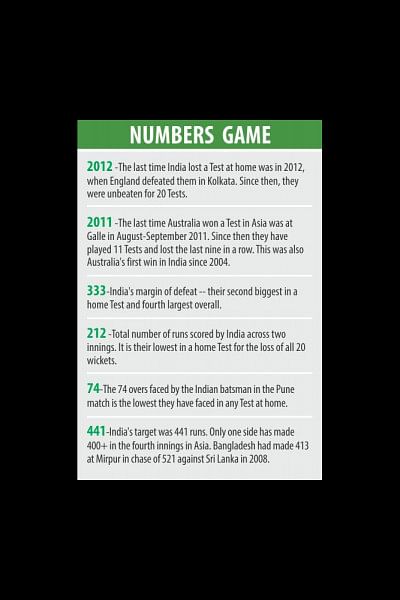 And the coach of India says Steve O'Keefe is "Steady". Well done Steady O'Keefe... keep it up.

Mitchell Johnson
India captain Virat Kohli was in a sombre mood after suffering his first Test defeat on home soil, and put the blame on the batsmen for their 333-run defeat. 
"The batting let us down in both the innings. Our application was not good. There were no partnerships worth mentioning, it's an area which fills us with pride. The batsmen need to pull their socks up. The batting was not up to standards, it showed how we shouldn't bat, that's all I will say," Kohli was quoted as saying by PTI.
Kohli said his own dismissal in the second innings -- shouldering arms to a straight ball from spinner O'Keefe – was an error in judgement.
"I left the ball too early. I should have waited for a little more. It was my fault."
The Indian captain also rued the dropped catches that allowed counterpart Steven Smith to score a hundred.
"If you drop five catches off one batsman, if you lose seven wickets for 11 runs, you certainly don't deserve to win. I am sure you would not have asked me this question had we won. Our mindset does not change with the results," he said.
He however added that it was the wake-up call that the team needed.
"The last time we had a performance like this we had an outstanding run from Galle [where they lost to Sri Lanka in August 2015]. I would say that we needed something like this for a reality check and understand what we need to work on and not take anything for granted."