'We haven't played good cricket so far'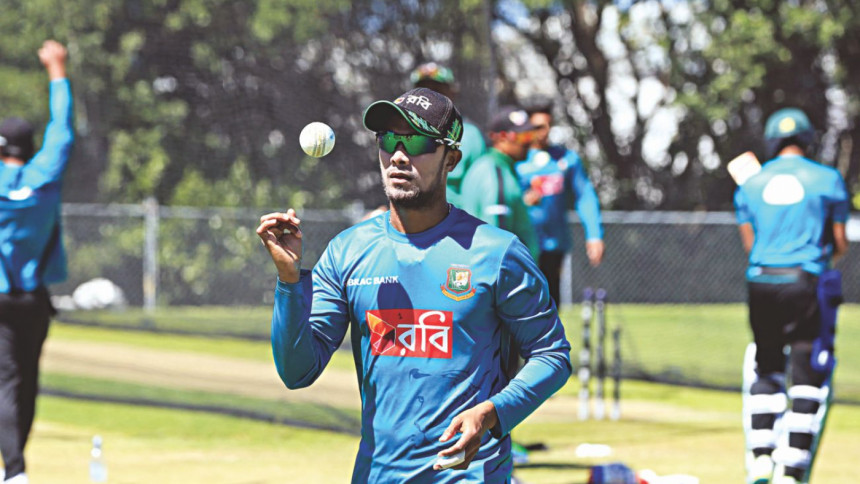 Sabbir Rahman is not only the most attacking batsman in the Tigers' ranks; he is also the fittest player. Watching him fielding at the Bay Oval yesterday, one can easily identify him from the rest of the lot. He took five to six catches in the deep quite easily, attacked the ball and threw it right up to the waiting hands. He also had a gym session and was the last man to take his lunch.
This is something he has been religiously following ever since he made his way into the national team and his athleticism is as good as Shakib Al Hasan's and Soumya Sarker's.
A key component in the Bangladesh batting line-up, the right-hander from Rajshahi is also assertive when he talks.
"We have come here to play good cricket. We have misjudged two catches in the last game. Certainly we have not played good cricket so far. But that doesn't mean we are not capable of playing good cricket. We are very focused on our next two games here.  We are having individual performances but we are not acting as a unit. If we can do that we still have a chance in the series," said Sabbir while talking to reporters ahead of Bangladesh's second T20I at the Bay Oval today.
"The wickets have been very good so far. In our previous four games at different venues we have got good batting wickets and hopefully it will be the same here. The ground may be a bit bigger here but that does not mean we can't hit them out. On such grounds our focus should be to run for twos, playing in the gaps," he added.
Sabbir has got starts in almost all the four previous games but failed to make it big. He was out to a full toss in the last game at Napier. When asked if that had anything to do with a lapse of concentration he said: "In the last game I was out to a full-toss ball. I did not expect it; it was a mistake and I should not have played it that way. I'm getting starts but yet to finish it. But I'm working very hard." 
He also admitted that the fielding has so far net been good and dismissed the notion that Soumya and Imrul Kayes dropped two catches in the first T20I at the Mclean Park on Tuesday.
"The catches were not dropped. It was misjudgment. We have not fielded well so far. We are working very hard to improve that because to win a game in the shorter version we will have to do well in every aspect. T20 is not just for batting. It's batting, bowling and fielding. We have taken them to 18 overs after scoring 140 only because we bowled very well. We will try to play well in all three disciplines and we are very focused on doing well in our next two games," said Sabbir.