We are all mentally prepared: Tamim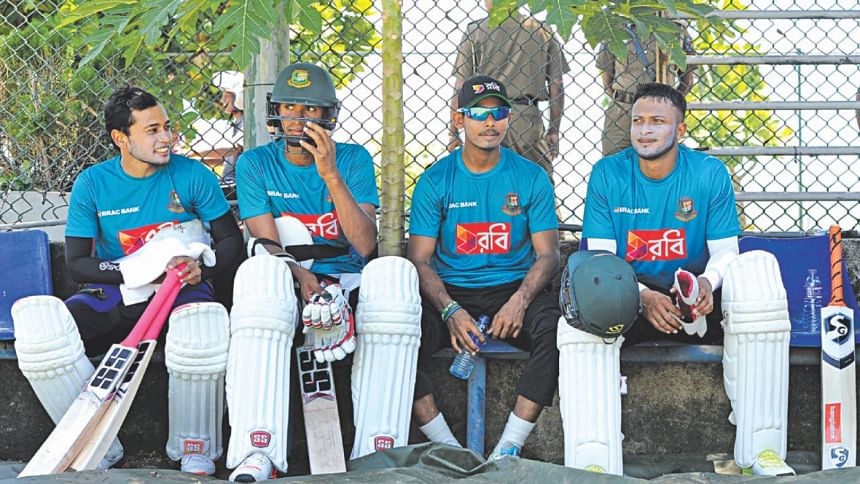 Bangladesh opener Tamim Iqbal has said that the visitors are confident of putting an end to their poor form away from home in the upcoming Test series against Sri Lanka.
Brimming with confidence after scoring a century in the warm-up game, the left-handed opener believes that if the visitors can play to best of their ability, they could cause surprises.
"We all know one thing, this is a very important series for us. And we feel that this is a series which we should be able to win. If we can play to the best of our ability, we will have a good opportunity. There is no doubt that they [Sri Lanka] are a very good young side. But if we play our best, we can do well," Tamim told a small group of Bangladeshi reporters who reached Sri Lanka for the series yesterday.
Bangladesh's coaching staff, which is dominated by Sri Lankans, have helped the boys prepare hard and it's an aspect that has concerned the opposing captain Rangana Herath as well. From head coach Chandika Hathurusingha to batting coach Thilan Samaraweera, there must have been a number of ideas exchanged between the players and the coaches. And so, Tamim hopes that the Tigers can use this advantage.
"If you have someone in your team who has worked with Sri Lanka or has grown up in Sri Lanka, his information will definitely be useful. However, how much we can utilise that depends upon us. Everyone in the world can give you information. How you apply that on the field is the biggest matter," Tamim explained.
"The thing that my team and I will focus on is the process. We have to face the first ball and then think about the next 20 and then the next 30 and progress steadily. Instead of thinking of something big, we need to keep the process right.
"Just because I scored a century in the warm-up game, does not mean that I will do very well in the Galle Test. I need to keep my process right. If that's right, everything else will go well," said Tamim.
"The boys are steadily getting ready. The way we are training, everyone will adjust to the conditions before the start of the Test on March 7. Everyone's very serious and I am sure that we are all mentally ready for this series," the Test vice-captain added.