Ambitions limited as Online Chess Olympiad approaches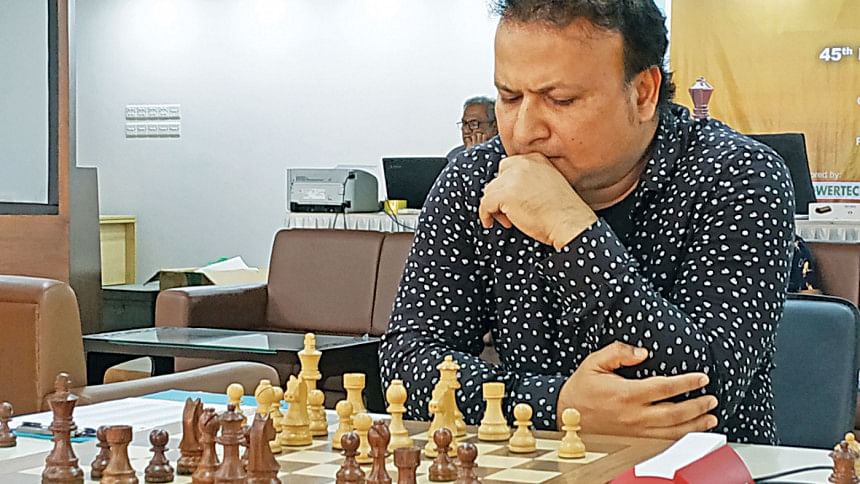 Grand Master Niaz Murshed believes studying up on openings is more important than practising online in rapid chess, even though there is very little possibility for Bangladesh to qualify for the top division of FIDE Online Chess Olympiad scheduled to take place from July 25 to August 30.
"It is not that you can produce good results by practising online as there are some matters to consider before playing chess online. Opening is very important in rapid chess. I will study openings over the next two weeks because I made a mistake in the opening moves of a game during Senior Asian Online Chess while trying to play hurriedly," said the subcontinent's first GM, who is all set to take part in the Online Chess Olympiad along with GM Reefat Bin Sattar, WIM Rani Hamid, WIM Sultana Sharmin Shirin, IM Fahad Rahman and WCM Ahmed Walijah while six others players are in reserve. 
"If I study such mistakes this time around, I can easily avoid them. Besides, if you want to save time, you need to review theory more than spending time on the board. You also have to study the opponents you are going to face. I have to face players with ratings ranging from 2500 to 2600, so what use will a few days' practice be? You have to prepare differently to put pressure on them," Niaz added.
Bangladesh is one of 35 teams to gain direct qualification to the second division, which contains 50 teams. The top 15 teams from the second division will qualify for the top division.
Although the Chess Olympiad is played in separate men's and women's divisions with four players playing each round, the Online Chess Olympiad will see a different format with six boards -- two players each from men's and women's section and two U-20 players, one male and one female.
"With the new combination of boards, I think the results may be a bit poorer because we could not develop overall significantly and the development of women's chess is also less. In that respect, the women are still inexperienced, so they will fall behind. If Rani Apa can spring surprises at her age along with Shirin and Eva, then we can expect something good but the fact is that they are less familiar with online chess. The two junior players are also inexperienced," Niaz said.
"It will be a bit of a miracle if we qualify for the top division. If we want to qualify, we have to perform outstandingly against the top four to five teams, who are stronger than us and it is all but impossible to fight against them in all sections as we lag far behind. Our target should be to offer a good fight against those top teams and beat the weaker sides. And it will be satisfactory if all players can perform well," said Niaz, who recently faced the problem in internet connect that forced him to leave Senior Asian Online Chess unexpectedly.
Bangladesh Chess Federation is mulling bringing all players under one roof in a bid to provide better internet facilities but the rules of competition are still not clear about whether FIDE allows to do so or play all players in separation room.