From paddy fields to national team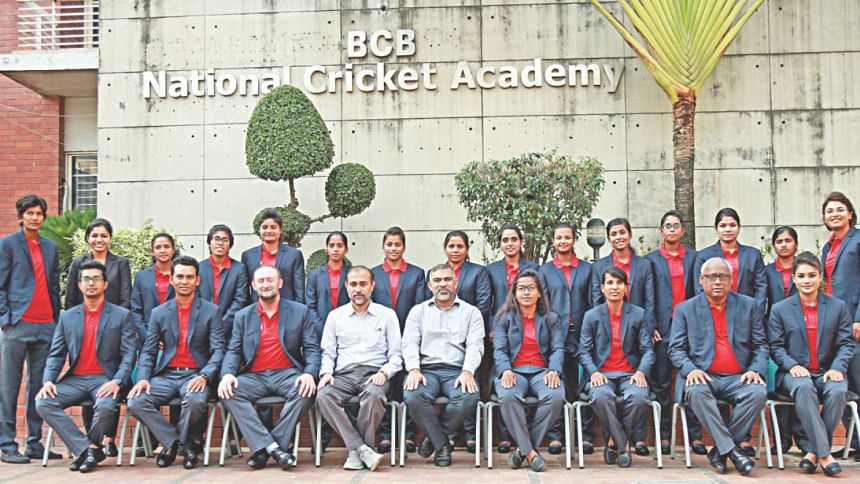 Twelve years ago a girl from the Kamalapur village in Magura used to watch Khaled Mashud's wicketkeeping on her neighbours' television after helping her father in the paddy field.
Bangladesh women's national team second-choice wicketkeeper Shamima Sultana's journey from cultivating those fields to boarding a flight for South Africa yesterday night to take part in an international series is nothing but the story of a woman who has overcome every struggle and obstacle in her life.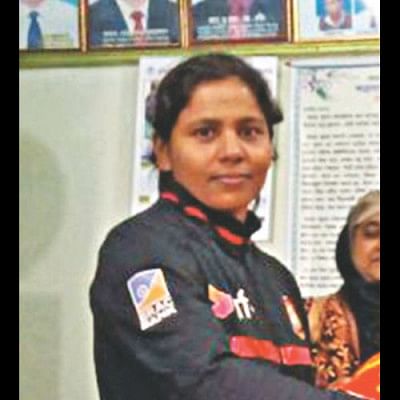 Well before she began playing for the national team in 2010, Shamima -- the second daughter among four sisters and an elder brother in the family -- had always desired to help her father and contribute to her family much like a son is expected to.
Her life had never been easy, but for Shamima cricket was always the source of happiness for her family and despite their immense financial crisis, her family's support never waned.
"We did not have our own land to cultivate rice on, so we used to grow crops on others' land and we had to give half of the crops to them and keep the other half for ourselves. I always wanted to help my father in any way possible so I started to go out to the fields and learned how to nurture crops," the right-hander, who idolises Australia's Adam Gilchrist, told The Daily Star yesterday.
"At the same time my father always encouraged us to study and also play various sports. There was a time when my father bought less food so he could buy books for us as he wanted us to be educated."
Time went by and the hard-hitting wicketkeeper, who had completed her HSC, took the next step when she was admitted to the Rajendra College in Faridpur, where she was looking for one big opportunity to play cricket, this time with a proper ball.
"I used to play cricket and football with boys and I always wanted to play cricket but did not know where to go and play. There was a stadium just beside our college in Faridpur and in 2008 I played a game with a cricket ball for Dhaka Division in the National Cricket League. They needed a player after someone got injured and I was selected among 80 cricketers. I played all five games and afterwards I realised that if I could play this game well then I would be able to earn money," continued the 30-year-old.
Eventually Shamima made it to the national team, where she was selected for a tour of India in 2010 before going on to play in the ICC Women's World Cup Qualifiers the next year.
However, her smooth life was derailed by a ligament injury in 2014, a period she describes as one of the toughest in her career.
"I faced a lot of problems after my surgery as I did not have enough money to survive in Dhaka. But then I thought that if I could overcome so many hurdles in my life, this is nothing difficult for me and eventually I regained fitness and returned to the national team," Shamima said, the confidence still in her eyes.
Although she had endured financial hardships from a very early age, Shamima's vision was not constricted to earning money. She also wanted to become an educated person and she has worked towards that goal and completed her post-graduation.
With her financial help, Shamima's father has already retired from farming but already there is a new challenge for her family.
"I need money badly as my brother wants to expand his recently-established dairy farm [to which Shamima contributed significantly]. We did manage to start with two cows. One cow gives 10 litres of milk every day and the other one will give birth soon," she added.
Of all the examples and anecdotes, one perhaps is the best representation of Shamima's character and unbending will.
"I remember playing a T20 game in Lalmonirhat where I got hit on the face while playing a sweep shot. I was taken to the hospital immediately and given seven stitches. But I returned again and kept wickets. At one point I realised that I was bleeding and after the game I went to the hospital and heard that one of my stitches had been removed," Shamima said with a smile before adding that nothing could stop her in life.