'Have found my own way of living'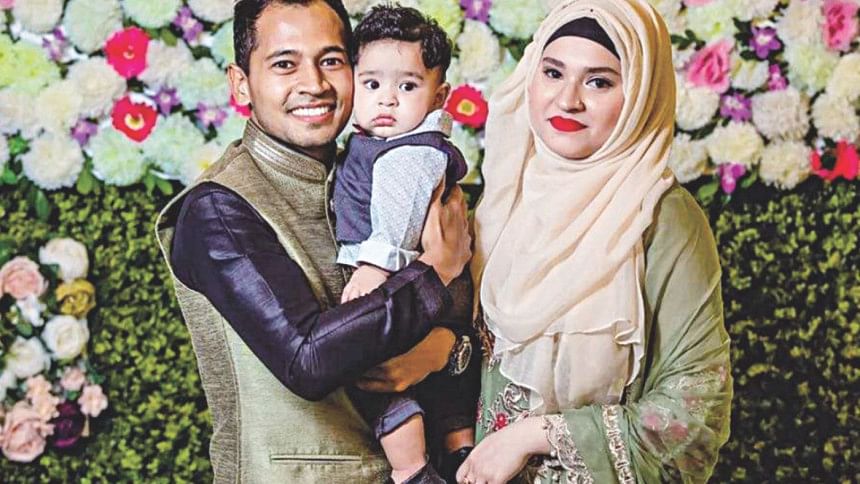 Sixteen years ago, during a game between Bangladesh Under-15 and the Cricket Association of Bengal at BKSP, a young boy went straight to the washroom after he got out, locked himself in and cried his heart out for at least 30 minutes. That young boy, disappointed at not being able to take his side across the line, was Mushfiqur Rahim. Such heightened emotions and the strict adherence to discipline it demanded have been features of Mushfiqur's personality over the past decade as he became one of Bangladesh's most reliable cricketers. Known as an introvert, there have been a few misconceptions about Mushfiqur. During an exclusive interview, The Daily Star's Mazhar Uddin tried to uncover more about Mushfiqur the person.
The Daily Star (TDS): You seem to have changed over the past few years and are more relaxed.
Mushfiqur Rahim (MR): To be honest, since my wife came into my life I am able to control my emotions and even if I am not able to play well, I get over it. Also, I am more relaxed after becoming a father. I spend quality time with my family. She inspires me in various ways as she has seen me very closely. She always said that "if you work hard and honestly, the Almighty will surely give you the results. Maybe you won't get it now but surely Allah will gift you in the near future".
TDS: In which areas do you think you have changed?
MR: Previously, when I did not score I tended to stay alone and did not want to interact with anyone. But since getting married I always try to spend that time with family. After performing the Umrah I realised that a person does not have very long to live. So as long as I am alive I always think that whatever Allah has given me, Alhamdulillah I am happy. When you think of your next life it helps you think how to become a good person, which has helped me overcome my previous mindset.
TDS: What annoyed Mushfiqur in the past?
MR: Obviously it felt bad when I was unable to play well but nothing annoyed me. There were some questions against me in the past -- there was talk that I backed [Mahmudullah] Riyad bhai when I was the captain to get him into the team, which is absurd. No one can do that when you are playing for your country. I always try to be honest with myself. Yes, I expressed my belief in some players during their bad patches. There was even a period when people wanted to drop Tamim Iqbal. I said that we are not going to get a player like Tamim in decades and he too will admit what I did for him. You won't have alternatives for players like Tamim or Riyad bhai. As a captain I did my part and it's because of their hard work that they were able to make a comeback. But hearing that I backed Riyad bhai because he is my relative really hurt me. Nowadays I don't think or listen to such things as I have found my own way of living.
TDS: As a family man how do you prepare yourself before an international series?
MR: Obviously it's a different challenge as during my early days I only used to play and study. But when I started playing for the national team I had a responsibility to do something for my country. Whatever I am today is because of my discipline both on and off the field. I also have a few more responsibilities now that I am a father and a husband. But it's important to keep your personal and professional lives separate. I am a huge believer in preparation, be it with my game or my studies. Just before coming to Chattogram for the series I went to my university with permission from the coach [Steve Rhodes] for my MPhil classes on November 18 and returned again. So this is also a part of your preparations and if you mentally feel prepared, then you are truly prepared.