The Road to China
The State Administration of Press, Publication, Radio, Film and Television of the People's Republic of China (SAPPRFT) invited participants from ten selected Silk Road countries to attend a conference on how to improve media communication between the respective countries. Rafi Hossain, Editor of Star Showbiz, was one of the invitees. He narrates his experience that he accumulated on the very productive and wholesome trip.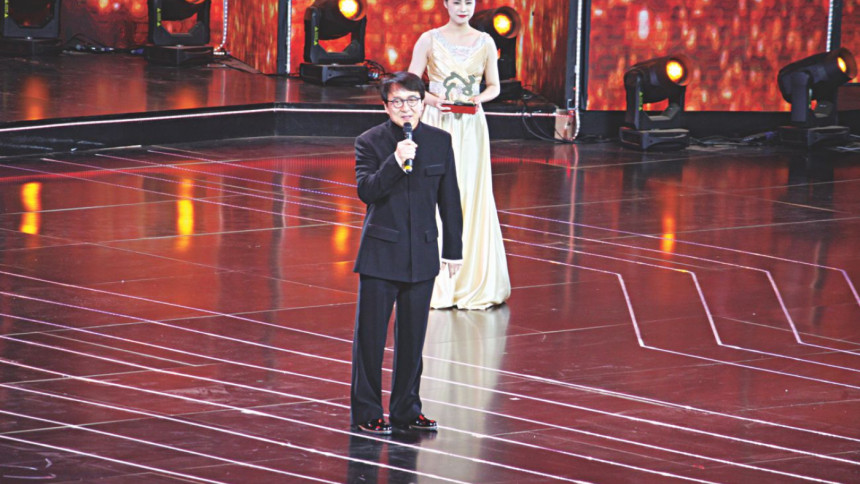 Before coming to this conference, I knew very little about what was to be expected and only got to know about it properly after being invited. I consider myself an enthusiastic globetrotter so couldn't pass up this fantastic opportunity. However, there was still much confusion regarding the details. At first, the Chinese Embassy in Bangladesh told us nothing about it so we were naturally very dubious about the prospect. The constant reassurance of Mr. Zha Mingwei, Cultural Attaché, Chinese Embassy in Bangladesh, was what made us stay for the ride, and truly, it was worth it in the end. Once we reached the airport we had the pleasure to be acquainted with Ms. Shahin Ara Begum, Deputy Secretary of the Ministry of Information, Bangladesh, Abu Zafor Ahmed from DFP and Kishore Ranjan Mallick from Bangladesh Betar; all of whom were also headed towards the same destination. With us were also Afsana Karim Mimi and Tanveer Hossain.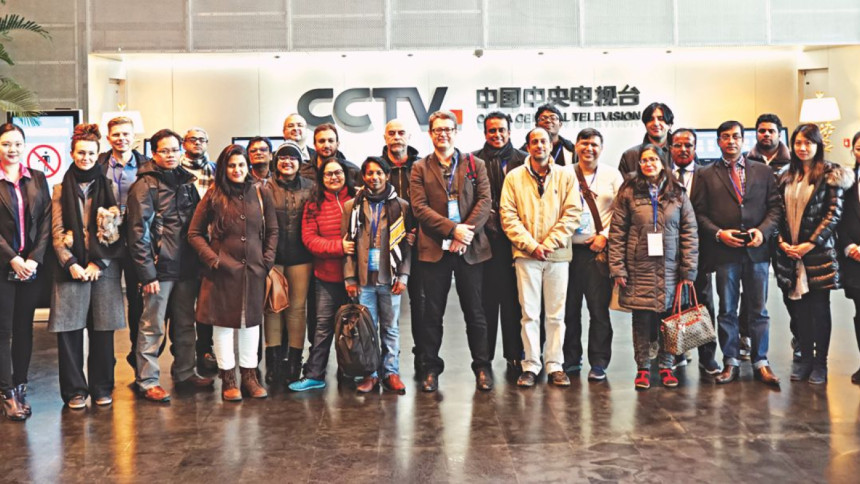 In the first day of the workshop, we got to know that we were invited from ten countries, from a selection of 24 participants. We were still quite clueless, and only with the help of a schedule list handed to us, we gradually learned along the way. The schedule was jam-packed with programs and events and it was a lot to take in at first, but attending the workshop was an experience I found particularly fruitful.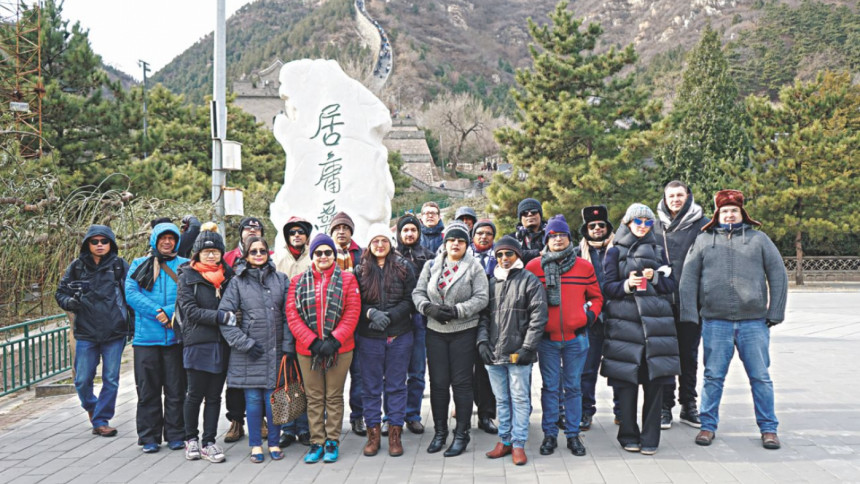 There was no lack of hospitality from the organizers' part. We were taken to various places, with notable mentions being the film city in Beijing, the film museum, Fujian Broadcasting & TV Network Group and the station of the TV channel CCTV. There we were told about their TV contents, how they make shows, and as well as other various information on how the media platform performs in China. They even wanted us to contribute ideas and link us with Chinese directors and producers. They seemed very keen to host joint ventures, and their interest in collaborating with us opened the path for new opportunities. For Bangladesh, it was the beginning of the Road to China.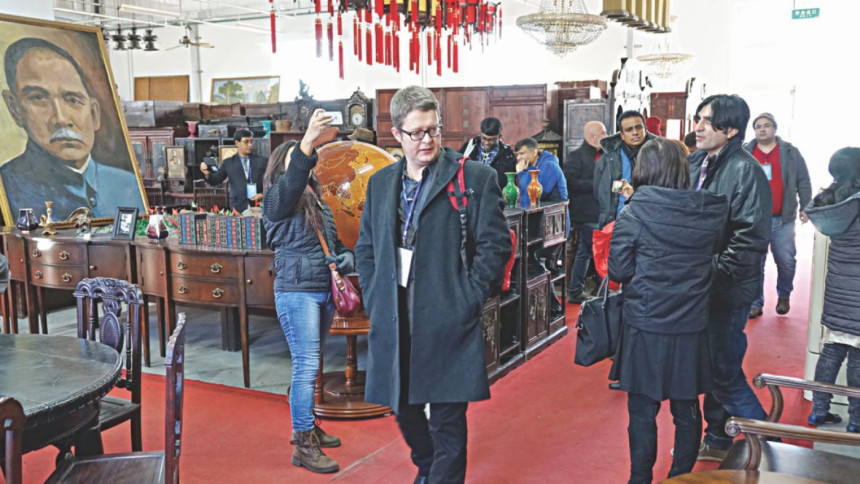 Over the years, China has become technically very sound, with their work prominent in international films. Currently, their economy is at an all-time high, ranking second highest in the world. Thus, having the representatives of such an established country expressing their sincere interest to collaborate with us was something none of us had expected. Needless to say, we took them up on their offer and now, we are looking forward to successful joint venture projects.
A joint venture of any kind would be beneficial for both China and any Silk Road countries, especially Bangladesh. In the context of Bangladesh, a joint venture could be held where dubbed programs could be exclusively featured, with films and documentaries produced jointly. China is a land of immense cultural multitude, filled to the brim with amazing art, diverse people, delicious food, a  fascinating culture and of course, a very rich history. Bangladesh, being open to culture of all variety, would more than appreciate collaborative opportunities with China, especially in cultural and media sectors.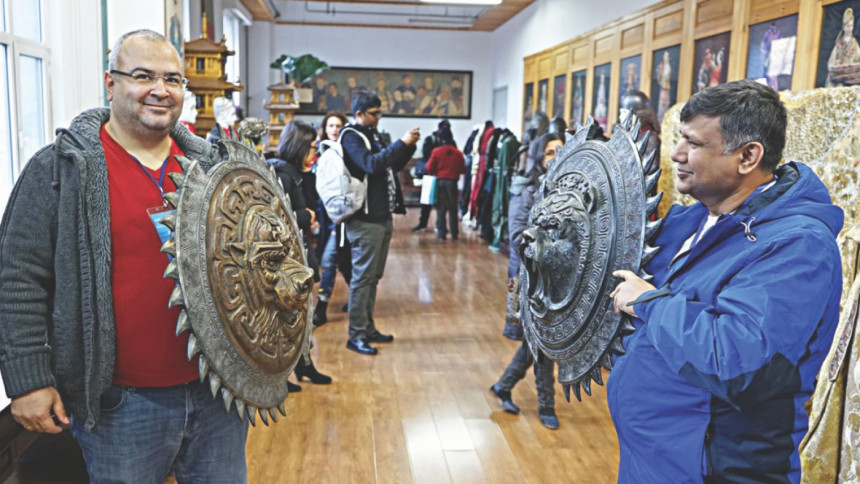 I personally deem this joint venture initiative quite beneficial and I wholeheartedly appreciate the idea of it. They are keen on opening their doors and this initiative will not only benefit themselves but other countries too. This will also motivate both countries to showcase their potential in international platforms, which will mean better economy in the future. This visit to China has greatly increased my interest in this country, and I think friendship between China and Bangladesh, or other Silk Road countries, will help everyone in the long run.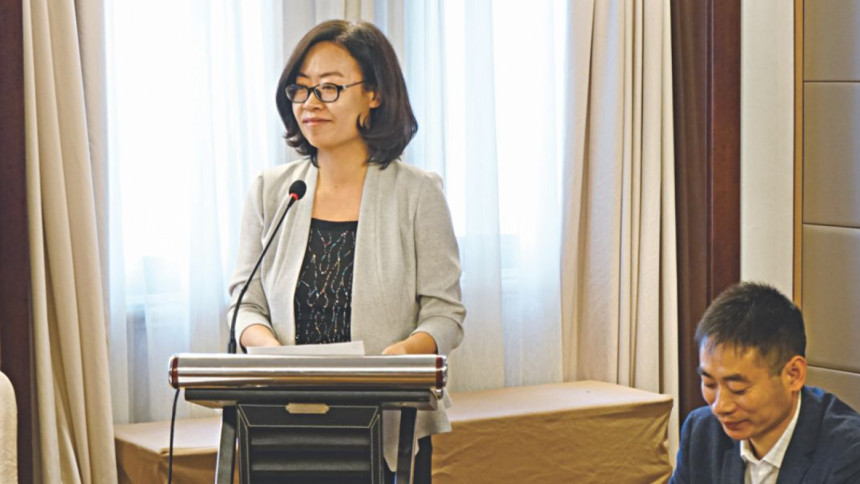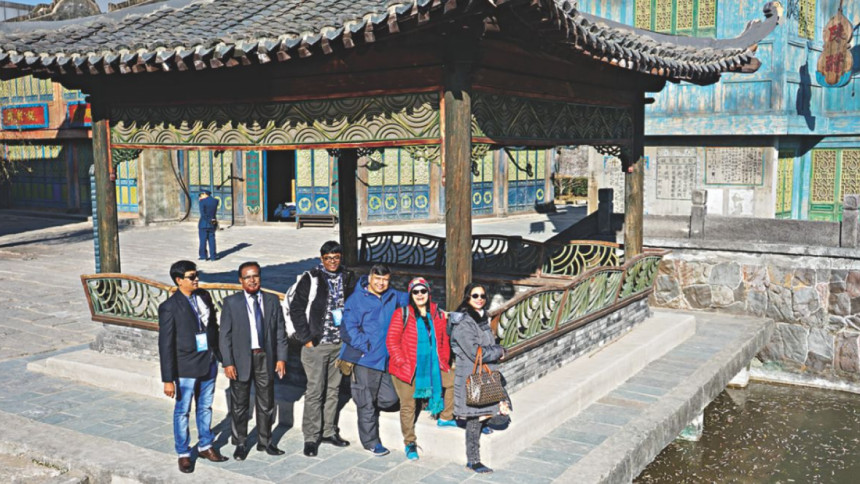 Participants
Murat Yavuz- Turkey

Afsana Karim Mimi- Bangladesh

Abu Zafor Ahmed- Bangladesh

Kishore Ranjan Mallick- Bangladesh

Shahin Ara Begum- Bangladesh

Rafi Hossain- Bangladesh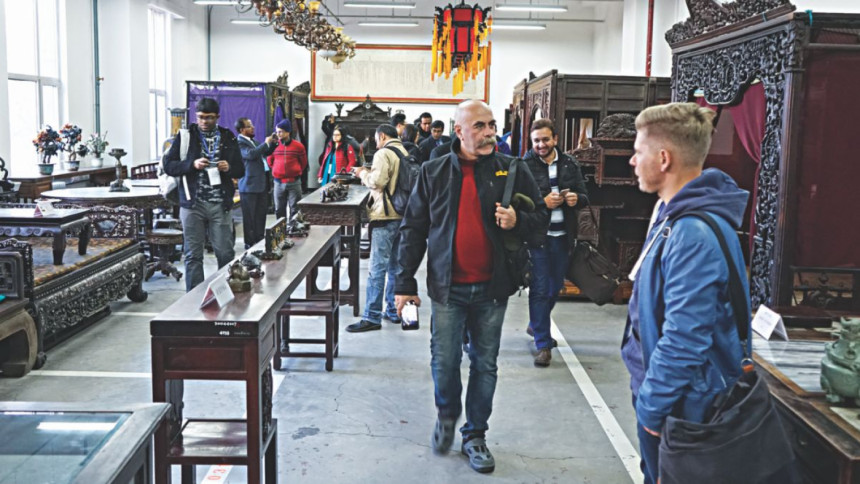 Pinaki Sarkar
- India
Arun Sukumar
- India
Ritajaya Banerjee
- India
Neelanjana Borthakur
- India
Ade Sutrisna Pepe
- Indonesia
Mohamed Munthasir
- Maldives
Tarkesswwar Gooljar
- Mauritius 
Mohammad Ashraf
- Pakistan
Mohammed Idrees H Alkhawajah
- Saudi Arabia


Hettiarachchige Subash Ravi Jayawardana- Sri Lanka

Wimal Sirikumara Ketipe Arachchi

Umut Ozcorlu- Turkey

Ezel Akay- Turkey

Egor Borschevsky- Ukraine

Iryna Kostiuk- Ukraine

Special Thanks to Liu Ying (Ivy)- Vice President , SAPPRFT

Shang Quifen (Sherry)- International Project Manager

Jiang Zhi Xing (Franco) – International Project Manager