What's next for Shakib Khan?
Shakib Khan is someone who needs no prior introduction. Claimed by fans and critics alike as "The King of Dhaliwood", he is the quintessential superstar when it comes to the Bangladeshi film industry. Earning nationwide fame through films such as 'Number One Shakib Khan (2010)', 'Hero: The Superstar (2014)', 'Shikari (2016)', 'Nabab (2017)' and many more, his award-winning acting is admired by everyone. However, ever since he had sent a divorce letter to Apu Biswas back at November 22 last year, fans have been in constant anticipation on what Shakib Khan himself has to say about the matter. Before their divorce is finalized at the upcoming March 12, catch this exclusive 3-page cover story featuring the once beloved couple: Shakib Khan and Apu Biswas!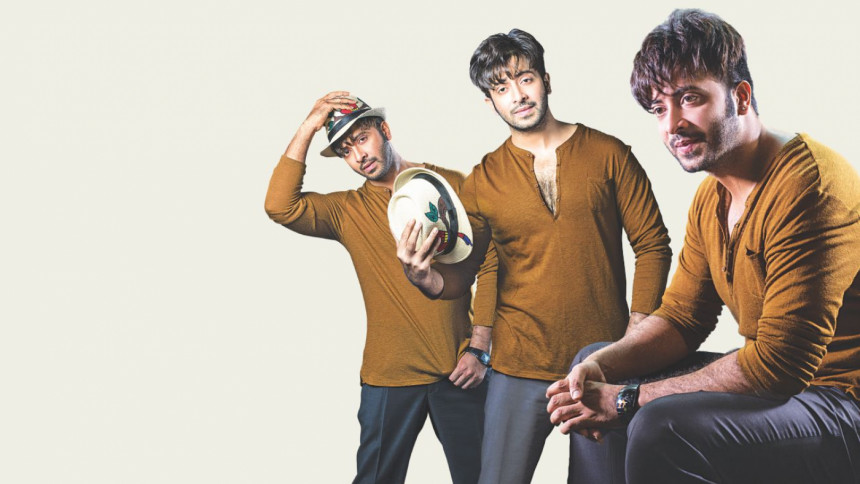 You have started working again right after coming from Australia. That must have been hectic.
I have been really busy with scheduling lately, not everything falls under my control to be honest. I know an artist should not work incessantly like this; continuous work fails to bring out the best out of anyone. I should have taken a break after coming from Australia, for a few days at least. But as you see, there are some shootings that I need to get done with. Sometimes we have to sacrifice certain things to get a better output!
Don't you think continuous shooting somewhat decreases the quality of a movie?
I have always tried maintaining my standard. I prefer quality over quantity. That is why I have decided to act in films which will create an identity for me. I want my films to bring national or international recognition; these recognitions highly incentivize to work harder each time. Since Bangladeshi film industry has already paved its way to international red carpets, our producers and directors should focus on quality work now. The thing is, I have been in this industry for a long time. This place has become more of a home now. Sometimes we can't say no to some producers even if we don't like the story. The unnecessary practice of saying "yes" to every film is bringing disgrace to our industry. After completing the pending works, I want to start with new hope, determination and the power of saying "no" to the films I don't like!
Some producers might become disappointed with this decision.
I can't take the responsibility to make people happy or upset. I have done some bad movies just to make some producers happy. These kinds of films bring discredit to our industry.
How do you prepare yourself every time for a new character?
People who know me well, they know how much I admire a good script with an experienced director. My performances in Nawab, Shikari and in some other films were appreciated by everyone because the stories were substantial. I want to work in films that have modern storylines. Our competition should not be limited to the local market; instead we have to participate in the global entertainment industry.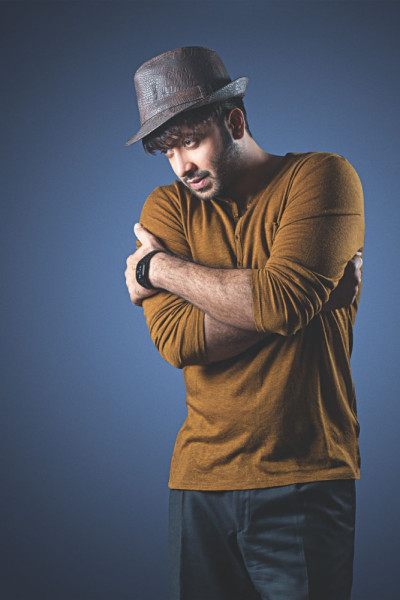 What inspires you to fight the obstacles that come with fame and recognition?
My creator and my viewers – these are the two ultimate inspirations of my life. Obstacles are the byproduct of stardom and I have learned to fight with the difficulties over the past years. It is a part of my career. If I am to play a long innings, I have to fight the odds. Today I am Shakib Khan because my viewers made me so. Without their love and support I wouldn't have been here.
Artists and filmmakers label all Dhaliwood movies to be successful, where the reality is completely the opposite. What is your remark on this situation?
People who seem to be entirely optimistic about their films, I have one advice for them – be realistic. People who actually work for the industry know the number of both successful and flop films. Before celebrating the pseudo success, we should focus on providing quality content and script. At the end of the day, if anything matters, it is the content. We can't certify a movie to be "successful" without providing good content.
Rumors seem to be an inseparable part of your life. How do you control your emotion every time you hear a new rumor?
Our respected Razzak Sir (May Allah grant him Jannah) once told me that if you find yourself sunk in rumors, understand that you are on the right track. I have the same observation about rumors. Every star deals with it the same way we do. It is an integral part of stardom! I don't allow rumors to affect my personal life. I have had enough of it throughout my career and now I don't really care about fake judgments.
Your movie Ami Neta Hobo is creating a buzz in Dhaliwood. Share some experiences of this movie.
This is good news for me. We want our local productions to spread their success beyond its border. Sometimes we need technical assistance from India to make a good movie. Producer Dipankar Dipon did the same thing while making Dhaka Attack. We are lacking in terms of technology and infrastructure. The technical support we want is still not available in Bangladesh. What is the solution for this? Should we stop shooting? We have machines in FDC which we can't use because we don't have enough stuff to run them. Some people are making FDC a political ground instead of focusing on its overall development.
After a long time you have worked in a comedy movie named Chitagainga Pola Noakhailla Maiya. Do you think the local audience will love this movie?
This movie is filled with entertainment. I hope my viewers like the movie. The songs are really nice. They are different in many ways. This movie is going to be released on 23rd March. Chaalbaaz is also going to be released very soon. Let's hope for the best.
What do you do on your leisure time?
Except for my work, I love addas and chatting with loved ones. I don't really get out of my cycle. Most of all, I try to give myself some quality time every time I find a break.
Tell us something about your separation from Apu Biswas.
I don't want to talk about my personal life here. But one thing that I always say is that a relationship should be based on mutual respect. This respect is missing between us. But I will try to provide my son with the best of everything. I will take care of his overall necessities and demands, and his education. Everything else is and will be handled by my lawyer. I don't want to say anything more than this right now.
Interviewed by Zahid Akbar
Transcribed by Sanjida Chowdhury