WHATEVER YOU WANT ON YOUR CAKE
Online Custom Cakeries in Dhaka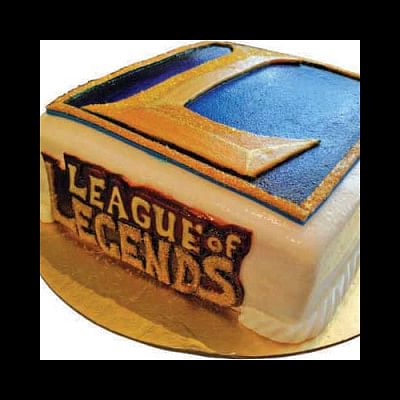 In an attempt to mitigate the banality of typical cakes, custom cakeries are mushrooming in Dhaka left and right. Some of them have full-fledged shops whereas some operate via Facebook pages/groups. Today we are going to introduce you to two custom cakeries of the latter variant.
THE BAKING PIT:
The inception of The Baking Pit occurred when 22-year old Adeeba Ibnat decided to professionalise her passion for baking. She went into business a little over a year ago through a closed Facebook group.
This baker likes to work from the comfort of her home, but she is extremely professional and takes utmost care to ensure that each and every order is a top-notch production. Her cakes come in any combination of over 10 flavours, 8 fillings, 5 frostings and almost any custom design you can possibly provide her with. The Baking Pit also specialises in cupcakes, which in my opinion are absolutely delectable. The preferred delivery point for this cakery is Mirpur DOHS, but for its customers' convenience, Ibnat has arrangements to deliver orders to anywhere in Dhaka.
The Baking Pit currently serves only the people in its Facebook group and has not opted for mass publicity yet. But with the recent upsurge in demand for custom cakes, Ibnat sees herself pursuing this hobby as a career and turning it into a full-scale business in the future.
Please visit: https://www.facebook.com/groups/thebakingpit/ for more information.
You can also follow Adeeba Ibnat on Instagram @adeebaibnat to see her work.
CAKESAKE:
Operating via a Facebook page, in a similar fashion to The Baking Pit, CakeSake is a collaborative venture by two sisters who decided to combine their creativity with their knack for baking to found this online cakery less than a year ago.
CakeSake is able to deliver custom orders on even two days' notice, depending on the complicacy of the design. They offer unique flavours like dark chocolate with Nutella mousse and Ferrero Rocher ganache besides the more mainstream flavours. The best part about CakeSake, however, is their attention to details in the design. I provided them with an extremely low resolution image of the icon of the massively popular video game, League of Legends, and the photo – accompanying this article – shows what they came up with. Needless to say, their meticulous precision in preserving the integrity of the original logo was a laudable feat on their part.
The amount of work they put into maintaining proper rapport with their customers to ensure such a high level of accuracy is also noteworthy. I definitely felt that my money was in good hands throughout the whole process. CakeSake's preferred delivery point is Bailey Road, but they can deliver orders to other locations in Dhaka as well.
Please visit: https://www.facebook.com/cakesakeBD for further details on CakeSake.
If you love cakes as much as we do, make sure to give these cakeries a try. They're bound to satisfy your palate and give your taste buds a tingle.