Your Ultimate Weekend Planner: JETECHAO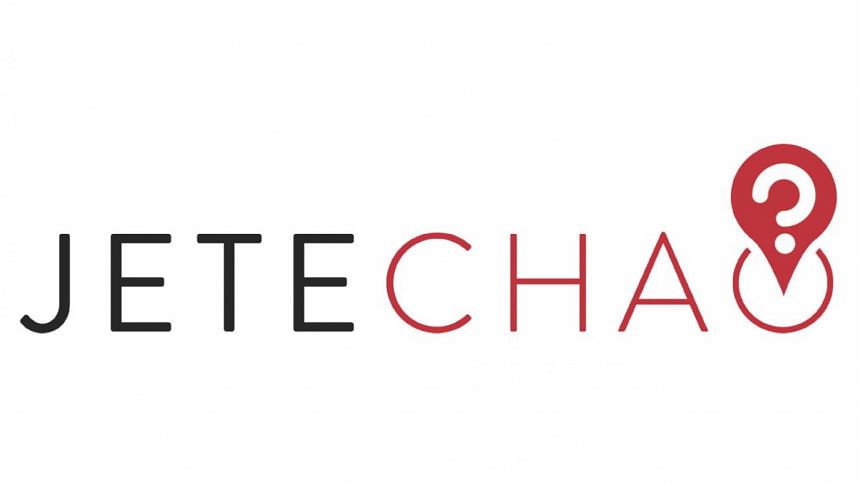 Another weekend is here and you've barely made any plans because, let's face it, there isn't much to do in and around Dhaka. Wrong. There's actually a lot happening around us. All we need is that information in one place and that's exactly what Jete Chao is. 
Jete Chao is the first online platform solely dedicated to event listing. That is, jetechao.com is a website that brings together all the events happening in Dhaka along with registration and ticketing options in one place, making recreation easy for Dhakaites.
"Dhaka, being a perfect blend of uptown modernity and rich culture, has a lot going on every day. Yet, people are always complaining about how boring weekends are in Dhaka. Initially we were victims of boredom too. That is why we decided to start Jete Chao. It's unfair if you can't go just because you don't know," says Reem Shamsuddoha, Co-founder of Jete Chao.
Jete Chao was an idea that was spontaneously brought to life in 2013, during a conversation between Reem Shamsuddoha, Mehnaz Tabassum and Fahim Saleh, who co-founded Jete Chao. Back then the three, who had all previously lived abroad, were talking about how life was monotonous and boring in Dhaka, and even if there were events happening, there weren't enough sources to know about them. Finally this year, they took their chances, gave their brainchild the name "Jete Chao" and on August 1, 2015, launched it as project of Hack House Ltd.  At the moment, Jete Chao draws more than 2500 viewers per day. 
So how do they do it? Jete Chao has partnered with many renowned event organisers/locations who regularly keep it updated about their ongoing and upcoming events. In addition to that, the Jete Chao team works relentlessly in scouting events in and around Dhaka through vigorous online searches and other sources so that not a single occasion goes unnoticed. Currently, the categories of these events that Jete Chao caters to are: Arts & Entertainment, Business, Education, Children, Sports & Fitness and Technology.
When Sabreen Sayeed, an intern at Jete Chao, was asked if they have a particular age group in mind, she informed us, "Jete Chao targets individuals ranging between 18 and 35 years of age. However, we understand that age is just a number, and we invite individuals of all ages to be a part of our journey. Recently we had listed and provided registration facility to an event for children aged between 6 and 12." Jete Chao also offers the option of purchasing tickets online, which are delivered within 24 hours.
Jete Chao, along with being a new business idea, is also a great platform to nurture young, energetic talents. Sabreen explained, "At Jete Chao, young individuals can experience a real business environment and I love being a part of it. It's practical, different, and we have a lot of fun."
Mehnaz Tabassum, Co-founder of Jete Chao explained, "Since we started in August 2015, we've seen exponential growth. We have received great response from our users. And we hope to become the best ticketing platform available." 
Jete Chao aims to become the first name that pops in everyone's mind when planning a weekend or looking for recreation. When all the magic in town is waiting to be unleashed at Jete Chao, what are you still doing not making the best of it?