All things K
Korean culture is the new trend across the globe. They call it Hallyu or the Korean wave. And as the name suggests, the world is being swept away in K-culture. It all started in 1992 when a band called 'Seo Taiji and Boys' performed a hip-hop original called 'Nan Arayo (I know)' on a talent show.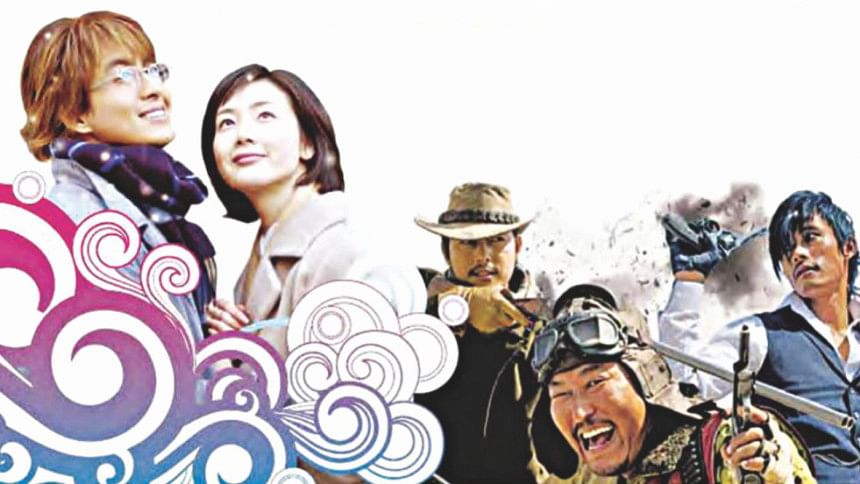 And even though they received the lowest scores, their song not only debuted on the top of South Korea's singles charts but also broke all records by remaining at the top for 17 weeks. This opportunity was seized by music companies like SM, JYP and YG appeared; and the rest is history.
The obsession with K-culture starts with a K-pop band.
"You hear a song played by another K-pop fan and it gets stuck in your head. When you can't get the song out of your head for its catchy chorus, you ask your friends the name of the song. You look for it online and you are dazzled with their extravagant costumes and perfectly synchronised choreography. Well, your little investigation should end there, but alas! You don't know their names yet... So you look into the band some more and before you know it, you are a fan," states Silony, an undergraduate student and a K-pop fan since 2009.
K-pop bands are entertainment machines trained to sing and dance at the same time without missing a single beat. K-pop band members, often called idols, are trained from the very young age of 10 or 11.
As soon as they sign a contract, their lives are controlled by the company. They are sent to special schools where they are given dance and music lessons, they are asked to follow strict diets while maintaining a workout regime as they are taught how they must behave once they debut. Years of training make them the perfect performers on stage.
"But it's not just about their performance. K-pop idols interact with their fans whenever they can through live chats, fan meet-and-greets and live performances. This makes the fans feel more connected to them, as if they are distant family," adds Tasnim, a high school student and K-pop fan.
Once in the K-pop fandom, there is no going back. K-music leads to K-dramas, K-skincare and K-fashion.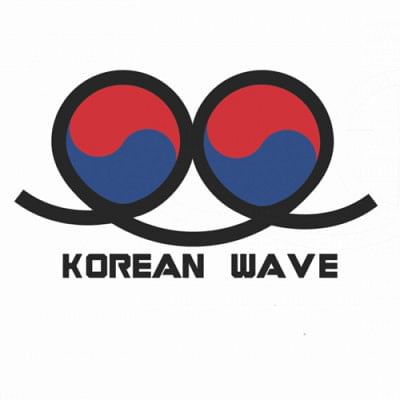 K-pop idols are shown to have porcelain skin that they achieve through extensive skincare routines. And in order to achieve clear, dewy skin like their favourite idols, fans venture into Korean skincare, blindly spending thousands on 10-step routines. The idea of K-beauty has not only reached the west, but also is highly popular in Bangladesh with stores like Kosmetica and Intrend bringing authentic Korean products to Bangladesh. And even though Korean fashion might be too flamboyant for our culture, Bangladeshi fans do not miss a chance to show their support in K-pop merchandise from pages like 'Gots Jam' and groups like 'Get Your 'K' on' on Facebook.
Korean's love for food is also portrayed in K-dramas where the main characters are almost always shown to eat delicious food with their chopsticks without missing a chance to let the audience know how much they enjoy the food with their "hmmmm" and "slurrrrrp." K-drama fans cannot drool enough over their screens which end up leading them to a Korean food hunt. Businessmen, as if on cue, took this opportunity to open Korean food restaurants in Dhaka such a 'Little Korea' and 'Dae Jang Geum.' These restaurants serve all kinds of Korean dishes you can imagine from Kim chi and Japchae to Korean BBQ and Bibimbap.
It is no news that K-culture is taking over the world. Although some people may think that it is overrated, others argue that there is no harm in diversifying and mixing cultures. Whichever side you take, you must admit that K-idols are extraordinarily talented, K-beauty products do work like magic, K-food is beyond delicious and K-dramas are unbelievably entertaining. So perhaps diving into K-culture may not be a bad idea after all.
Photo: Collected