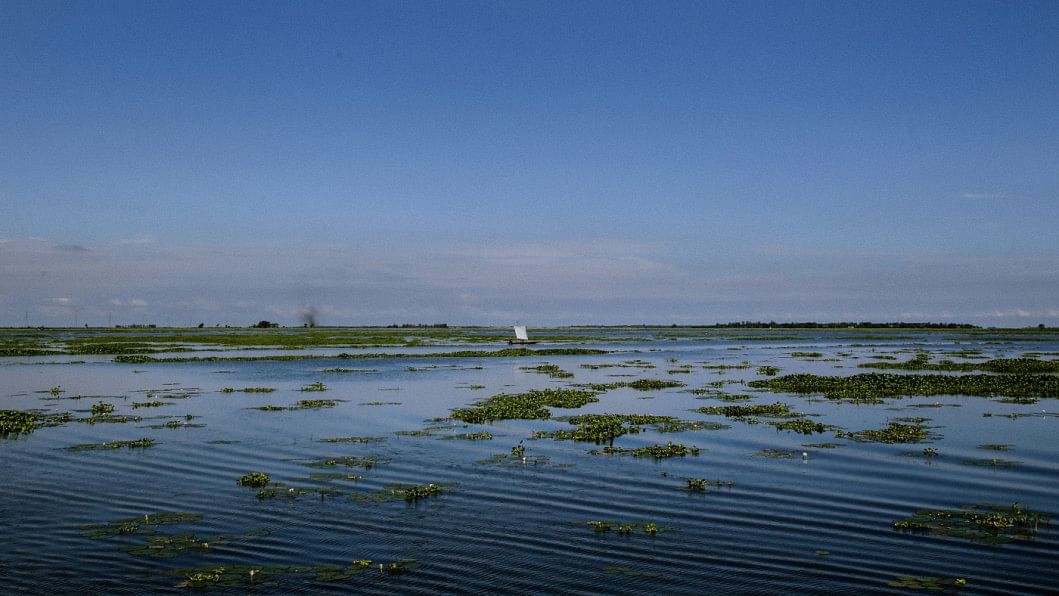 For someone who grew up alone, I happen to feel terribly lonely.
For the longest time, I did not know why the words 'alone' and 'lonely' were used in various contexts despite being so close to each other. I had to be taught that one was the state and that the other was the emotion. It could have been my lack of understanding of the term. It also could have been my lack of distinguishing between a state and a feeling.
My states of mind have always been very much associated with my states of being. Of course, it is not unlikely that our circumstances can paint a picture of our sentiments. But, why is it that when I was younger, I was more apt at dissociating from my surroundings and burrowing myself in my own dreamlike land that also happened to be the queerest form of peace that I had ever known?
I was five when I was taught how to tell the time. In a room nearby, someone was vociferously disintegrating into pieces. So intense was her drive that anyone who went even a meter within her radius was very likely to perish. I knew better than to opt for voluntary demise by then, and thus had picked up the clock that lay nearby – broken and useless. Someone else, looking to spare themselves from the horror of the madness unspooling, sat beside me. They took the clock from me and without any questions, moved the larger dial to 12 and the smaller to a 6, "That's six o'clock," they moved it a bit farther, "that's five minutes past six."
It took me about five minutes to grasp the whole concept. The brewing tension loomed upon me again by the time I had learnt that 60 minutes constituted an hour, and 24 hours a day. And ever since then, I time my inconveniences. No matter how small the altercation, how mildly vocal the apprehension, I subconsciously time all of it. It is somewhat of a coping mechanism, my way of knowing that however many times the minute hand may run its course, when it is to be done, it will be. In ways, it makes me invincible. Nothing could make me not keep the track of time, nothing could ever dilute my mind so with blatant jabs that I would not know how long it has been.
As a child, I was so acutely aware that I never understood what adults meant when they said that children could never comprehend the gravitas and convoluted complexity of a situation until they came of age. However, now that I am old and young, wise but naive, seasoned yet inexperienced, I know what they meant. I look back 10 years from now, a more nonchalant, optimistic, daydreaming individual with little shame and a lot of vigour, and I know. I would stay up nights ameliorating stories I had heard, read, conspired and threading them together. I would make up masterpieces that were worth keeping me up all night. However, it would never leave me drained and I would be rejuvenated even as the sun dawned. Now, not only am I acutely aware, but also hopeless.
It isn't that children don't understand things. They do, but in their own language, in their own capacity that we consider limited in terms of pragmatism, with a hint of dreamlike fantasy sprinkled in. Life just happens to be newer, and then like every old thing, it also becomes a mundane drag. Unintelligible becomes the purpose of rowing through tides of unwanted waves, so large that we often lose control. But the oars are stitched to our palms. The removal of those oars requires force and pain. And even when we do end up ripping them off, so many of us still manage to swim through the perilous tides. It never lets indolence set in. The oars are probably meant to be there until they fade away.
I stay up nights knowing that not only am I horridly alone, but also that I am lonely.
How does the state of being even align with the fact that, in one way or another, we all are mostly lonely? Our minds belong to us, our companies are our own even when shared, and our thoughts are almost incomprehensible even to us.
I turn to the window, the sky is so dark that if I mounted it, I would lose my way. I would, again, spiral into my frenzied state of disillusionment, the state of irreconcilable and indescribable helplessness. The sky scares me. And so, I turn my back to it and look over at the old clock that helps me cope, that somehow overshadows every ornate time-telling device within my periphery whenever required. It is broken but it is probably more of use in its very broken, frail state of being. This is probably why every fancy clock I come across looks extraneously swanky to me. I feel my eyes droop to a serene state of calmness as I mumble, "And, thus, I am not utterly lonely."
Aysha likes to write. Maybe tell her how to write at [email protected]?