A clean review of Dhaka's public toilets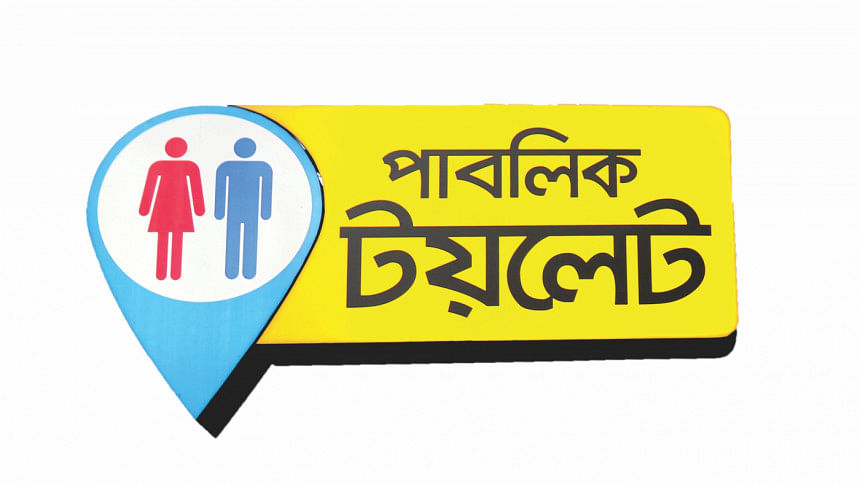 Nature's calls are quite often considered one of the most crucial calls humankind has to tend to. Those who have dared to defy the call of nature have paid in dire and embarrassing consequences that could have been easily avoided.
So, what happens when such a call comes when we are out in strange lands outside out homes? How will we relieve ourselves of such a crucial duty?
The answer is, of course, public toilets. Sure, restrooms in shopping malls and department stores exist, but where's the adventure in that?
Visiting public toilets are adventurous undertakings that cost 5 taka per visit. I have taken it to be my responsibility to go to some of the public toilets of populous areas of Dhaka to make sure that you, the average reader, will not be setting yourselves to the hidden perils that exist in the public toilets of Dhaka. Let's begin.
Farmgate
We start with the public toilet located by the Farmgate bus stop. I'll personally honour it by addressing it as a "civic lavatory". This lavatory in Farmgate is clean, there wasn't even a speck of mud on the floor. The lavatory is divided into two sections: one for men, the other for women. The men's room was well maintained and had facilities like a shower booth, urinals, washbasins with liquid soap, and separate commode and squat toilet compartments with working flush.
Rating: 5/5 (Usable without worrying much about hygiene, sanitary and definitely quite a shock to find a public toilet this clean.)
Savar
Located behind the Savar bus station, this little abomination of a public bathroom is extremely difficult to find. It took me 20 minutes of searching and asking people around to find it. And when you're in, you'll be greeted with the stale stench of old cigarettes. The floors are wet and, although the flush does work, you'd be hesitant to touch the handles of the tanks.
Rating: 1/5 (Difficult to find, unhygienic.)
Uttara
Right off the bat, this one is just as good as the one in Farmgate. Located in Azampur nearby the foot over-bridge on the Sector 6 side, this civic lavatory is sanitary, clean, has separate kinds of toilets and urinals, the floor is dry here, everything. My only complaint is the sandy walk to the lavatory, thanks to development work of the metro rail.
Rating: 4/5 (A properly set path to the lavatory would do it wonders.)
Mirpur
Located next to the Sher-e-Bangla National Cricket Stadium, this public toilet is quite run-down, and a little difficult to notice. Inside, the washbasins are broken, and there's no running water. However, it is surprisingly clean and dry, with no stench that will force you to cover your noses.
Rating: 2/5 (Needs maintenance work.)
Gulistan
I won't even point out the location of this place. For your own safety, don't go in. Don't even look at it. Please.
Rating: 0/5 (No. Just no.)
That's all the public toilets I'd like to visit for the time being. As you know, there's always a thing as "too much adventure". Remember to relieve yourselves of your duty before the duty itself messes you up.
Aka is a tiny bleep on the world's radar, and he finds peace in knowing it. Ruin his peace by poking him on [email protected]