The War of the Social Media Giants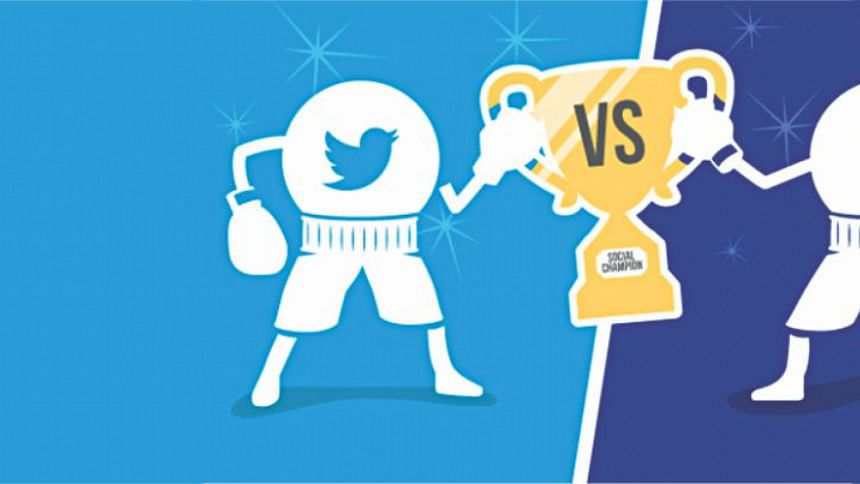 I've been following LinkedIn Pulse for a while. It's amazing to see how the great social media giants are battling it out in the "era of customers" through innovative strategies of empowering, engaging and connecting customers. This is the 4th installment of my series on innovation. 
The race to acquire internet space
I was attending the "Digital World Summit" in Bangladesh and heard about Facebook launching free internet in the remotest corners of the world to ensure technology reach for the underserved. The service, which is run by Internet.org with input from a number of telecom industry partners, has thus far been available in a handful of African countries and Colombia, but now it has made its way to Southeast Asia. The app, aimed at low income and rural users, will offer free access via mobile phone to more than 30 pared-down web services – focusing on job listings, agricultural information, healthcare and education in seven regional languages as well as Facebook's own social network and messaging services.
Facebook believes "A better world needs a better internet. A better internet needs everyone; the more we connect, the better it gets."
Now let's discus Google Fiber. When most people think of Google Fiber, they probably consider the vast number of new opportunities presented by gigabit internet speeds that ensured new innovations, faster downloads or simply streaming videos with no lag. However not many people know that Google Fiber has the option for a free, lower-tiered internet, with speeds up to 5 MBPS downloads and 1 MBPS uploads. Customers only have to pay for an installation. The option was a clever marketing scheme to encourage more potential users to sign up for the installation, but it had some greater implications as well. In recent times Globe Telecom joined forces with Google to further boost smartphone and internet penetration in the Philippines with the launch of Android One – a portfolio of innovative, affordable and quality smartphone devices running on Lollipop, Android 5.1 software. The users got free 100 MB of mobile data connectivity per month for 6 months. Customers also received the option to download select apps from Google Play Store for free, up to 200 MB of mobile data, per month for 6 months. 
In mid-2014, I heard about Project Loon, which was actually Google's mission to acquire the internet space by launching a fleet of 180 satellites to provide web access for the 4.8 billion people not yet online. The spending was approximately $1 billion on the technology, which was to battle Facebook's efforts to connect remote regions of the world. 
As per the website, Project Loon tested its newest LTE radio technology at a rural Brazilian school, Linoca Gayoso, which didn't have internet access before. 
I just can't wait to see billions of people connecting through Google or Facebook internet across the globe – benefiting from this war of giant marketers to ensure more engagement and more connectivity. 
Stay Tuned for the next part of this series to know more about Omni-Channel Strategy, one of the most viral competitive advantage strategies for telecom.
Ruhullah Raihan Alhusain is a professional with over 11 years of experience in mobile banking and digital marketing and is currently the Head of mCommerce Operations at Airtel Bangladesh Ltd.