Bangla Lyrics Perfect for Every Situation
I don't know indie bands, rock bands, hip hop artists and different sub-genres within metal. I don't know cool bands, hot artists, nothing.
I don't know indie bands, rock bands, hip hop artists and different sub-genres within metal. I don't know cool bands, hot artists, nothing. No English, no Hindi, no Bangla. My life is hard. Especially when I see friends and family make and break friendships, flirt, fall in love, and recover from illnesses – all because of music. I may not be educated by conventional standards but music mainly is an expression of emotions and I know the perfect songs to express mine. These songs help you when you cannot find words.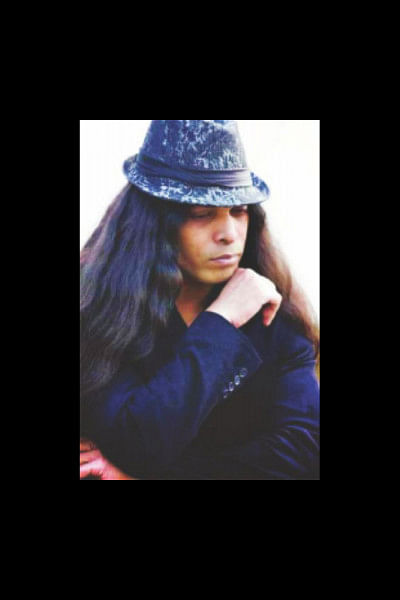 Sweety Tumi Ar Kedo Na: 

Besides the soulful intro, the lyrics really speak to your heart. If you ever need someone to stop crying, sing this. I'm not sure if the person being sung to in this song was named Sweety or Hasan was just addressing her as 'sweetie', but it works either way. The lyrics, "obhimaan koro na, durey durey theko na, ghum aashe na, ghum aashe na" perfectly sum up your sorry state while Sweety has been crying. Sweety will stop crying once you sing this. 
Dhiki Dhiki Agun Joley: 

This song talks about burning fire and a river of tears flowing through your heart. You express the sadness in you by singing this when you get swamped by an exam, realise you're broke, lose a game, get dumped, get beaten up by bigger people and so on. The list doesn't end. And that is why, kids, this song is a timeless classic. 
Amar Shopnugulo Keno Emon Shopno Hoy: 

The artist of this song is named Agun. How cool is that? Anyway, the lyrics are something like "My poems lose their rhythm every day, your memories make me cry every night…" You'd think this song is about love, but it's not. It could be about finding out that the love of your life already has someone, but it can also be about wanting to be an artist but being forced to become a doctor by your parents. You can apply this song in various situations i.e. every time your dream gets shot down. 
Pore Na Chokher Polok: 

There isn't a single kid who grew up in Bangladesh without hearing this song. There is no better song to use while serenading someone, this I can guarantee you. I trust you all know the lyrics, and you know how there's a "ting" after "ki tomar roop er jholok"? Don't leave it out or the song loses its edge. 
Eto Koshto Keno Bhalobashay: 

This list remains incomplete without another masterpiece by Hasan. Not only can you use this when you're fighting with your significant other, you can change the lyrics to suit your needs. For example, "eto koshto keno poralekhay", or "eto koshto keno dim khaway" etc. 
Now that you know about all these songs, I trust that you will not be silent even when you're lost for words. You will sing. 
Moneesha R Kalamder is a former Hogwarts student and celebrity Quidditch player. She is looking to live a quiet life in the muggle world but struggling to find her place in it. You can drop her your mixtape at facebook.com/moneesha.rk