No Escape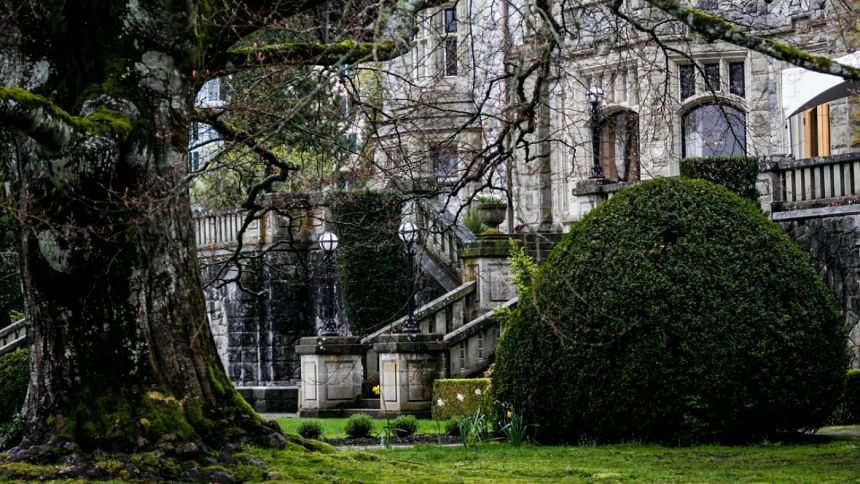 The oaks stand in silence,
They hide a few Victorian houses.
The houses are supposedly haunted.
As haunted as my mind.
Thoughts invade my mind
Like uninvited guests.
They are despicable invaders;
I never asked them to come.
I never wanted them
On the fringes of my mind.
The car drives past the Victorian houses.
The fireplaces inside haven't seen fire
Since the last century.
The oaks speak to me.
I am no stranger to them.
Wary of my own thoughts,
I am no different from these ancient trees
That have survived the test of time.
A tunnel has led me to this city.
The invaders followed me
All the way here.
As the oaks welcome me sadly,
I look around and find no escape.