Seasons Under the Sun
Exploring the Eternal City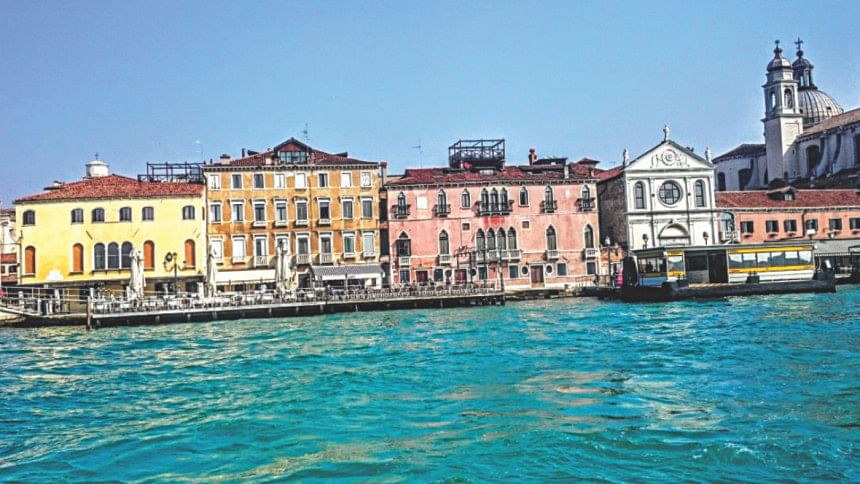 You don't know freedom until you've been repeatedly refused a trip to Cox's Bazar with your friends and then have been allowed a trip to Italy completely unsupervised, all by yourself. I saw a glorious opportunity for my first-ever trip to Europe in disguise of the Olympics of Model United Nations aka Harvard WorldMUN's epic 25th assembly. 
Had this conference been in any other country, even the US for that matter, I wouldn't have gone through the Herculean task of availing a visa against astronomical hurdles. But this was Rome – the Eternal City, the birthplace of Western civilisation, the gladiators' battleground, a city that holds an armada of museums and monuments made immortal through the masterpieces by Renaissance painters, sculptors and architects. I had to go. 
When I say that the whole of Italy is like a walk-through museum, I'm not exaggerating. I couldn't keep count of how many squares clad with masterworks I walked across. Leave it to the Romans to find an empty spot and fill it up with random breath-taking stone cascades, not to mention the nonchalant existence of world-class brands like Valentino, Prada, Dior, Gucci just around the corners of the streets. How do the Italians just casually live there without feeling surreal? This is one mystery I couldn't untangle.
I look back at the week I spent in Rome (and then back at my dull Dhaka life) and I brim with pride and joy to have had the rare opportunity of witnessing Pope Francis with my own eyes. We were given the privilege by Harvard WorldMUN to be welcomed in Vatican City by the Pope himself. I can recall the moment when the Holy Father entered Paul VI Audience Hall, devotees were in tears to have had a glimpse of the man they revere so greatly.
There were 2500 delegates who had joined the conference from every corner of the world. We were all given flags of our own country to be carried during the parade through Rome, from Vatican to the Colosseum. We walked and walked for miles under the pleasant weather from St Peter's Square, through the Pantheon, Bridges of Angels followed by Castel Sant'Angelo, Monument of Vittorio Emanuele II or "Altar of the Fatherland" which represents the fallen Italian soldiers during the First World War.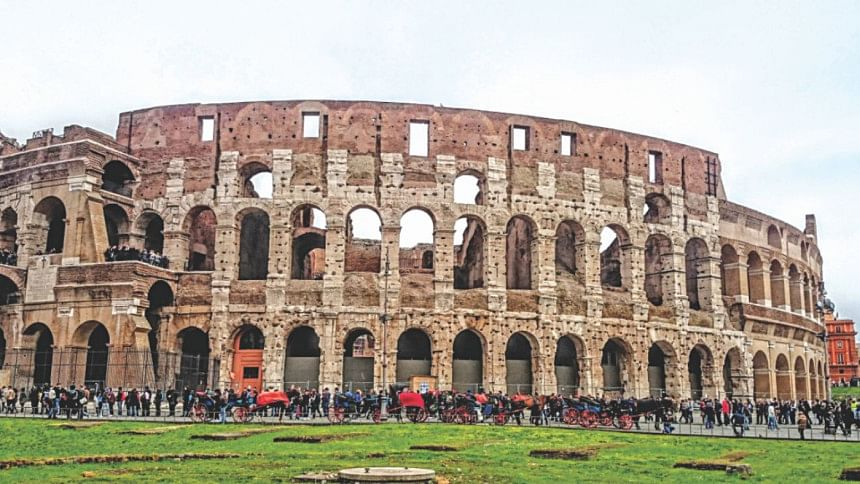 Simply parading wouldn't be as fun without the host Italians singing their heart out as they marched us through. The Venezuelans were the liveliest delegation during the parade. Their repeated chorus not only kept up everyone's spirit but also drove people of surrounding buildings to appear at the windows and check what the fuss was about (and they were pleasantly surprised). That day my fellow Bangladeshi delegate from BUET, Aniruddha Roy Aurka and I found three more Bangladeshis participating in WorldMUN who were part of Hong Kong and Malaysian delegations being students of the universities in the respective countries.
Apart from the MUN, my personal experience of travelling solo for the first time was phenomenal. God bless the tourist countries that have made commuting point-blank easy for people. Not only are the natives helpful (though with mediocre English linguistic skill), the Metro maps are also meticulously marked. I am glad that I had taken a leap of faith and booked an Airbnb with a bunch of unknown delegates from Philippines, Iran and Nigeria with whom even losing my way to the station seemed fun. Taxis in Rome are incredibly expensive; Metro, buses and trains were available and preferred. After-conference parties ran till late at night and the session next day would start early in the morning. And I had gelato, pizza and pasta to my heart's content. 
After the MUN ended, Venice - the Floating City - was the only stop I could make. I made the most of the little time I got to spend in Venice, took a package tour of three islands called Murano, Burano and Torcello - each with their own histories. The city of Venice is a summation of more than hundred islands linked with canals and bridges. As we rode through the greenish blue waters on a gondola, piazzas, monuments and buildings on both sides emerged with all their European grandeur. Murano is famous for making glass. I visited a glass factory and was shown the painstaking procedure of making glass showpieces. The island of Burano was like a poem, minutely perfected. The houses there were painted with bright colours with flower vases adorning the windows while canals ran through like narrow streets. Torcello was all about traditional European natural beauty with a historical past; the first ever church of Venice was built in that island. 
My only regret is that I could not visit Pompeii in the province of Naples. Then again, I wouldn't trade for the world the tales I have been part of. A lot of memories, too many good people, a few friends I'm hoping to cherish forever, next to none mishaps and no lost belongings - it was truly the best of times.
Anupoma Joyeeta Joyee is a perpetually sleepy Law student who emotionally identifies with ducks and occasionally sets out on writing sprees. Feel free to rant to her at [email protected]