Canadian University of Bangladesh holds a seminar in memory of Martyred Intellectuals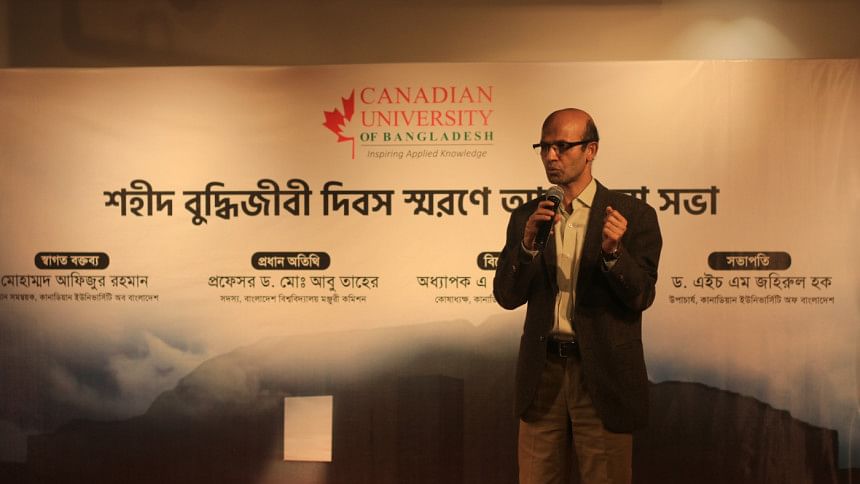 Canadian University of Bangladesh (CUB) organised a special seminar on the occasion of Martyred Intellectuals Day on December 14 at their auditorium. 
The event was attended by University Grants Commission of Bangladesh (UGC) member Md. Abu Taher as the Chief Guest. The meeting was chaired by CUB VC Prof. Dr SM Jahirul Haque. 
Also present were the Treasurer and Dean of the School of Liberal Arts and Social Science Prof. ASM Sirajul Haque, Chief Coordinator Md. Afijur Rahman, Acting Registrar ASMG Faruk, faculty members, and students.