2020 BMW 218i Gran Coupé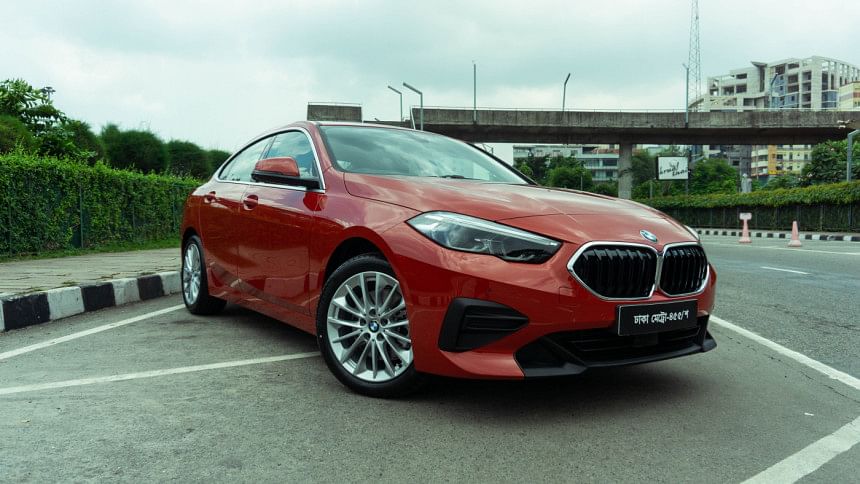 What is it?
For the purists, it's sacrilege. For BMW, it's a dive into competitive waters. For the rest, the BMW 218i Gran Coupé is a front-wheel, compact luxury sedan and contender in the same class as Audi A3 and Mercedes CLA.
A front wheel Beemer?
Yes, front wheel. Now, despite being under the "2" badge, the Gran Coupé shares more with the 1 Series hatch rather than the 2 Series RWD coupé, and features styling ques liberally borrowed from the 8 series. It is designed as a sedan for markets like China and USA where people don't like hatchbacks. Which makes sense in Bangladesh beucase despite how good a hatch is for our tight roads, we don't seem to want one. The resulting mixture is an entry-level C-segment executive sedan, aimed at people looking for a slice of the German pie on a budget.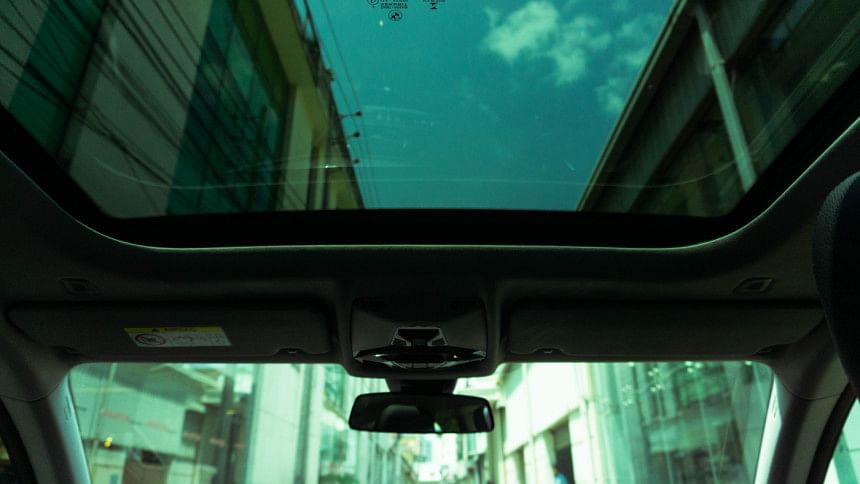 How does it drive?
Fun, for what it is. The turbo takes a second to spool up to when you floor it, but the following delivery of low-end torque that does provide a satisfying jolt of acceleration. Hitting triple digit in light traffic is possible, provided you find yourself enough room to floor it. The car's ARB traction control system does a decent job of hiding its front-wheel pedigree, ironing out sharp turns, and making sure the car behaves into a speedy corner. The adjustable suspension balance out most of the body roll in sport mode, though hitting a pothole in this mode is not recommended. The three-cylinder engine prefers to keep quiet, but will raise its voice to a heavy drone when you push it. For a "sporty" sedan, there is an ample amount of ground clearance, allowing the car to drive over most speed bumps with ease. Great for Bangladesh because we build speedbreakers to train mountain climbers.   
How's the ride?
Depends on where you are seating. The front seats are comfortable with adjustable thigh support while the steering wheel is wrapped in genuine leather. The Sensatec upholstery is a bit stickier compared to the real thing, but the extra grip does help to keep you planted to your seats. Riders in the back get some nice attention to details such as induvial reading lights and twin USB charging ports, tough legroom can become an issue if the people seating at the front are any taller than six feet. The hard-plastic seat backs mean the rear passengers can't even push in their knees to gain a few centimeters of extra legroom, while the sloping roofline around the C pillar limits headspace. To BMW's credit, they have removed a chunk of the rear headliner to create some additional headroom, though people around 5 feet 11 will have their hair scraped. There's a 12volt power socket in the trunk for all your picnic needs, along with the first aid kit in the event you need to mend some basic injuries. As for mileage, the official Euro rating is little over 7 Kmpl in combined city and highway driving, though staff at Executive motors claimed it takes around TK 1,700 worth of fuel for the car to travel from Dhaka to Chittagong.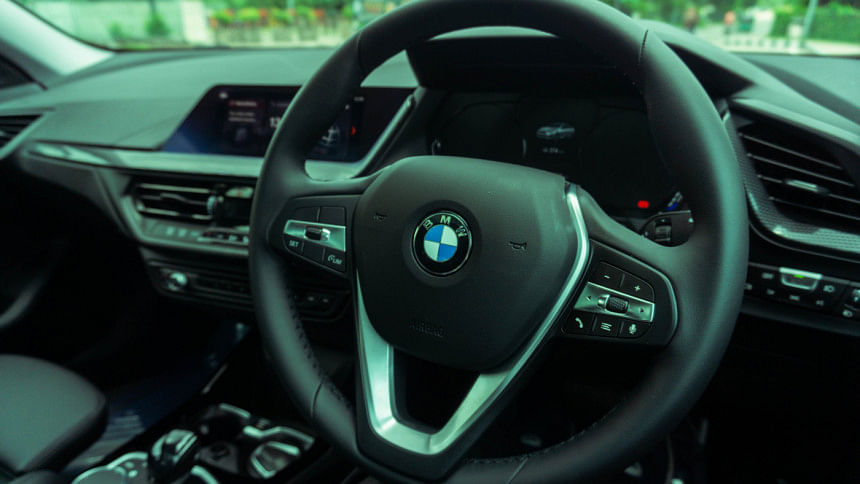 Verdict
If you are in the market for a basic yet sporty compact from a premium brand, this is a strong candidate. It has everything needed to survive the Dhaka traffic with enough fizz for spirited drives on the open roads.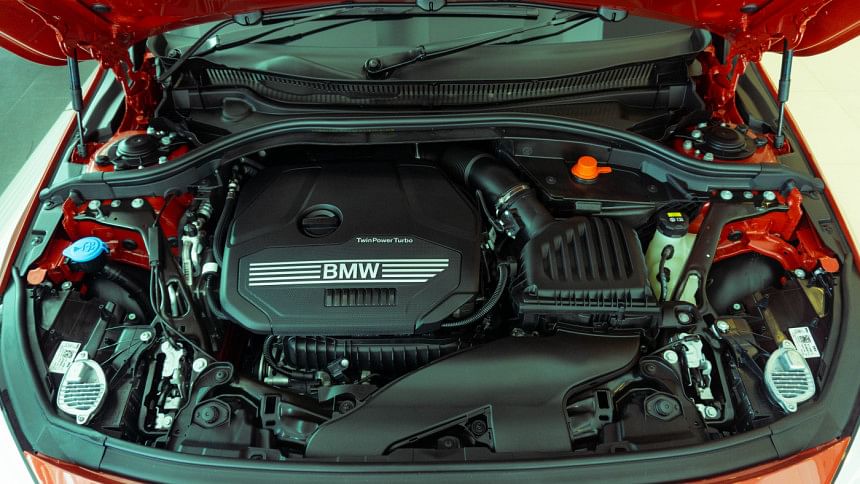 Specs
Engine: 1.5-liter TwinPower Turbo 3-cylinder (140 HP, 220 Nm)
Transmission: Seven-speed dual-clutch Steptronic, FWD
Safety: 6 airbags, ABS with EBD and Brake Assist, ESP, Traction Control, BAS, first aid kit, park assist, rear view camera.
Features: "Illuminated Berlin" ambient lighting, panoramic roof, daytime running lights with LED front lighting, BMW i-Drive infotainment system, multifunction leather steering wheel,
Price: Starting from TK 68,00,000,
For details, contact Executive Motors Ltd.
Photo: Nayem Shaan
Image gallery