Nostalgia kick for Bangladeshi car geeks: 80'S BTV show stars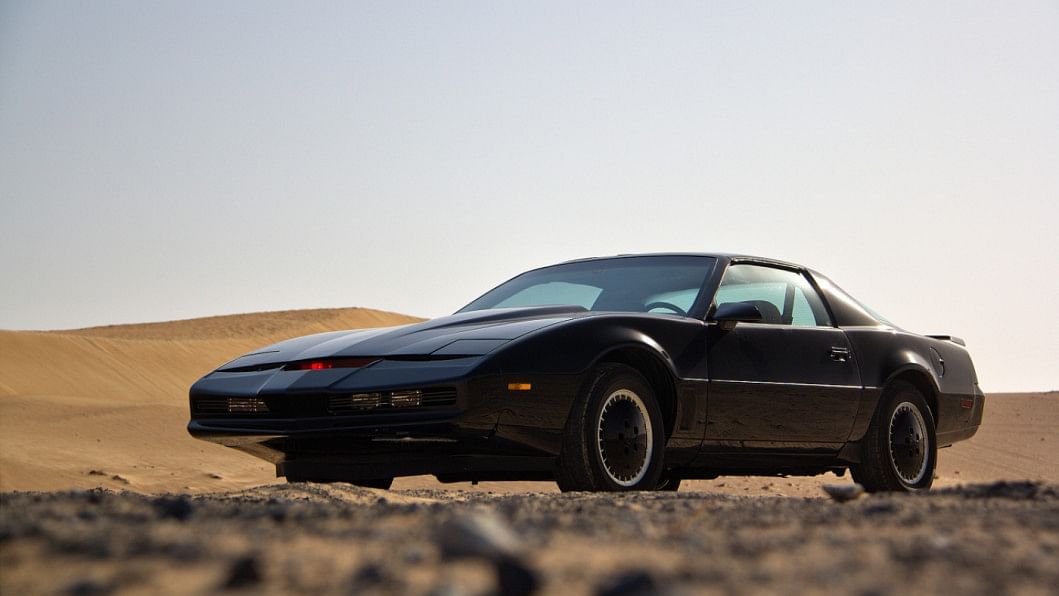 Back when satellite television was not around, entertainment meant BTV. Everyone watched the channel in the 80's and early 90's. The national channel used to air western TV series and that too, not dubbed in Bengali. We used to love it, more so, because of the car culture that those TV series featured. This week, we at SHIFT got all nostalgic and are bringing you the best of classic BTV cars from those series we all used to cherish.
Knight Rider
K.I.T.T. 1982 Pontiac Trans Am 
Design consultant Michael Scheffe sculpted the modified extended nose and dash of a 1982 Pontiac Firebird Trans Am to create KITT - Knight Industries Two Thousand. It took US $ 100,000 to customize in 1982, which in today's valuation would be around US $ 245,000. The vehicle was a heavily modified, technologically advanced unit with an extremely durable shell with plentiful artificial intelligence. A feature known as "turbo boost" allowed it and David Hasslehoff to attain impossible speeds and jump over obstacles. It seemed like a combat ready, indestructible vehicle in which you would not want to hassle the Hoff.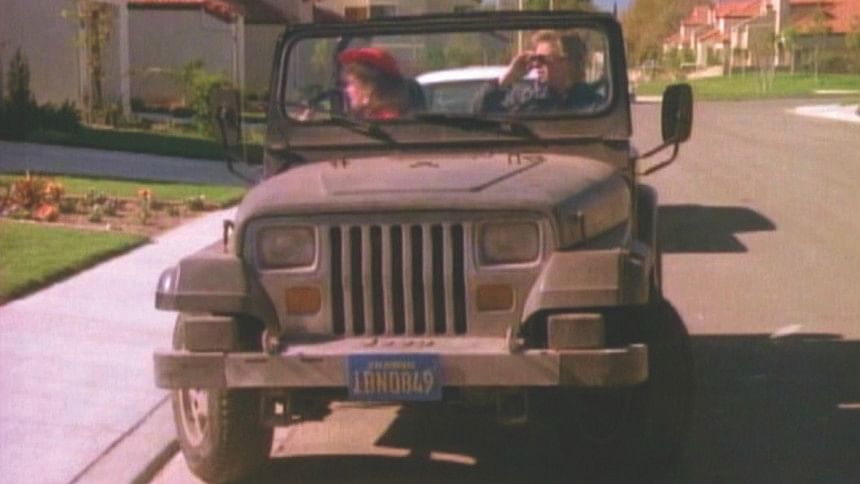 MacGyver - Soft top Jeep Wrangler
Even today, MacGyver jingle runs through our minds – it has got to be one of the most favourite TV shows of all, regardless of age. MacGyver had four main vehicles that he drove throughout the series - Jeep Cherokee Chief, soft top Jeep Wrangler, two toned 1946 Chevy pick-up and a 1957 Chevy Nomad estate that he inherited from his grandfather. We all remember the Jeep Wrangler being his car as that got featured the most.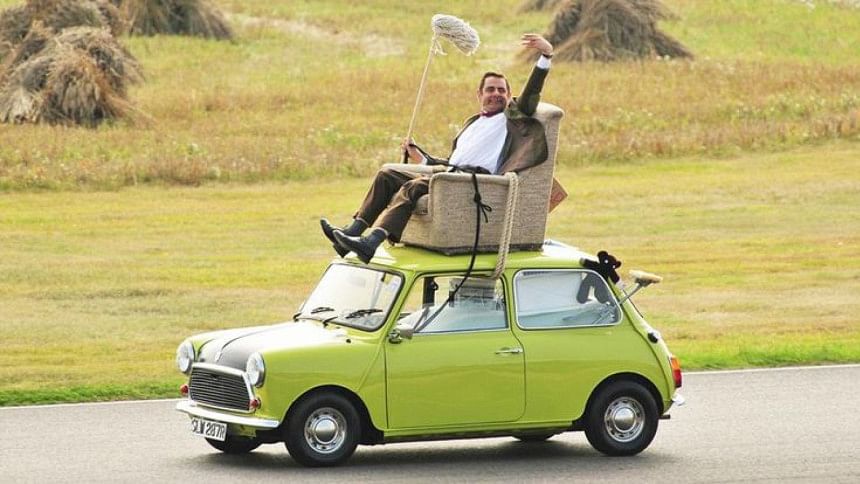 Mr. Bean - British Leyland Mini 1000 
It is unknown to many, but the first car Mr. Bean had was a 1976 British Leyland Mini 1000, in which he did quirky mods such as pad locks, roof mount arm chair and more. Eventually it crashed and a MK II model replaced it, which had the iconic matte black hood. The car is known by many, and is perhaps more popular than Rowan Atkinson himself. It even re-appeared in the movie Mr. Bean's Holiday. Apparently the car got sold off afterwards and is hiding somewhere in America.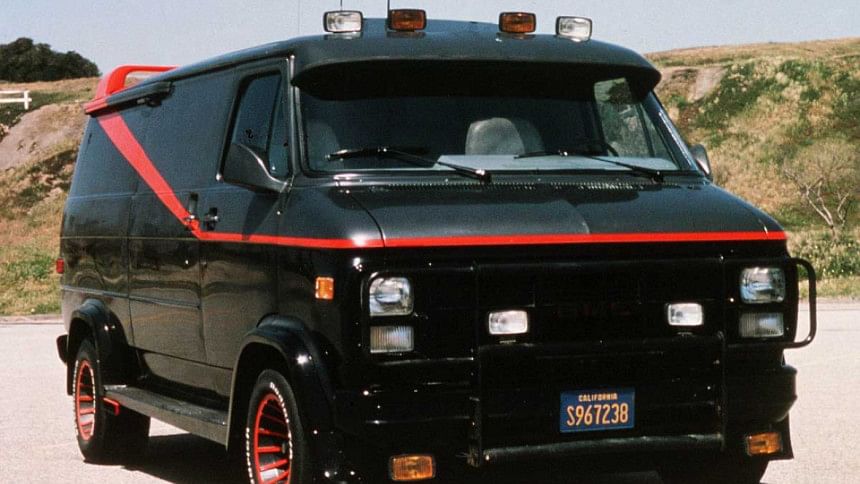 The A-Team - GMC Vandura
This chunky van is not black in colour. It is a common mistake, but in reality, the section above the red stripe is in fact metallic gray; this error was even continued on most toy models of the van found in the market. You want to own one, go get yourself a Hot Wheels 1:64 which insidentally is a little rare. A 1:55 model can be had for around 1500-2000tk. Or for 1:1 just make one out of a Toyota Hiace.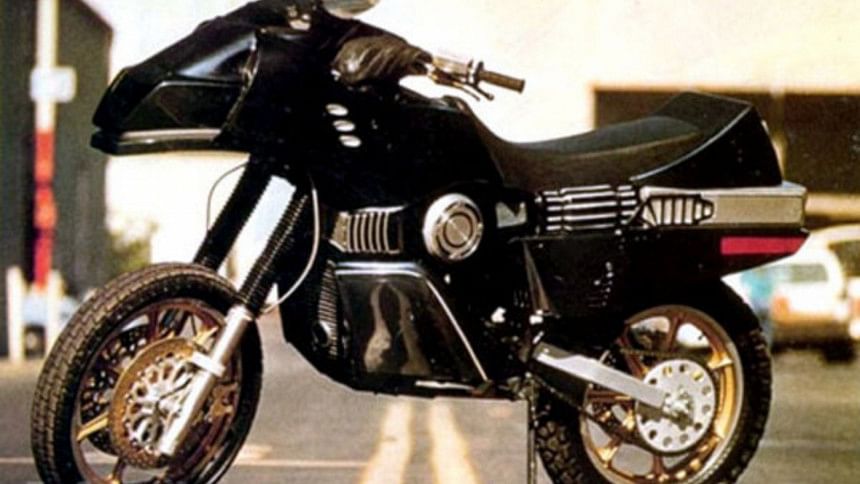 Street Hawk -Honda Xr500 
TV show with a bike in a 'hyperthrust' mode. It was a typical undercover cop chasing bad guys show, but was a refreshing break from all the cars. The show lasted one season....almost. BUdgets were probably low and eveyrthing ewas sub-par but wathcing this as kids, nothing else on two wheels was cooler. There was a fantastic countdown to aero after which this bike would just accelerate and dissapear. The bike could also fly or rather hover vertically like a Harrier jet. Only after we grew up did we realise what a hideous design this was.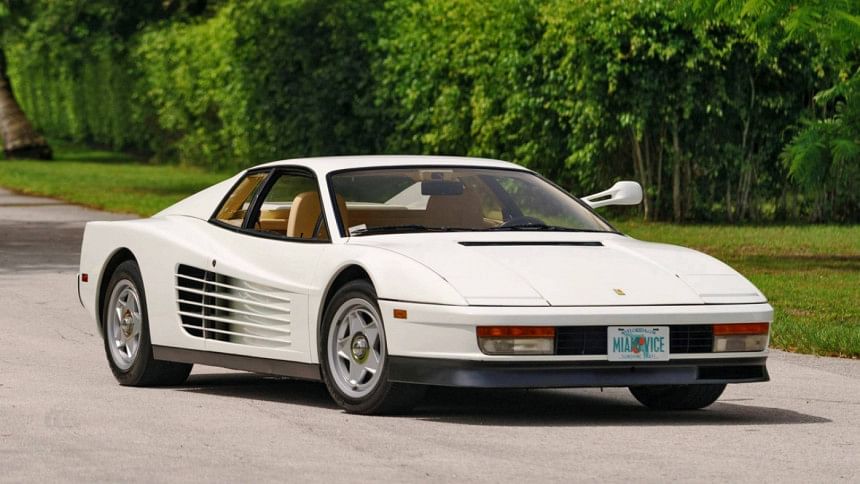 Miami Vice - Ferrari 512 Testarossa/Daytona Spyder 
Initially, James Sonny Crockett drove a black Ferrari Daytona Spyder, but it got replaced with something even better from season 3- a glistening white Ferrari Testarossa. They were both stunners, and boy did we love playing with the 1:64 of those Ferraris during the late eighties. We still do.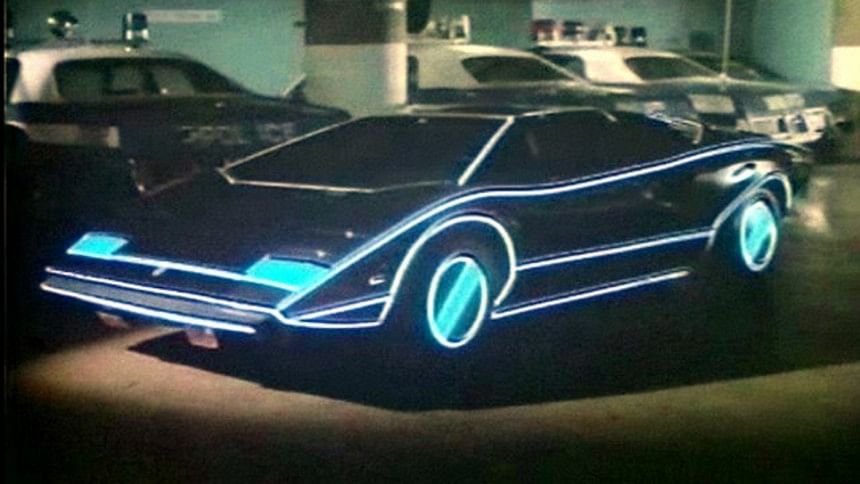 Automan- Lamborghini Countach Lp400 
Glowing in neon blue LED, the Autocar was a Lamborghini Countach LP400, which could turn 90 degrees without losing control besides many other stunts. Back at that time it had to be the coolest thing to ogle at. Now, it's just a joke. The Japanese refuse to think so, as they have a rad culture of doing similar things to their Lamborghinis.