FACTORY HOT RODS
When a performance car is not enough, you resort to the special limited edition performance version of the performance car, spending gazillions more over the base model. That's what a lot of marques think of when producing berserk monsters like these.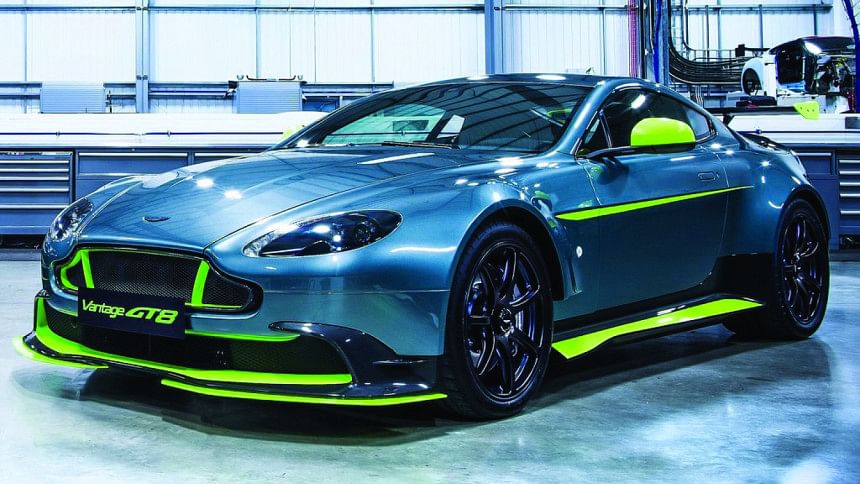 ASTON MARTIN VANTAGE GT8
The GT8 has a 4.7 litre V8 with six or seven speed manual transmission, while power has been upped by 10 HP, to 440 HP. The GT8 weighs up to 100kg less than the standard car, with wider carbon-fiber body panels, a lighter exhaust system and magnesium wheels as standard, plus acrylic plastic windows and a lithium ion battery as options, making it the lightest and most powerful V8 Vantage yet.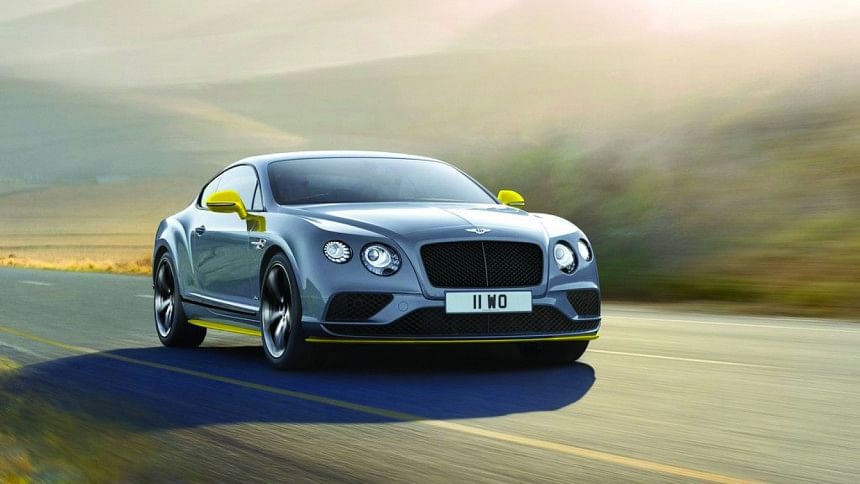 BENTLEY CONTINENTAL GT SPEED BLACK EDITION
Only ten pieces of Bentley's limited edition Continental GT Speed Black Edition will be made. The car has been adorned with racy additions such as tinted headlights and taillights, deep black paint, and black alloy wheels. Red accents surround the grille, underbody splitter, and ring the exhaust pipes. To fit the aggressive styling, a W12 engine making 600+ BHP has been fitted, instead of the regular V8.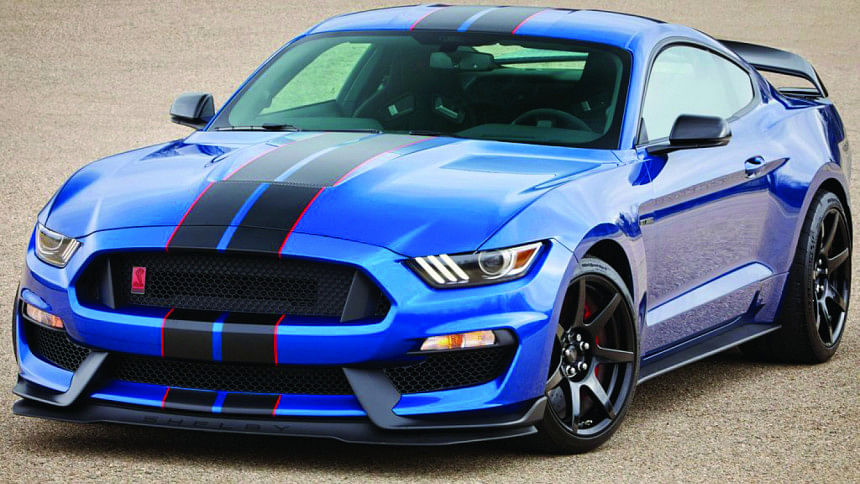 FORD MUSTANG SHELBY GT350
The all-new, all-awesome Shelby GT350 has 5.2 liter V8 that makes 526 hp and 429 lb-ft. A six-speed manual is the sole transmission; a Torsen rear diff is also standard. Giant brakes yield eye-popping deceleration while magnetic ride control keeps handling and ride sharp yet civil. 
BMW M4 GTS
0-100 kph in 3.8 seconds- that's how quick the M4 GTS is. The regular 3.0 twin turbo S55 6 cylinder motor that is in the regular M4 is water injected to throw up 493 BHP and 442 lb-ft of torque - that's 67 HP and 47 lb-ft more than the standard M4. But is that worth the additional $100,000, especially when you get so less? It is, however, the fastest series production BMW ever.