Mercedes to build a pick-up truck for the first time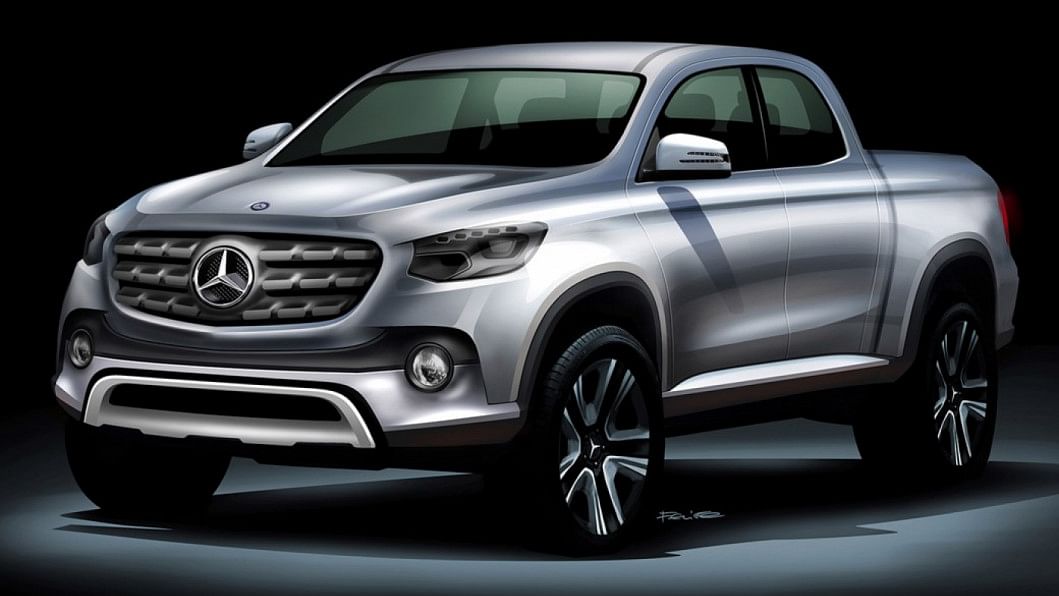 The global pick-up market is currently dominated by Toyota, followed by Nissan, Isuzu, Ford, GMC and Dodge. While Ford, GMC and Dodge build bulky trucks, Mercedes announced it has no intention of doing so, even though it has been testing its mule pickup recently, code named the GLT. The Diamler brand is more interested in expanding in the van and smaller/lighter pick-up truck market in South America, Africa and Asia, and mainly the Middle East.
For the pick-up project, Mercedes has collaborated with Nissan, an experienced player in the segment. Ladder frames, axles and body structures are to be taken from the Japanese counterpart.
The drivetrain has not been disclosed as of yet, although rumours say an option of four and six cylinder engines will be made available with either manual or 7 speed auto. Independent suspension and 4Matic AWD will come standard with the GLT. Only one choice of body style has been declared - a four door twin cab, as the renderings by Designwerk (from www.carmagazine.co.uk) shows.