Rohingya ration cuts 'shameful, catastrophic'
Says UN special rapporteur, urges int'l community to reverse its move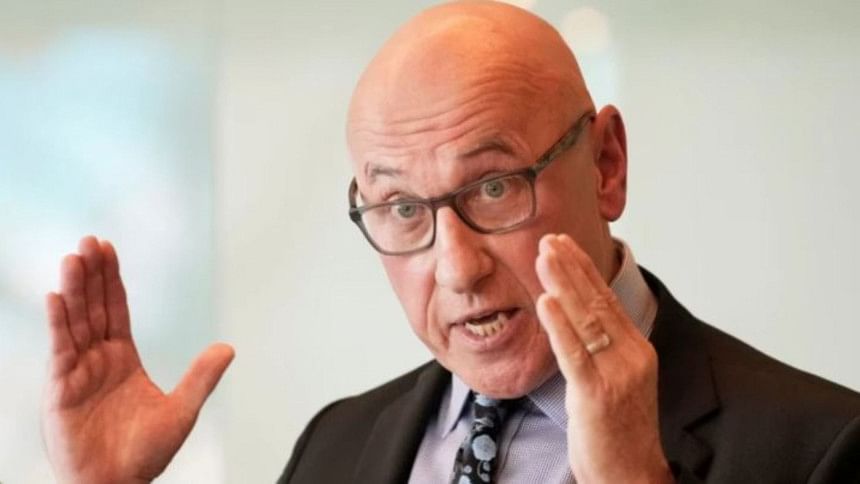 The UN Special Rapporteur on the situation of human rights in Myanmar yesterday made an urgent appeal to member states to reverse "the shameful, catastrophic cuts" to food rations for Rohingya refugees in Bangladesh.
The cuts were implemented from Wednesday.
According to a UNB report, Tom Andrews said, "These rations cuts are a stain on the conscience of the international community."
Citing a lack of funds, the World Food Programme cut rations by 17 percent, bringing the number of calories per person to below the accepted minimum standard of 2,100 per day.
"I have spoken with desperate families in the camps who have already had to cut back on essential food items due to a spike in prices. Reversing these cuts in food aid is literally a matter of life and death for Rohingya families."
Many UN member states have offered rhetorical support for the Rohingya people, but Rohingya families cannot eat political rhetoric.
"It is past time for UN member states to replace empty declarations of support with life-saving action.
"Unless they are quickly reversed, the impact of these cuts will be catastrophic and long-lasting."
According to the expert, malnutrition and adverse health outcomes could spike in the community and the development of Rohingya children could be severely impaired.
The consequences of these cuts are likely to be carried by the Rohingya people for generations.
Meanwhile, Doctors Without Borders, in a statement yesterday said cuts to the food rations received by around one million Rohingya refugees in Cox's Bazar will increase their risk of malnutrition and have a serious impact on their health.