Justice for rohingya: ICC prosecutor for collective efforts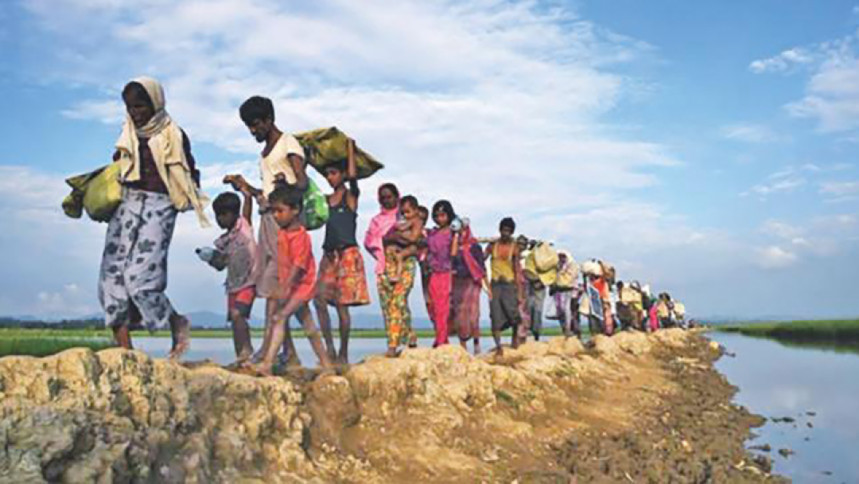 Prosecutor of the International Criminal Court Karim AA Khan QC has laid emphasis on a collective responsibility which can actually help them move beyond talking about justice to delivering it for the Rohingyas.
"We have to work together to achieve justice. That is what required," Khan told reporters at a media briefing at a city hotel, noting that justice is an absolutely essential prerequisite for indicating people and rights.
Expressing satisfaction over the support he received from Bangladesh so far, the ICC prosecutor said he looks forward to working with all in Bangladesh, international community and the Rohingyas so that they can actually move forward.
The ICC Office of the prosecutor is investigating alleged crimes against the Rohingya within the Court's jurisdiction.
The ICC prosecutor, earlier, had a meeting with Prime Minister Sheikh Hasina and thanked her for her steadfast support for international criminal justice and her continued leadership in quest of accountability.
During his weeklong visit to Bangladesh, Khan also had a meeting with Foreign Secretary Masud Bin Momen and met Rohingyas and other stakeholders.
In his meeting with female survivors in Kutupalong camp of Cox Bazar, Khan heard their stories, hopes for justice and talked how they can work together with the ICC to hold accountable those who committed international crimes against them.
In November 2019, ICC Judges granted a request to open a full investigation into alleged atrocities committed against the Rohingya within the jurisdiction of the Court.
This authorisation to open an investigation is seen as a "significant development" for the pursuit of justice and the establishment of the truth, in particular for the victims of alleged crimes of this situation.