Return by road of Bangladeshis stranded in India being discussed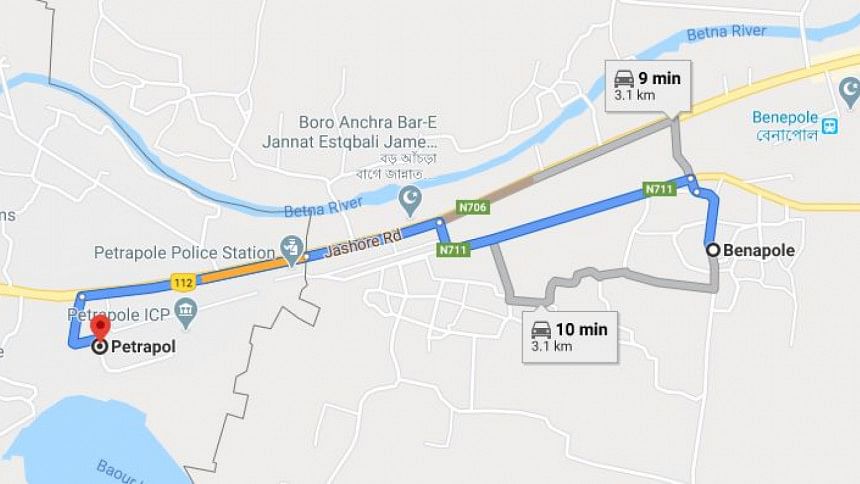 The Bangladesh High Commission in New Delhi has taken up with concerned Indian authorities the issue of using bus on Petrapole-Benapole route for bringing back the remaining stranded Bangladeshis in India due to Covid-19-forced lockdown.
A major condition of repatriation by road is that all those who want to be back must have documents to show that they are free from Covid-19 or are free from symptoms of the contagion, reports our New Delhi correspondent quoting a circular issued by the Bangladesh High Commission in India.
Two other key conditions mentioned in the circular areb-- the returnees will be subjected to health screening and they will have to undergo two-week quarantine on return to Bangladesh.
There is a possibility that a clearance from Indian authorities will be obtained provided certain conditions like social distancing, clearance from doctors of those who are patients and other stipulations, according to the circular.
The evacuation by the land route was discussed by the high commission with the Indian authorities because different Indian states have proposed extension of the ongoing lockdown beyond May 3 and resumption of rail, air and other modes of mass transport may be delayed, it said.
Given the distance, security and health considerations, the curbs on use of movement of small vehicles may continue, the circular said adding hence the proposal of using buses for evacuation.
A concrete proposal for evacuation by bus may be taken up with the Indian authorities only if a registered transport operator comes up with the list of passengers, description of the vehicles to be used and their drivers, details and timings of journey route including starting point, destination and halts on the way, said the circular.