PM opens 7 housing uplift schemes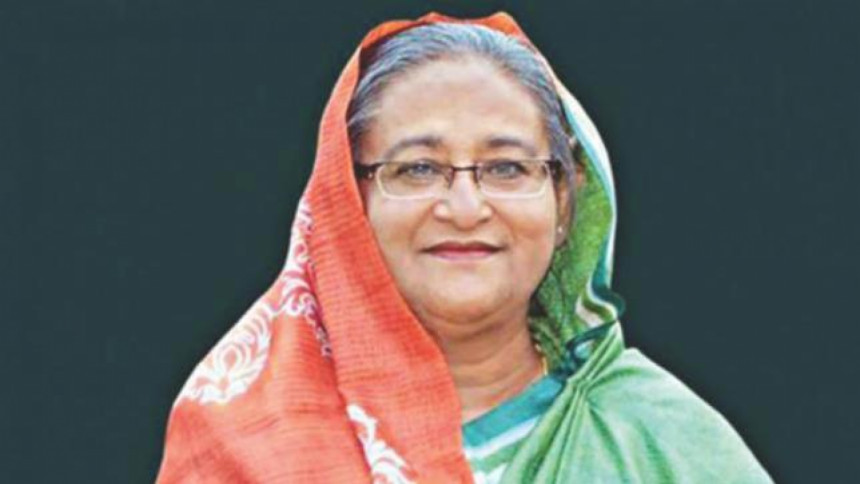 Prime Minister Sheikh Hasina today opened seven housing development projects for the cabinet members, government officials and employees as well as the people affected by the schemes.
"We inaugurated 1671 flats under seven schemes with modern facilities for cabinet members, secretaries, other government officials and employees as well as the affected people," she said while opening the projects on Eskaton Garden Road here.
Four of the seven projects have been completed by Public Works Department while three others by National Housing Authority and Rajdhani Unnayan Kartripakkha (RAJUK) under the Housing and Public Works Ministry.
The prime minister said, "I hope the government officers and employees will give more attention to discharge their duties getting residence facilities in the project area with beautiful environment."
She said that she had already given the instruction to increase the
accommodation facilities for the government officials and employees to 40 percent in Dhaka which was only 8 percent in 2014.
"We are set to build 6350 flats under 16 projects of the Housing and Public Works Ministry and there has been allocation for building 1674 more flats under 13 other schemes," she said.
Besides, the work of constructing 398 flats in 20 abandoned houses in Gulshan, Dhanmondi and Mohammadpur areas here and 1824 flats and 64 dormitories in 51 abandoned houses in Chattogram is going on while initiatives have already been taken to build 317 flats by acquiring 15 more abandoned houses, she informed.
"We have already built 1512 flats for the Supreme Court judges, officers and employees of parliament secretariat as well as other government officers and employees and distributed those to them," she added.
Sheikh Hasina said that her government has already taken initiative to construct 2816 dormitories in 64 districts to increase the housing facilities for the government officials and employees.
Mentioning that her government has been working for accommodation for all, saying "We have already developed a total of 33,526 plots and built 8,922 flats for selling those to lower and middle income people. Of those, 6636 flats under the third phase of Uttara apartment project have already been opened."
The prime minister said development of 18105 more flats and building of 8,039 flats are also going on, adding "We have taken initiatives to develop 1,8148 plots and one lakh 41 thousand and 687 flats across the country."
The housing problem of the citizens will be reduced significantly upon completion of the flats development works, she continued.
"We don't want any people to live in the slum. So, we are now building flats for slum dwellers in Dhaka. Work on constructing 533 flats is going on in Mirpur and have a plan to build 16000 more flats for them," she said.
"We have formulated laws for a well-planned urbanisation and enacted law for making time-befitting Housing and Building Research Institute Ordinance," she said.
The prime minister later visited one of the three buildings constructed for grade one government officers on Eskaton Garden Road in the city.
Housing and Public Works Minister SM Rezaul Karim and its secretary Md Shahid Ullah Khandaker spoke on the occasion.
A video documentary on the seven projects was also screened at the function.